The new XH55G leverages the concept of the popular X400 light and laser combo but moves the laser from a housing below the light to just above the light.
The XH55G offers 1000 lumens in the Maxvision beam pattern as well as a strobe setting.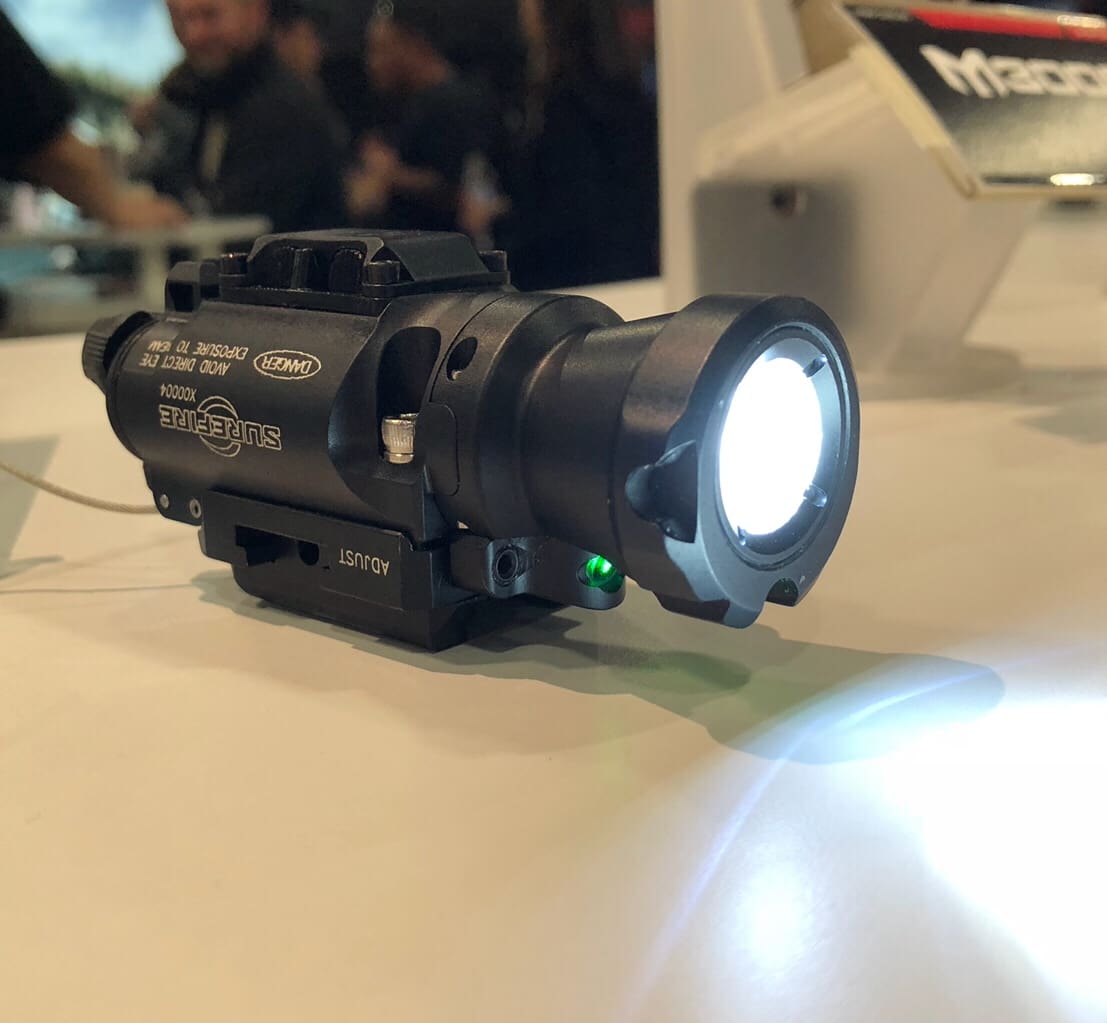 Here, you can see it upside down, as it might be mounted to a top rail of a carbine. The X55 can be programmed via switches for which light and laser combo you wish to engage.
Available with Green laser, the XH55G is MasterFire Holster compatible.
Coming late 1st QTR, 18 from www.surefire.com.
Tags: Surefire