It's always a joy to visit the crew from Hill People Gear. They've always got something cooking but I wanted to take this opportunity to show a pack that's been out for awhile and I had missed.
The Aston House BC is based on the Aston House pack, but with less built in organization and a heavier duty chassis. Interestingly, the pack's named after Station 12, a secret facility of the British Special Operations Executive during World War Two.
It's a great option for those seeking a mid-size panel loader with a stable frame for back country use. In addition to the frame sheet, it has two aluminum stays rather than the single stay of the standard Aston House. As you can see, the ability to organize is there, thanks to the Aston Panel, which is PALS compatible and consists of hypalon / Velcro loop laminate.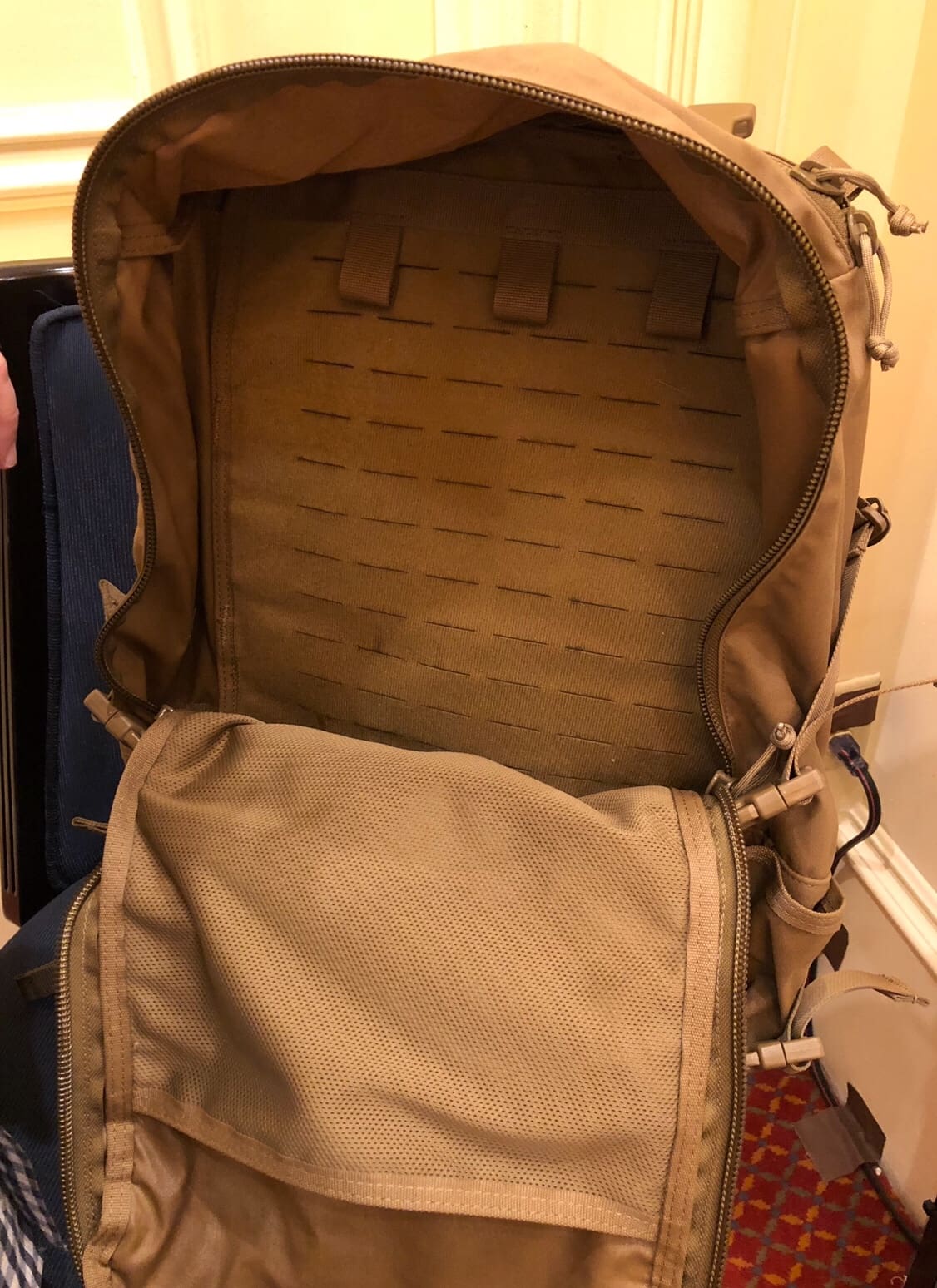 Features:
? single panel loading main compartment
? rear of main compartment is fully lined with PALS cut velcro loop (First Spear 6/12)
? main compartment can also has quick access top and bottom zippers located near the suspension side
? panel opening has an open top mesh compartment on the inside
? outside front of the pack has a zippered slot pocket
? sizable dual wand pockets
? suspension is belt capable (belt not included) and has dual full height 7000 series aluminum stays as well as hdpe framesheet
? new Aston Panel is a hypalon / velcro loop laminate cut with PALS. It will support pals pouches on the outside or inside, and it will support velcro pouches on the inside
Tags: Hill People Gear