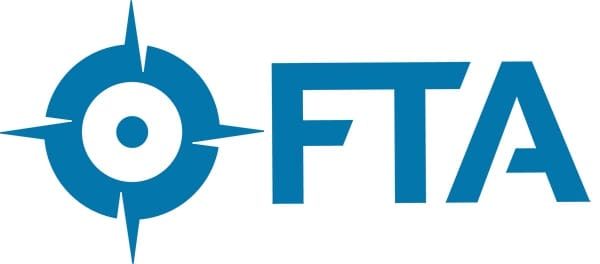 The state of firearms training in the United States is a mess and does not further the interests of law abiding firearms enthusiasts. Perception of firearms enthusiasts is so crucial to our civil rights provided in the 2nd Amendment. However, the unregulated internet world of posting videos and attempting to obtain celebrity through inappropriate tactics, ill founded curriculum, lack of safety and unprofessionalism highlights the need for creation of an organization that protects and professionalizes the profession of Firearms Trainers, in an apolitical way.
Therefore, we are proud to announce the formation of the Firearms Trainers Association, www.FTAProtect.com. The FTA is an organization founded by 5 of the most well respected and distinguished professional firearms trainers in the world. Ken Hackathorn-Chairman, Larry Vickers-Vice Chairman, and Board members Jeff Gonzales, Dave Spaulding and Scott Reidy have worked with 2A Association Management and Executive Director Kyle Sweet, to create for the first time, an organization delivering national standards for firearms trainers, protecting the profession of firearms training through standards, insurance (professional liability and property and casualty), business development services, curriculum certification, safety and risk management. The Board members have decades of training experience in military and law enforcement and have dedicated their professional lives to training all levels of civilians. Their recognition of the need to create a mechanism to serve the interests of firearms trainers as well as increase the professionalism of the profession through their experiences, resources and core values lead them to create FTA.
Firearms Trainers Association will provide content that has been vetted, is reliable and trustworthy in addition to being tactically sound. FTA, operating with the the hashtag #ProtectingtheProfession will provide three levels of membership to firearms trainers based on the extent of their teaching and career in the industry. FTA will serve as the industry leader in providing professional development to trainers through resources, networking, marketing assistance (including joint marketing initiatives), web content consulting, video safety briefings from Board Members, and legal forms for Waivers of Liability, and other business related forms as well as use of the FTA logo in marketing and training materials. A comprehensive suite of insurance services are provided with each membership. Certificates of Insurance are available to all members when needing them for conducting classes. Insurance is provided to the FTA through 2A Insurance, a Captive Insurance company reinsured through Port Royal Captive Re-Insurance. FTA has established for it's members the only stable insurance in the firearms industry available to trainers. This insurance is not subject to political changes, protest or tragic event. It exists for the purpose of protecting the interests of it's firearms associations.
Level 1: Instructor: this level is for members who teach an occasional class such as Self Defense Act courses to license individuals for a concealed carry permit. NRA basic instructors who teach occasionally.
Level 2: Teacher: This level is for those teaching classes regularly, has had more advanced training themselves and possesses more advanced certifications. Someone who teaches classes beyond mere concealed carry classes, such as tactics, but does not do this for a living.
Level 3: Professional: someone with significant advanced training from military, law enforcement or significant civilian firearms training who is a firearms trainer for a living. The Professional level of membership will require peer reviewed acceptance by the 5 Founders.
All memberships are priced at $400. Payment online is available at www.FTAProtect.com For those who are not trainers and do not need the insurance for a trainer but want access to the content, and support the mission to create standards for trainers and training, an auxiliary membership is available for $100 per year. Support Members will have access to all content and information of all levels of membership.
For more information or access to Board members for media inquiries and interviews please contact Kyle Sweet at 405-684-0900 or e-mail [email protected]