Day three kicked off with a breakfast of pancakes, eggs, cheesy eggs, tater tots and sausage patties. Right after our meal the colors were raised and we participated in our daily ritual of reciting the Pledge Of Allegiance, Scout Oath and Scout Law.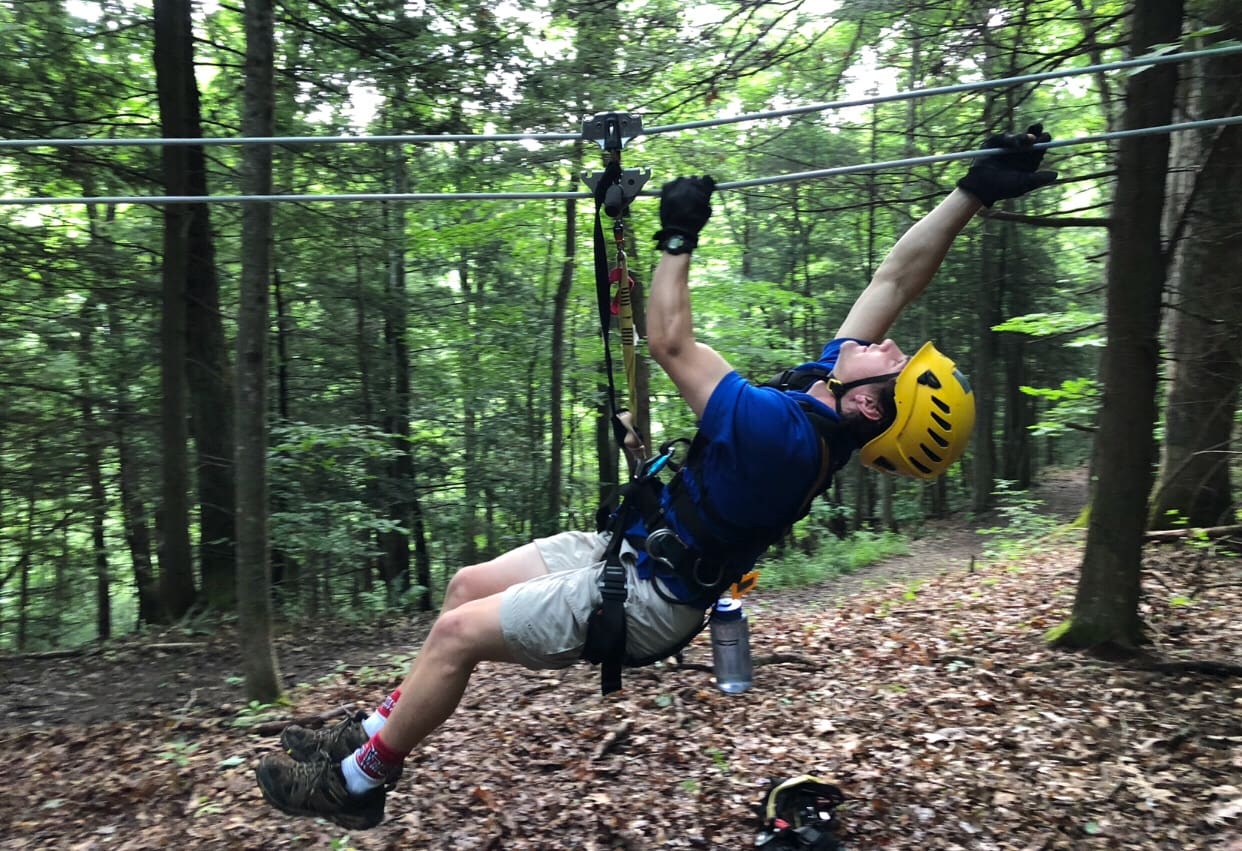 Our first event was Canopy. After a being issued harnesses and helmets, there was a brief training period. Then, we negotiated a course of ziplines back and forth across a valley. Staff members accompanied us through the course and set up our equipment on each obstacle.
In addition to ziplines, we also crossed two bridges and made two rappels.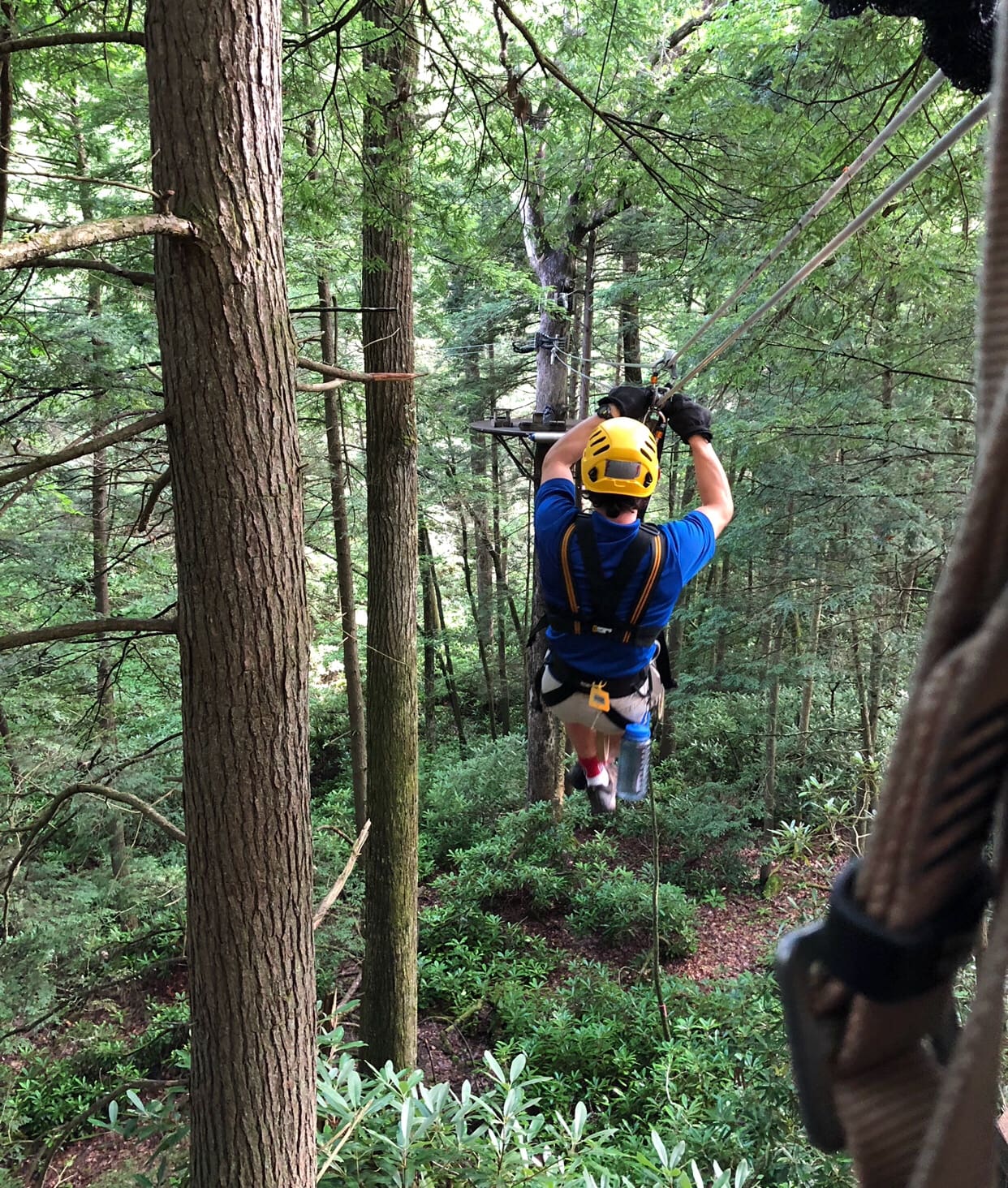 Due to the distance between the events, we had lunch just we were diminishing up at Canopy. It consisted of breaded chicken strips with bread if you wanted to make a sandwich, chips, fruit and granola bars.
The afternoon was spent at Rocks which features is the largest manmade, outdoor climbing facility in the world. Constructed of concrete by Eldorado Climbing Walls, the formations were painted by a company which does work for Disney.
Summit Experience participants are provided with helmets, harnesses and shoes for the afternoon's climbing. SBR uses Trublue self belay devices for safety and the facility offers routes with varying degrees of difficulty. The most challenging is the Black Mamba route.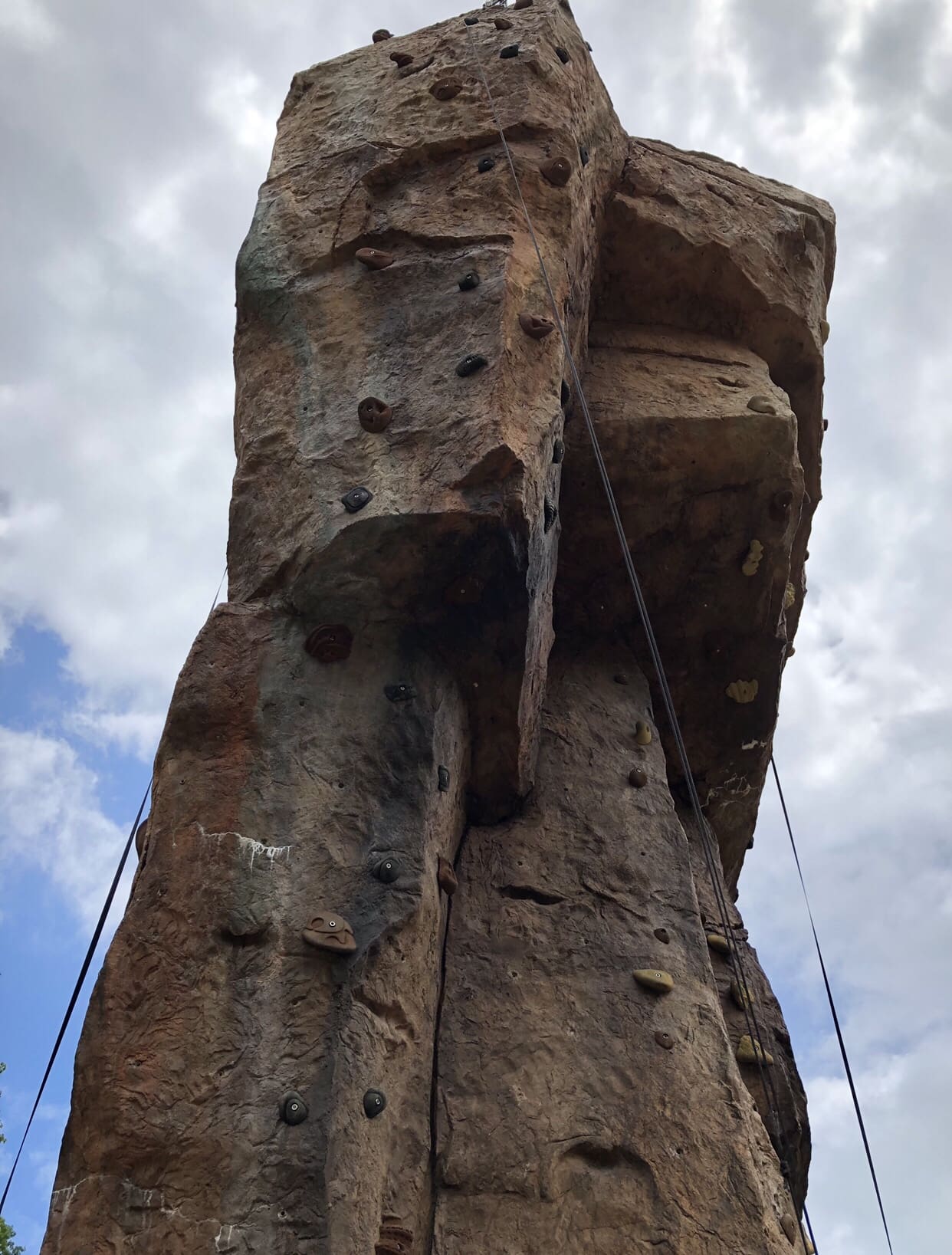 There are also bouldering stations.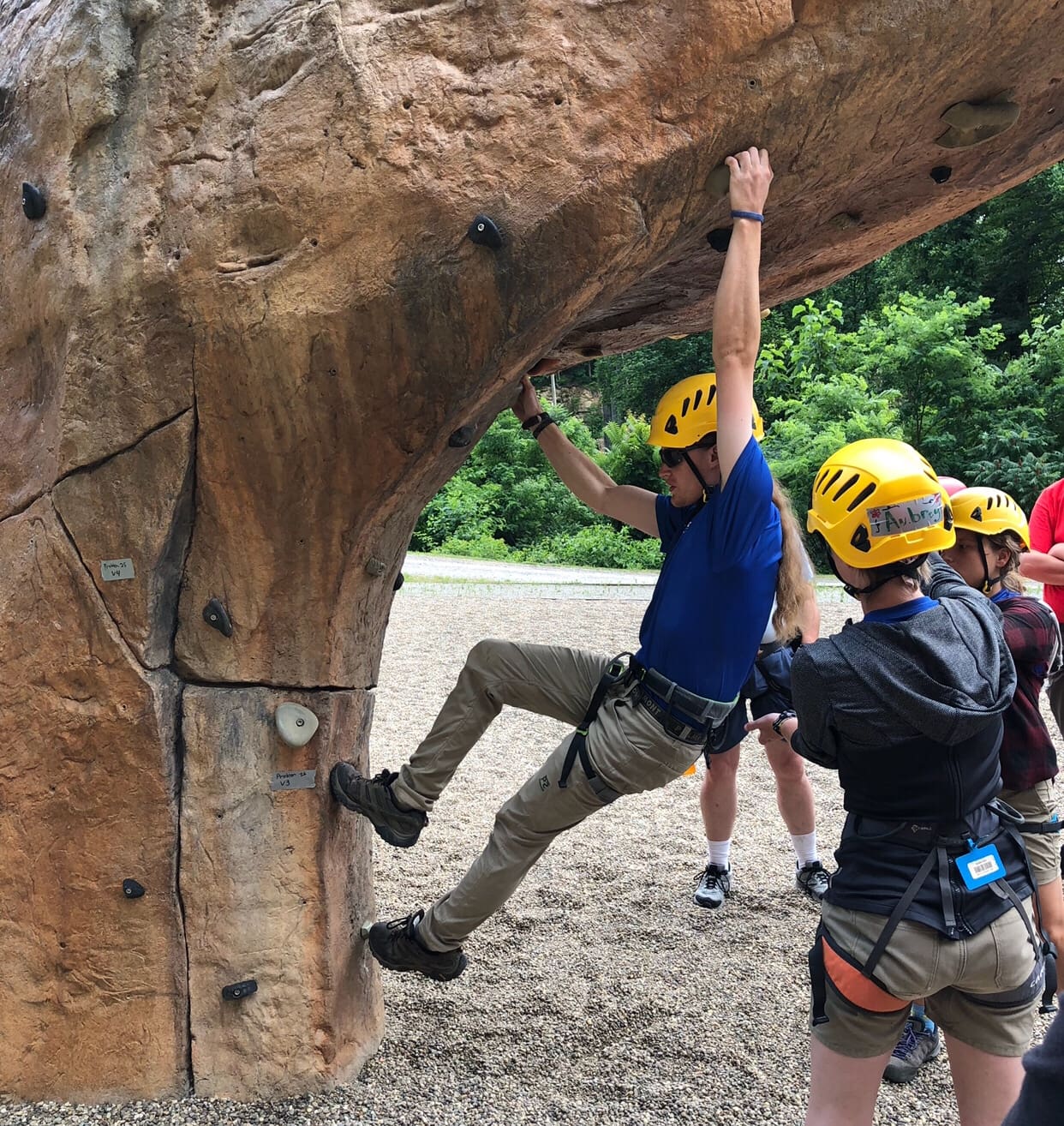 Participants in Rocks get the opportunity to rappel from a 40′ Tower.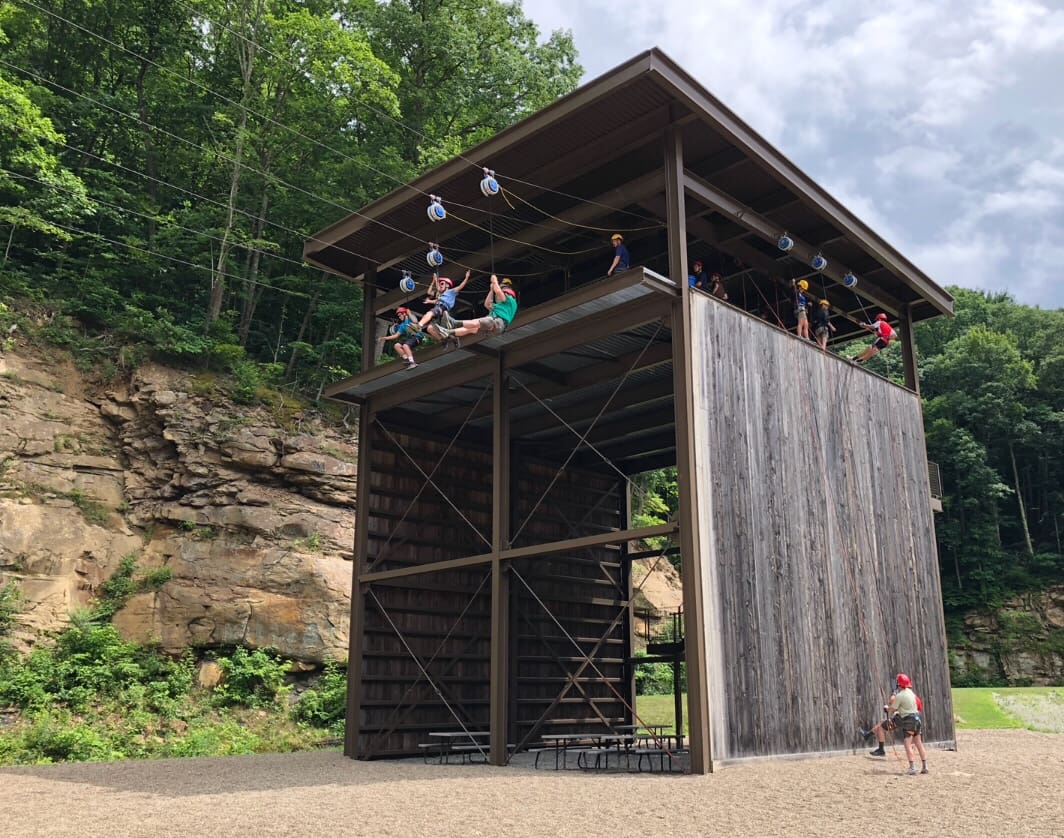 Rocks was capped off with "a leap of faith" where participants are attached to a Trublue auto belay device and run out from a tower. The device gently lowers them to the ground. Fun was had by all and at the end of the day, we had 12 Scouts with a little confidence in themselves.
We hiked to the dining hall and ate a supper of Hamburgers, Hot Dogs, Beans, and Tater Tots.
One final note to potential attendees of the Summit Experience. Although not all of the shower facilities feature hot water, there are a few, scattered throughout the campground. While the weather has been cool and rainy, it was worth it to take warm shower last night and wash off the river after our white water rafting trip yesterday.
Tomorrow, it's Barrels and Bows!