Los Angeles, California, 8/1/2018 -The State of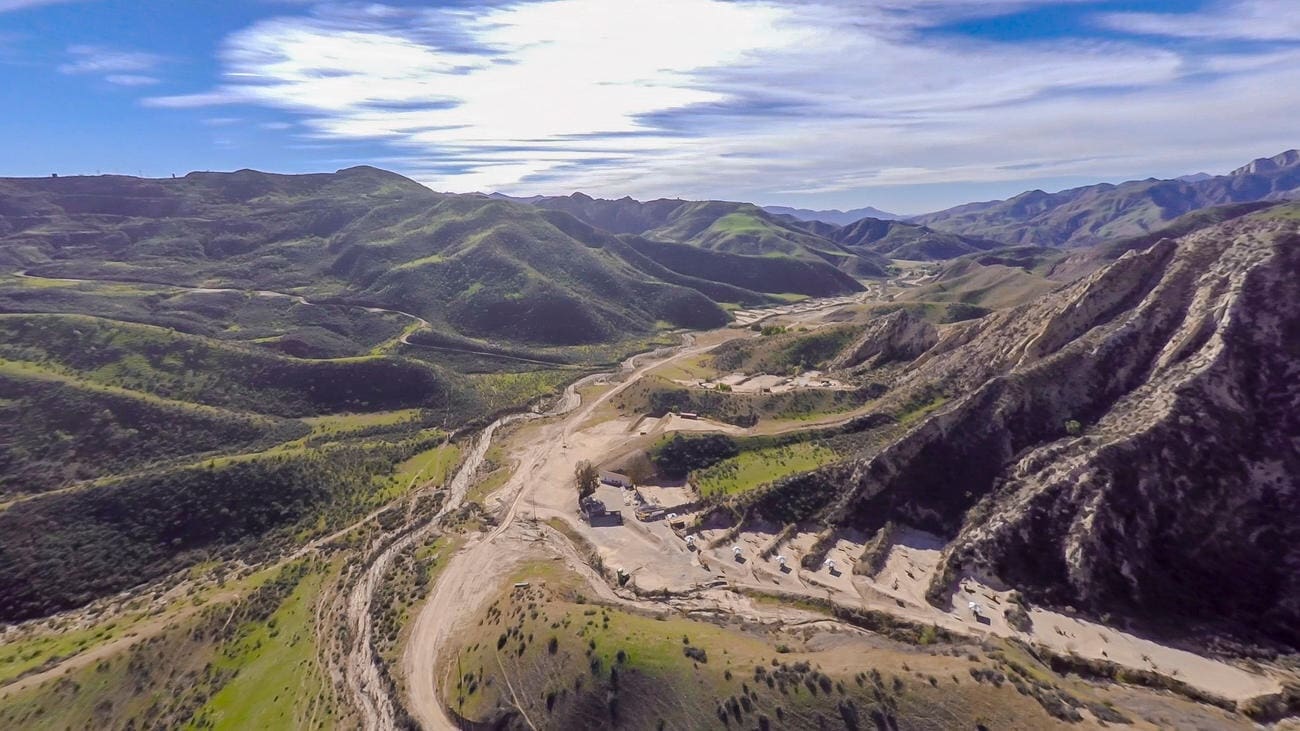 California has some of the most restrictive gun laws in the country. Despite this, the California shooting industry continues to grow. One such example of this is the newly opened California Tactical Academy, a 1500-acre playground for all things shooting related.
The California Tactical Academy is the brainchild of Al Evan, CEO of Security Pro USA who saw the need to test tactical products in a challenging environment. Security Pro is a leader in the industry, providing gear designed to protect the people who protect us.
Mr. Evan related that finding the space in such a central and convenient location was quite difficult. The location was previously owned by a family trust and used for primarily sport shooting. Mr. Evan had the idea for the facility several years ago but could not locate a suitable property. It was only after considerable searching that a suitable property became available. It worked out better than anyone expected.
California Tactical Academy has quickly grown to include all aspects of firearms use, including sport use, and defensive firearms training. Currently there is no other facility in the state of California that offers the same full service as California Tactical Academy.
In addition to being a sport shooting facility for civilians, Mr. Evan wants to build California Tactical Academy to accommodate government agencies looking for a place to train and evaluate new security technologies.
Located in Piru, California Tactical Academy is accessed off of Highway 126 and is convenient for people traveling from as far north as Bakersfield and as far south as San Diego. Because of the unique range settings, it has become a popular destination for many shooters.
The facility itself has ranges out to 1000 yards, ten times the length of a football field. This is very unusual in Southern California and particularly for a place as accessible as California Shooting Academy. Shooters can shoot from both specially designed benches and various other positions such as prone, which mimic some of the positions the military's long-range snipers use.
For those new to shooting, California Tactical Academy has many well reviewed classes and are currently expanding their lineup. Classes range from basic classes for beginners in rifle and handgun shooting, to advanced classes for the defensive shooters and target shooters. These classes are taught by such experts as former SWAT cops, former Navy SEALS, and world champion targets shooters.
California Tactical Academy hosts a wide range of shooting competitions including events where the shooters use guns, equipment, and clothing from the old west. The facility also hosts action shooting events where the competitors race the clock to see who can shoot the fastest with the best accuracy. These events include obstacles that shooters must negotiate such as barricades and building facades. California, despite its strict gun laws, has one of the largest contingents of action shooters in the world. These competitions are well attended and it is not uncommon to see more than 80 competitors in a single match. Many of these competitors are women who seek an outlet where then can become more comfortable with firearms in a safe and supportive environment.
Another unique characteristic of California Tactical Academy is ability to rent or sale firearms. The range will rent you a weapon if you want to experience shooting either in general, or a specific gun. The rental will include a Safety Officer who will show you how the gun works and how to use it safely. If you decide you like a particular gun, California Tactical Academy also sells guns. It can be a one stop shopping experience which can include private training for those who prefer more of a one-on-one experience.
While all this is great for the civilian shooting population in California, Mr. Evan is quite clear on his vision. California Tactical Academy will be a place to help train and equip those who go in harm's way to protect us. To this end, California Tactical Academy will be made available for equipment manufactures and vendors to showcase their products. This allows government and private agencies to see what the latest technologies and tactics are. In addition, California Tactical Academy is putting the finishing touches on a shoot house where tactical teams can train using force on force for building entries.
California Tactical Academy can be found on the web at californiatacticalacademy.com. Visit their website for more information.