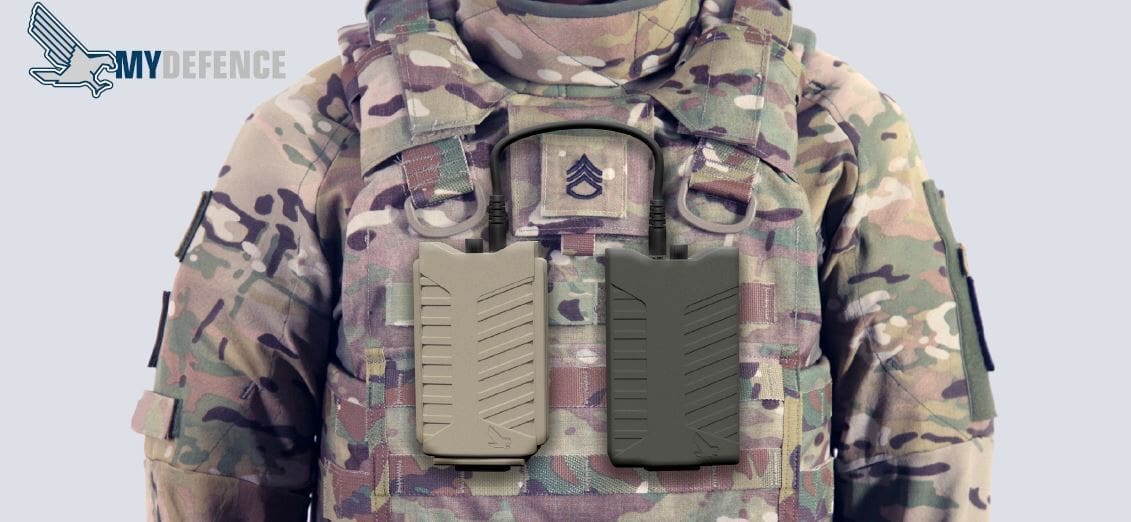 Designed to be used in conjunction with the MyDefense WINGMAN series of drone detectors, the PITBULL jammer works against commercially available Unmanned Aerial Systems which have been adopted by threat forces due to their widespread availability. These UAS are used for reconnaissance, and with simple modifications, can be turned into smart weapons, utilizing terminal guidance or preplanned flight routes.
It will function either autonomously (when drones are detected by the WINGMAN) or manually (constant jamming), and the internal directional antennas cover the 2.4GHz, 5.8GHz and GNSS frequency bands. With its directional antennas, the PITBULL is capable of jamming a malicious drone at the distance of 1000 meters. An external active antenna will be made available to cover additional frequency bands.
Additionally, it can be mounted to PALS platforms.
Technical Specs:
Weight: 775 grams
Dimensions (D x W x H): 60x90x165mm (2.36 x 3.54 x 6.50 inch)
Battery (standby): >20 hours
Battery (continuous jamming): 2 hours
External battery: AN/PRC-148 and AN/PRC-152
Operating modes: Automated and Manual
Transmit power: 2W
Frequency bands: 2.4 & 5.8GHz
Internal antenna: 6 dBi antenna gain, EIRP of 8W (39dBm), Circular polarized, Half power beamwidth 60° hor. & ver.
Jamming range: 1,000 meters
Color: Black/Desert/Custom
mydefence.dk/military-customers/pitbull-counter-uas-jammer
Tags: MyDefense