CEDAR CREST, New Mexico – November 26, 2018 – High Desert Outdoor Research is proud to announce the most recent additions to their product lines: the Kalix Teknik CR1 and CR2. The CR1 is an adjustable cheek rest compatible with over 90 composite stocks, and the CR2 is a tool-less comb insert designed for wooden stocks.
A perfect sight picture requires proper fitment of a rifle, notably the comb height. Customized comb height allows you to be more consistent, which leads to increased accuracy. Now you can obtain your ideal fit with the easy installation of a Kalix Teknik CR1.
For shooters with a wooden stock, High Desert Outdoor Research also carries the Kalix Teknik CR2.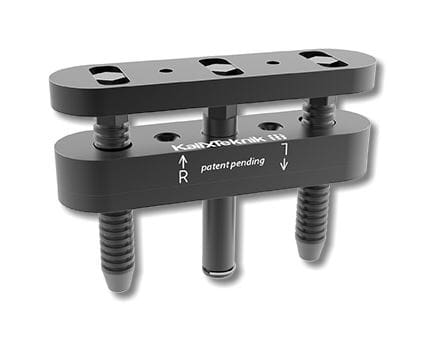 End users who are not comfortable installing the CR1 can ship their stock to High Desert Outdoor Research. High Desert Outdoor Research uses the MFIX installation tool from Kalix Teknik, designed to guarantee a flawless installation of the CR1 adjustable cheek rest. This service is only available in the United States.
Visit their website learn more about High Desert Outdoor Research.