We encourage everyone keep a mini survival kit in your vehicle all year long, but Winter is definitely here and you need to be prepared.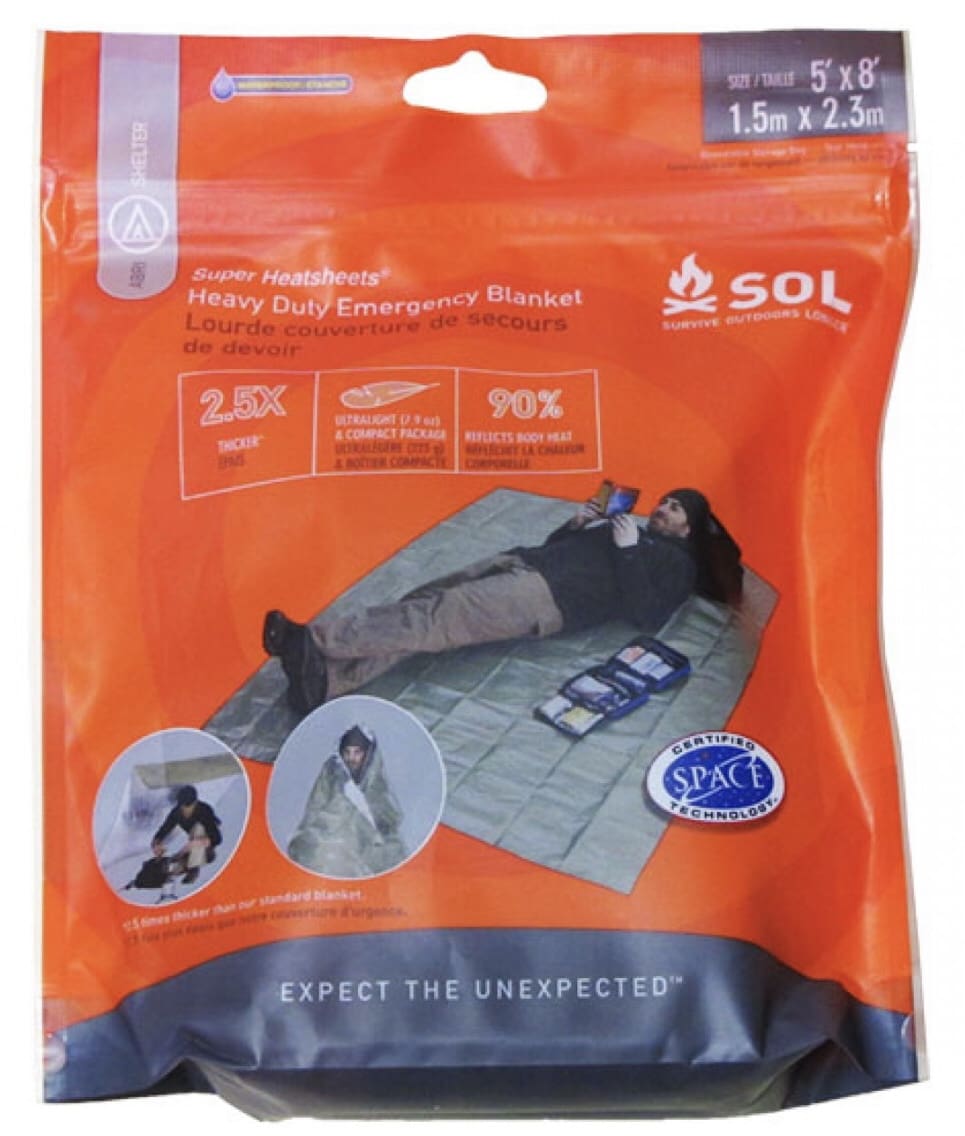 We suggest you consider the Survive Outdoors Longer Heavy Duty Emergency Blanket or one of their other blankets or bivies, based on your needs. They are available with OD or Orange face fabrics and are backed by reflective foil material (90% heat reflective) which will help keep you warm.
Wind and rainproof, it can be used as a ground cloth, blanket, sleeping bag, or shelter. The Heave Duty Emergency Blanket is 5′ x 8′ and weighs 7.9 oz. This one also slightly thicker (2.5 mil) than other emergency blankets which are 1 mil thick*.
www.surviveoutdoorslonger.com/shelters/heat-reflective-blankets/survive-outdoors-longerr-heavy-duty-emergency-blanket
*A mil is a measurement that equals one-thousandth of an inch, or 0.001 inch. One mil also equals 0.0254 mm (millimeter).