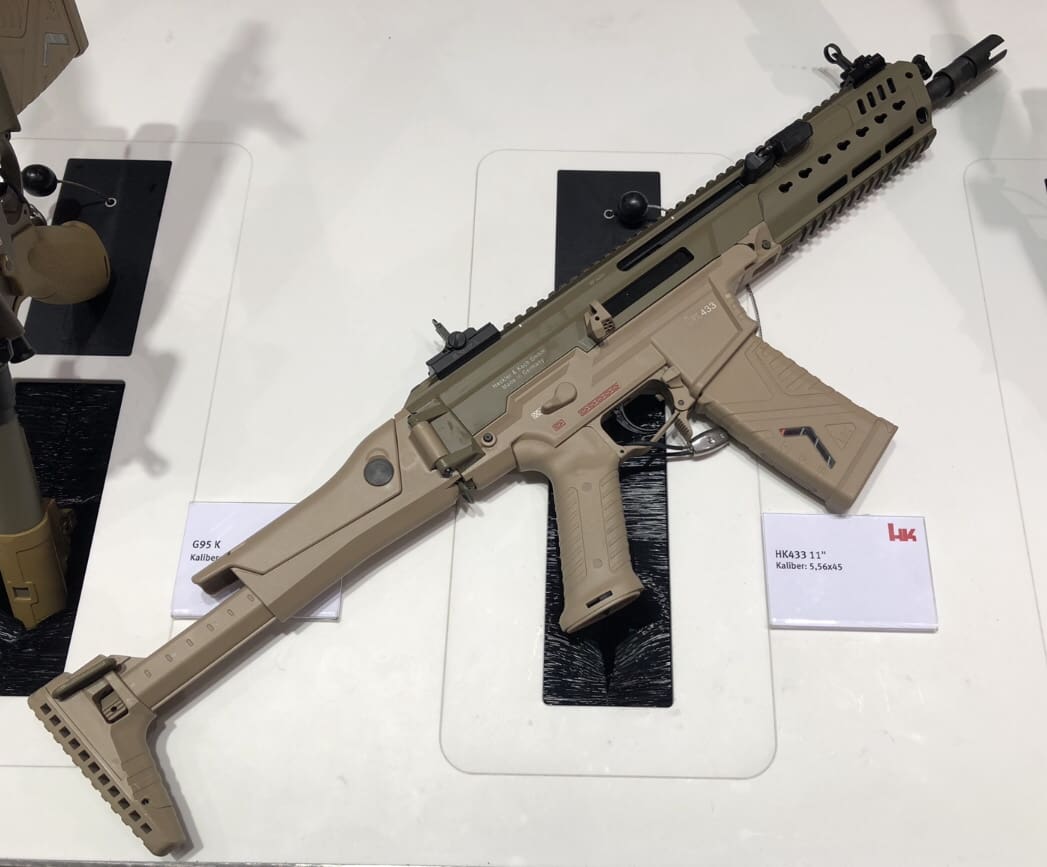 Heckler & Koch displayed the latest version of the HK 433 Carbine during Enforce Tac. Chambered in 5.56mm, this model incorporates an 11″ barrel and features H&K's RAL8000 coloration.
They have submitted the HK 433 as well as a variant of the HK 416 for the Bundeswehr's competition for a new rifle to replace the G36. Take a look at the version we wrote about one year ago here, and you will notice a few, slight variations.
For instance, the charging handle has been moved slightly to the rear and is now reversible from left to right.
Above are two closeups of the back up front sight and below are two of the rear.
The HK 433 combines operating controls from both M16 and G36 families.
You can see it is equipped with the H&K 30 round polymer magazine. It features a window with orange round indicator on the spring.
-Eric Graves
Editor