At last week's National Rifle Association Annual Meeting & Exhibits in Indianapolis, EOTECH introduced the new 1-8×24 Second Focal Plane model to their Vudu line of variable power optics.
It is similar in design to their award winning 1-6×24 model but with additional magnification. The 1-8x model also features a daylight visible, illuminated .5moa center dot (at 8x) reticle as well as removable magnification throw lever.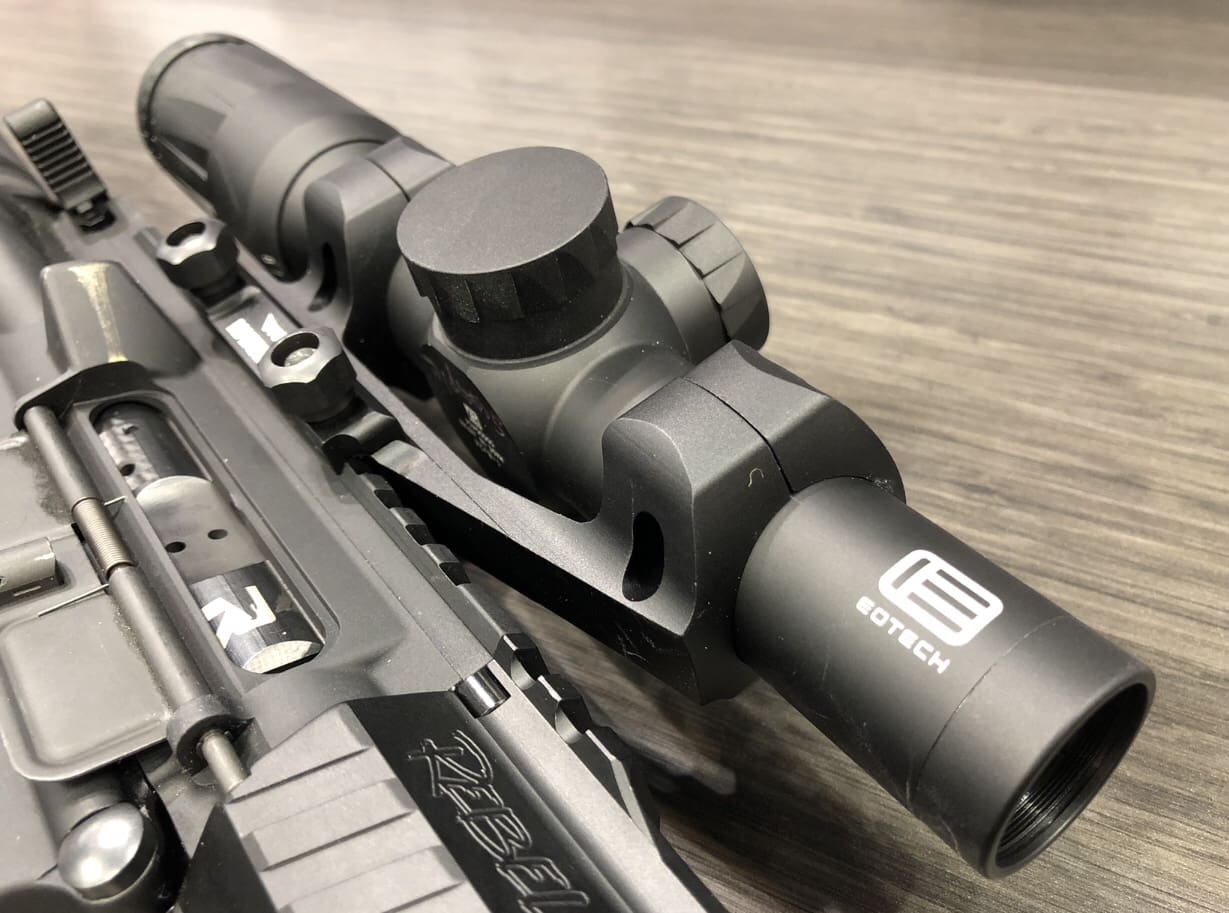 The 30mm tube is constructed of T6 aluminum and is paired with low profile turrets.
This new update will not be available until late this year.