The Sicario II is a collaboration between RE Factor Tactical and Toor Knives, both Veteran owned companies.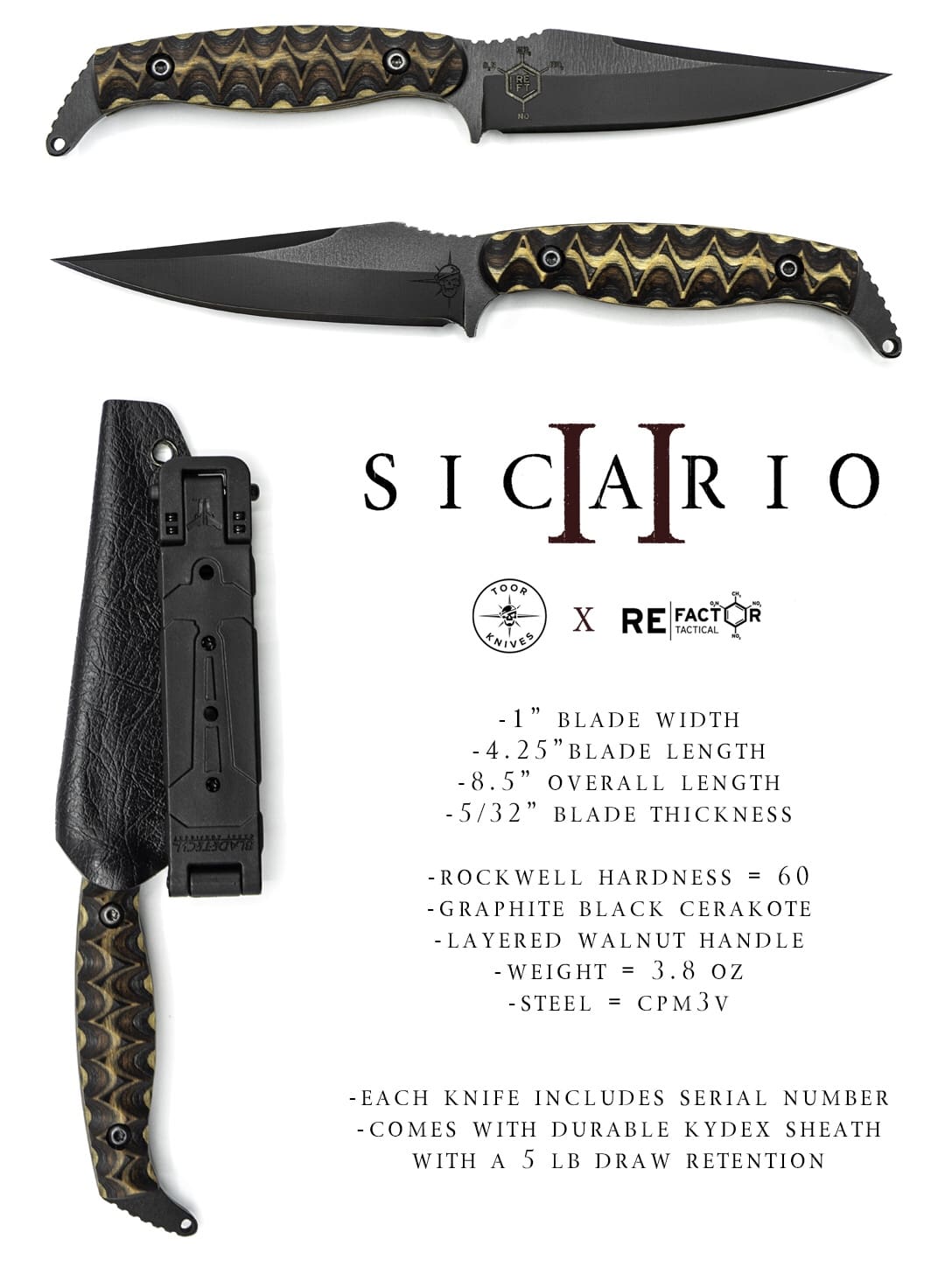 Toor knives are hand made in their facility out of California. The Sicario II is based on the Persian Fighting Blade style which offers the user both slashing and stabbing capabilities. The 4.25″ blade is long enough to offer the user the ability to reach vital organs while still having a small enough blade to conceal if needed. For this version they also widened the blade to allow it more prying capabilities. The CPM3V blade is hardened to a Rockwell hardness of 60 and is coated in H-series graphite black Cerakote. The handle is a layered walnut that is as aesthetically pleasing as it is useful.
All knives come with a durable kydex sheath with a 5lb draw retention.
Each knife features an individual serial number that will be given to customers based on the order in which the knife is purchased.
Available until May 13th, all knives will ship no earlier than June 18th.
www.refactortactical.com/products/the-sicario