Last week, the Committee on Tactical Combat Casualty Care (CoTCCC) issued a revised list of approved medical devices for TCCC. This is the first time that new tourniquets have been added to the list in years.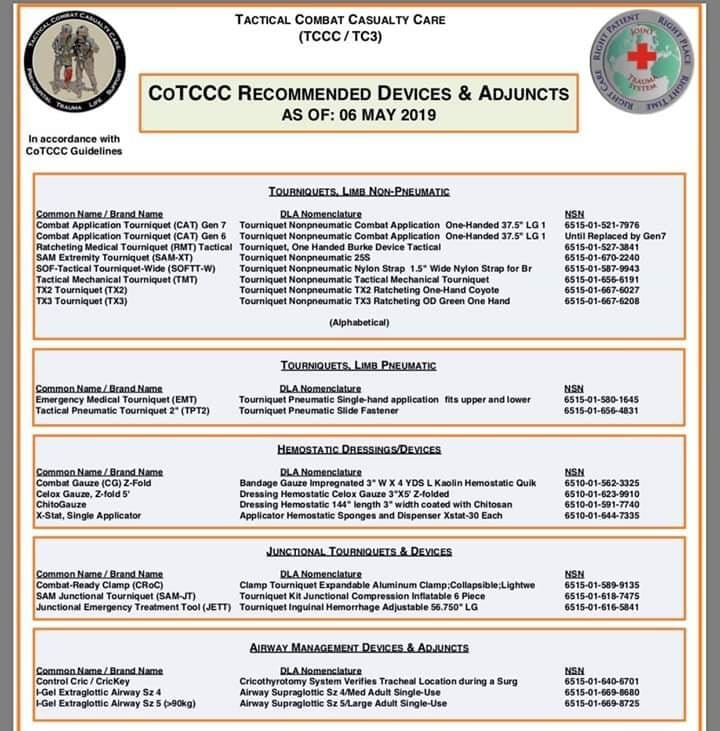 One of these new tourniquets is the Tactical Mechanical Tourniquet available through Combat Medical.
The TMT is now the widest approved TQ. Applied within 30 seconds, the buckle secures the running end of the strap and the windless is secured via a clip. You can both hear and feel when the windless is correctly secured. Additionally, it can be self applied if needed with the strap already running through the buckle. In fact, it will fit limbs between 5-3/4″ and 38″.
The TMT has also been assigned NSN 6515-01-656-6191.