THROUGH ADS MISSION GIVE BACK FOUNDATION, ADS EMPLOYEES SEND WATER, SNACKS, SUNSCREEN
Virginia Beach, Va. – As more than 50 retired and wounded veterans bicycle from Williamsburg to Virginia Beach next week, they'll have plenty of extra support from Virginia Beach defense contractor ADS.
ADS employees at the company's Lynnhaven Parkway headquarters spent Wednesday filling lightweight drawstring backpacks with critical supplies like water, sunscreen and energy snacks to help the retired heroes complete their 2-day mission in the hot sun.
"Through our ADS Mission Give Back Foundation, we are committed to supporting organizations that support our active duty and retired troops, and this ride is really something special," said ADS CEO Jason Wallace. "I can tell you that every single ADS employee would like to be down here helping today if they could. They're certainly all here in spirit."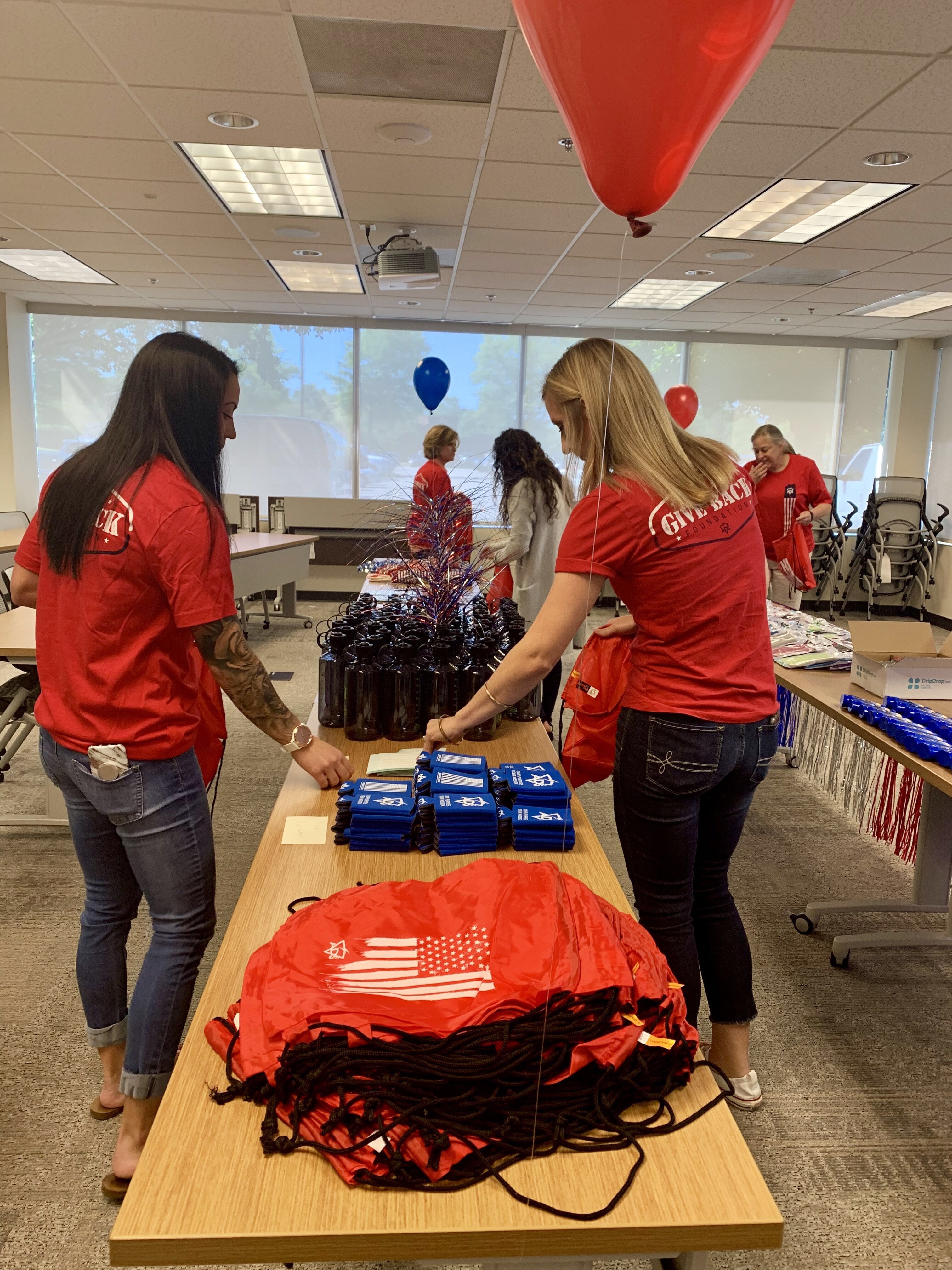 Organized by the USO Outdoor Adventure Team, the 2019 USO Warrior Week Cycling Expedition will see 50 active duty, retired, and wounded veterans — some on modified bicycles pedaled solely with their hands — cycle nearly 170 miles on May 29 and 30.
On May 29, the group will ride more than 60 miles around the city of Williamsburg. The following day, they'll trek 100 miles down to the Virginia Beach oceanfront.
The ride is part of the nationwide USO Warrior Week, which the USO started in Virginia Beach in 2015 to help wounded, ill and injured service members participate in therapeutic and recreational activities that might aid in their recovery.
"What these riders are doing is really incredible, and all of us here at ADS are super passionate to support in any way we can," said Nikki Williams, ADS Mission Giveback Foundation Executive Director. "As an organization who proudly serves our nation's heroes, we look forward to cheering them on as they cross the finish line—this is truly a great feat."