Sgt. Benjamin Cleland from Swanton, Ohio set a new National Record by shooting the 1st ever Perfect Score of 800 with a Service Rifle at the 2019 Charlie Smart Memorial Regional in Oak Ridge, Tennessee this weekend.
What a week Sgt Cleland is having. First, he was selected for promotion to the rank of Staff Sergeant and now he obliterates the standing record and shoots the first ever 800!
The Soldiers and Civilians of the United States Army Marksmanship Unit are unbelievably proud of this young Soldier and look forward to a successful 2019 Individual and Team Summer Season for our Service Rifle Team.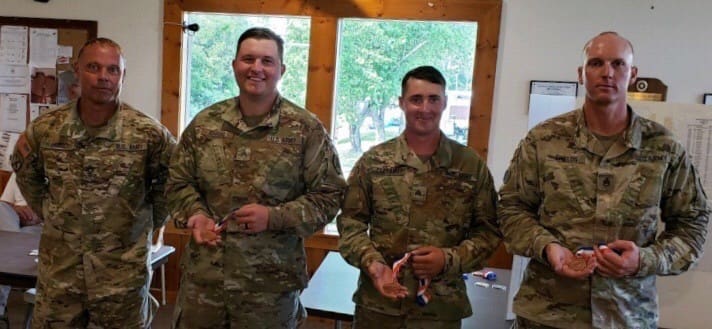 In the 4-man Match, USAMU Craig-coached by Sgt. 1st Class Walter Craig led the team consisting of Sgt, 1st Class Brandon Green (not pictured), Staff Sgt. Cody Shields, Sgt. Benjamin Cleland, and Sgt. Lane Ichord to a 1st Place Finish! The team shot a 1980-81x!
Way to go Service Rifle Team!
Story and photos by USAMU.