Textron Systems has been developing the Lightweight Small Arms Technology Demonstrator for many years. Initially, it was chambered in 5.56 mm and 7.62mm and later ported over to 6.5mm. In light of the US Army's Next Generation Squad Automatic Rifle PON, they created a 6.8mm variant which was used to inform the requirement and prove out the caliber choice.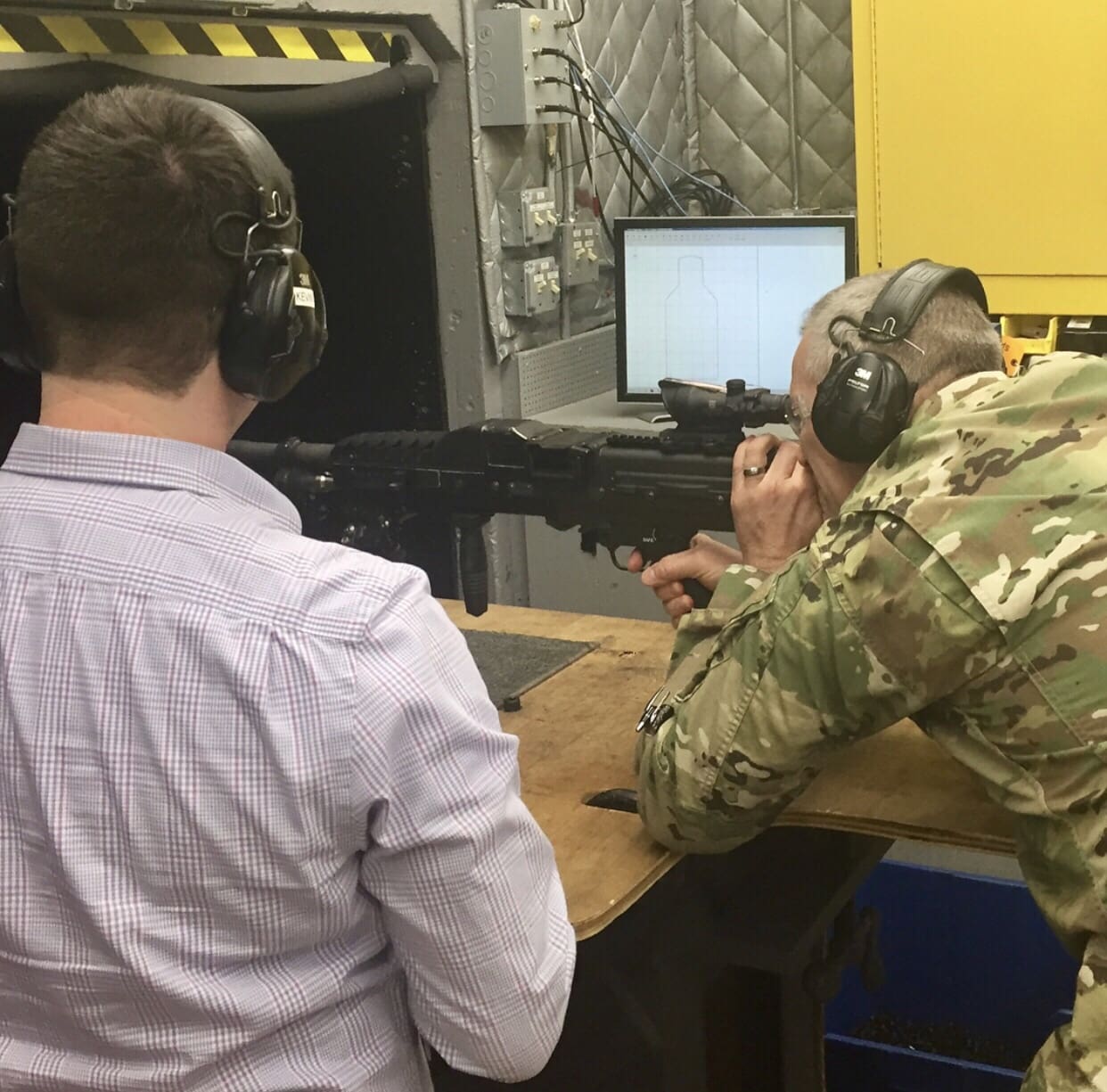 A belt fed weapon, based on the same technology you see here, is one of six currently being evaluated by the Army under NGSAR.
What sets LSAT apart from all other weapons in the NGSAR PON, is that it uses a unique ammunition type called Case Telescoped which more resembles a shotgun shell than a traditional shoulder case ammo design. It's very interesting to see how this technology works.
This short video is of a government test fire of a single magazine through a carbine. It was recorded while the video played during a session at this year's NDIA Annual Armaments Meeting.