Meprolight will display its newest products for the North American market at the second annual Tactical and Competitive Shooting Sports (TACCOM) show to be held in September in Toronto, Ontario, Canada.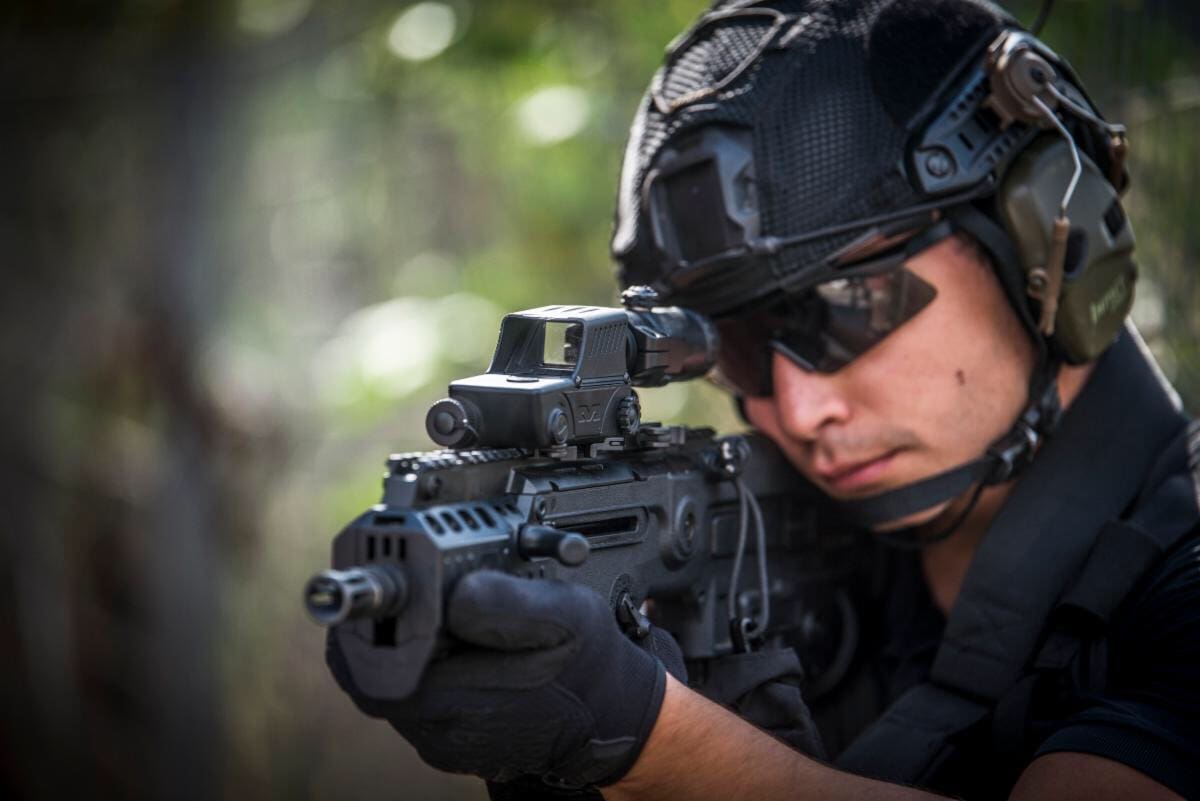 Or Akiva, Israel (September 2019) – Meprolight®, a world leader in a variety of optic solutions from electro-optics sights, thermal sights and devices, self-illuminated sights, and innovative pistol sights, will be exhibiting at TACCOM Canada, a premier event for the tactical and competitive shooting sports community. Meprolight will share its booth with IWI, that will display its newly released Masada pistol, and other innovative firearms. TACCOM Canada will be held Sept. 6 – 8, 2019 at The International Centre in Toronto, Ontario, Canada. The largest firearms show in Canada, it features over 450 exhibitors in 100,000 sq. ft. of exhibition space and a series of Shooter Development Seminars featuring some of the top names in the competitive shooting sports, international military and security fields.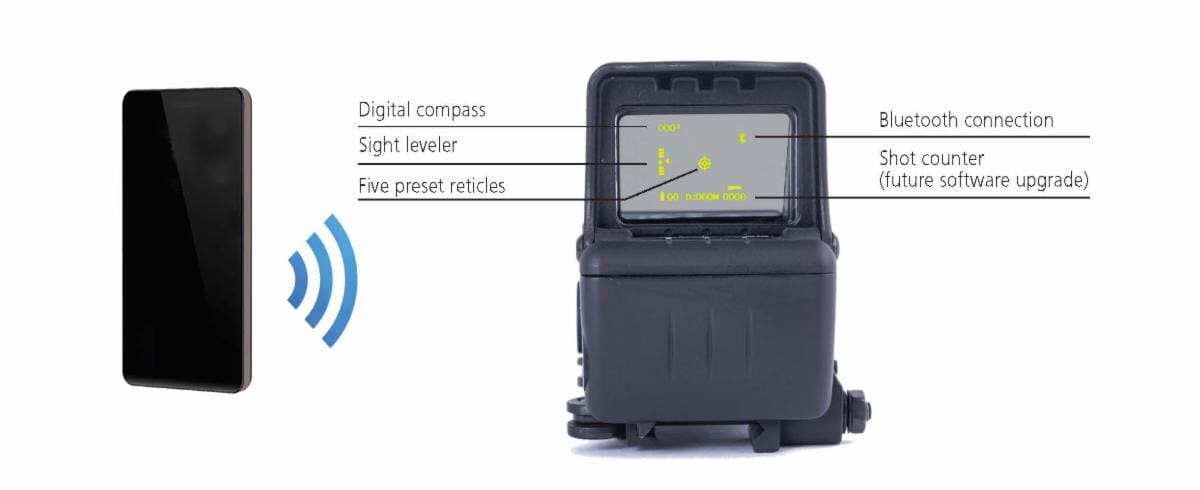 Meprolight USA will be showcasing a variety of their newest products at booth #337. Unveiled at the 2019 SHOT Show, the MEPRO FORESIGHT, the first-of-its-kind augmented weapon sight capable of projecting essential tactical data right on the transparent optical lens in real-time. Utilizing Bluetooth interface to connect with the FORESIGHT's mobile app for Android or iPhone, the user can store up to 10 zeroing firearms profiles or user profiles, so the sight can be removed and replaced without ever having to re-zero. It also has access to a large database of reticles for tactical scenarios and to receive firmware updates and new features, as they are released to market.
The MEPRO RDS PRO V.2 electro-optical red-dot sight is the latest generation featuring an optimized combination, more brightness positions (16 brightness levels compare to four brightness levels in its predecessor), and supports both red and green aiming patterns and multiple selections of aiming patterns all through a large crystal clear, transparent display window.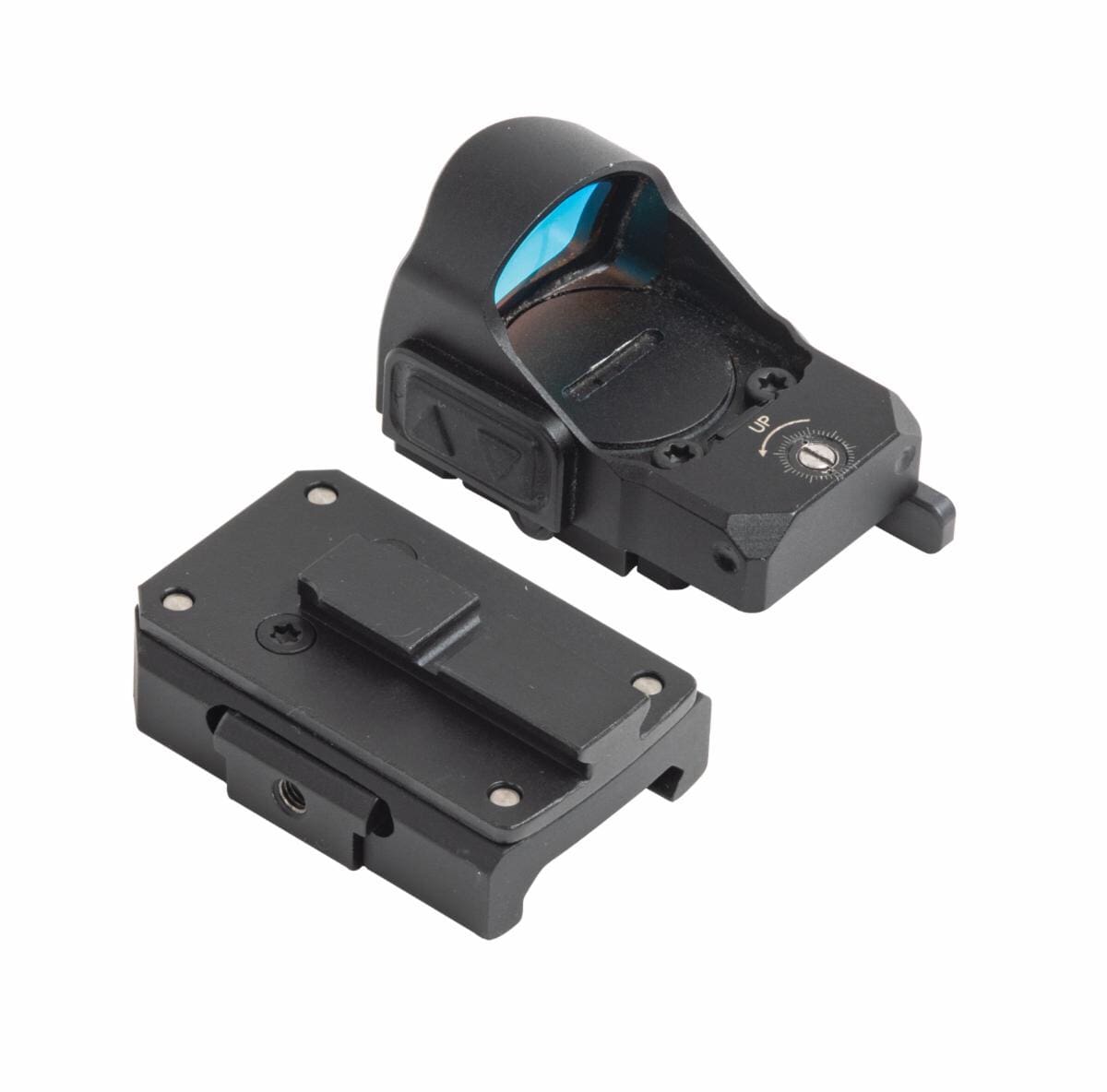 The MEPRO MicroRDS, is a small, rugged, energy efficient, electro-optical red dot sight designed for handguns, shotguns, and rifles with a large display window and a clearly defined red-dot for fast target acquisition with both eyes open. The MicroRDS Kit includes a patent-pending dovetail adapter with a quick detach mechanism that allows mounting and dismounting the MicroRDS on the gun with a click of a finger. The adapter includes high-quality Meprolight Night Sights that allow accurate and fast shooting under any lighting conditions when the MicroRDS Optic is removed. Meprolight will unveil its Picatinny QD rail for the MicroRDS series at TACCOM along with, their new Optics-Ready-Guns QD rail plate for GLOCK, Smith & Wesson M&P pistols and the new IWI Masada pistol.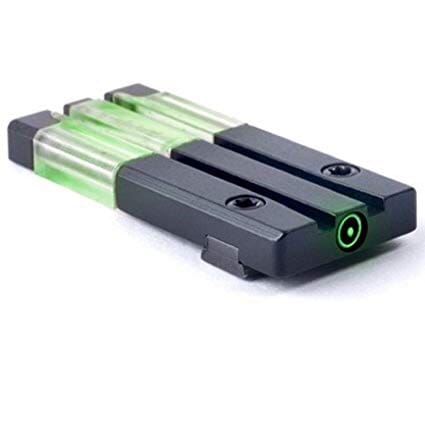 Besides Meprolight's innovative optics, on display will also be their FT Bullseye for the IWI Masada pistol (and other pistol models). It is similar to an optical sight, but in a small, low profile with an aim point in the form of an illuminated dot and circle bullseye. The Fiber-optic and Tritium Bullseye allows for fast and intuitive target acquisition day or night, and doesn't need a battery or any switches to be powered on. Also available for the Masada pistols (and other popular brands) are Meprolight's self-illuminated HVS night sights using new day and night bright dot technology that allows users to reference three solid dots, identical in appearance and location under all light conditions.
Stay current with Meprolight USA at www.meprolight.com.