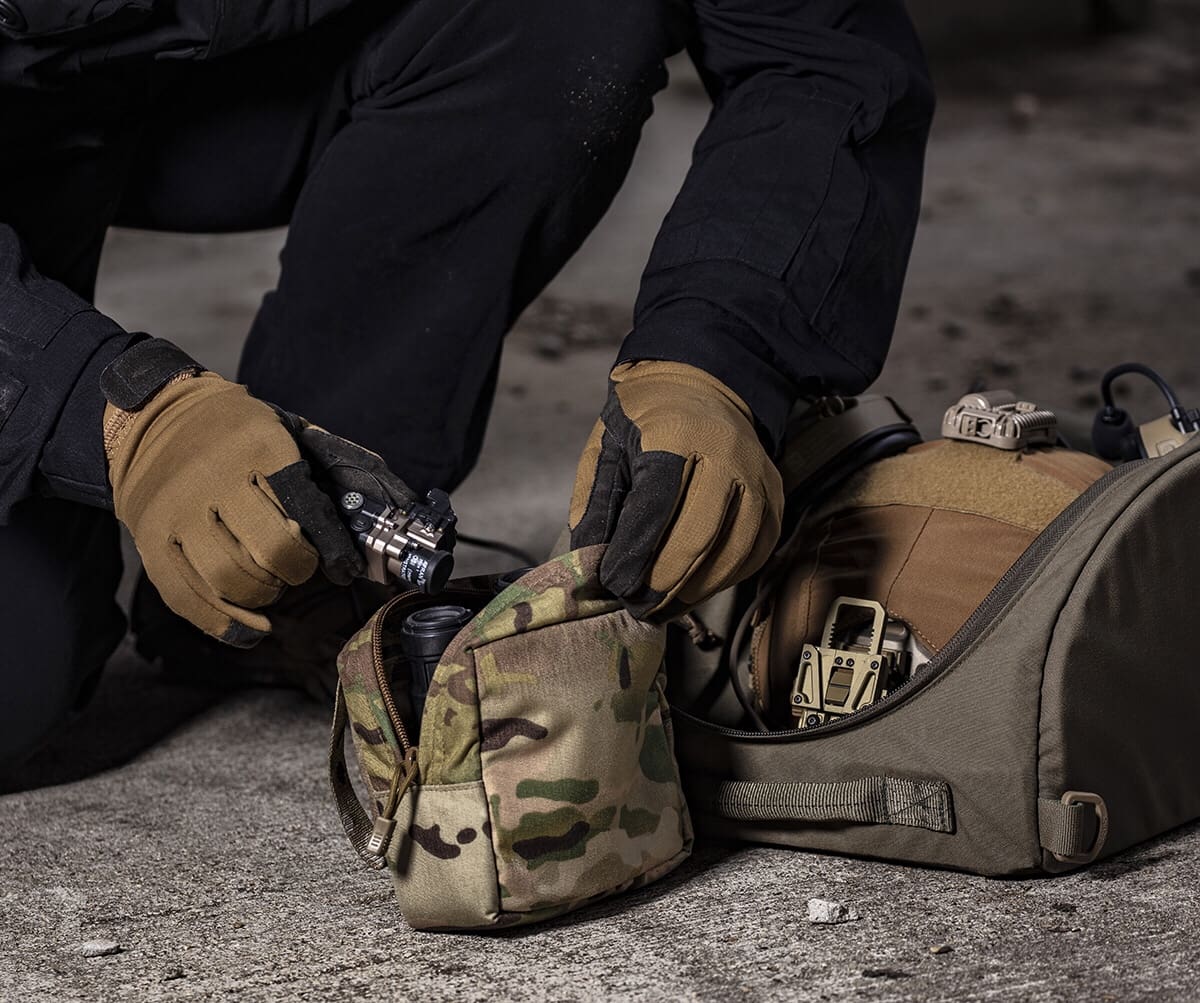 Today we have another edition of FirstSpear's OEM Partner Series. This time we are featuring one of FirstSpear's OEM customers: SAFRAN Optics 1, a global leader in the design and production of electro-optic systems. FirstSpear manufactures several padded pouches and pockets to secure and protect some of SAFRAN Optics 1 most advanced systems like the E-COSI.
What is an E-COSI?
The Enhanced Clip-On SWIR Imager (E-COSI) increases situational awareness by overlaying an optically aligned SWIR (Shortwave Infrared) on a user's existing NVDs. Its AR (Augmented Reality) capability has a HUD (Head's Up Display) that provides real-time, geo-referenced, XML-based AR as well as navigation and route execution guidance.
E-COSI Highlights
· Single battery operation (3.5+ hrs), or with external battery pack (up to 24hrs)
· Compact and lightweight, attaches in seconds onto simple brackets, no tools required
· Simple push-button controls
· Becomes a remote HUD for identifying teammates, targets and route execution
· MIL-STD-810 Tested
· Comes with a custom FirstSpear Berry Compliant soft pouch
· Has an optional see-through day option (for See-Spot operation), stay tuned for a continuation of our OEM Partner Series with Optics 1, focusing on their E-COSI See-Spot Extender, a 2x magnification direct view see-spot device.
Why was the E-COSI originally developed?
Optics 1 works directly with government customers to understand threats on the battlefield and develop innovative, technological solutions to counter those threats. A government customer sought our excellence in electro-optics for the development of a SWIR weapon sighting system. The device required the ability to see SWIR energy while wearing NVDs, used in conjunction with a SWIR laser aiming/illumination device. Together, we developed the E-COSI clip-on device which has been fielded to most branches of the US Military, and foreign allied forces.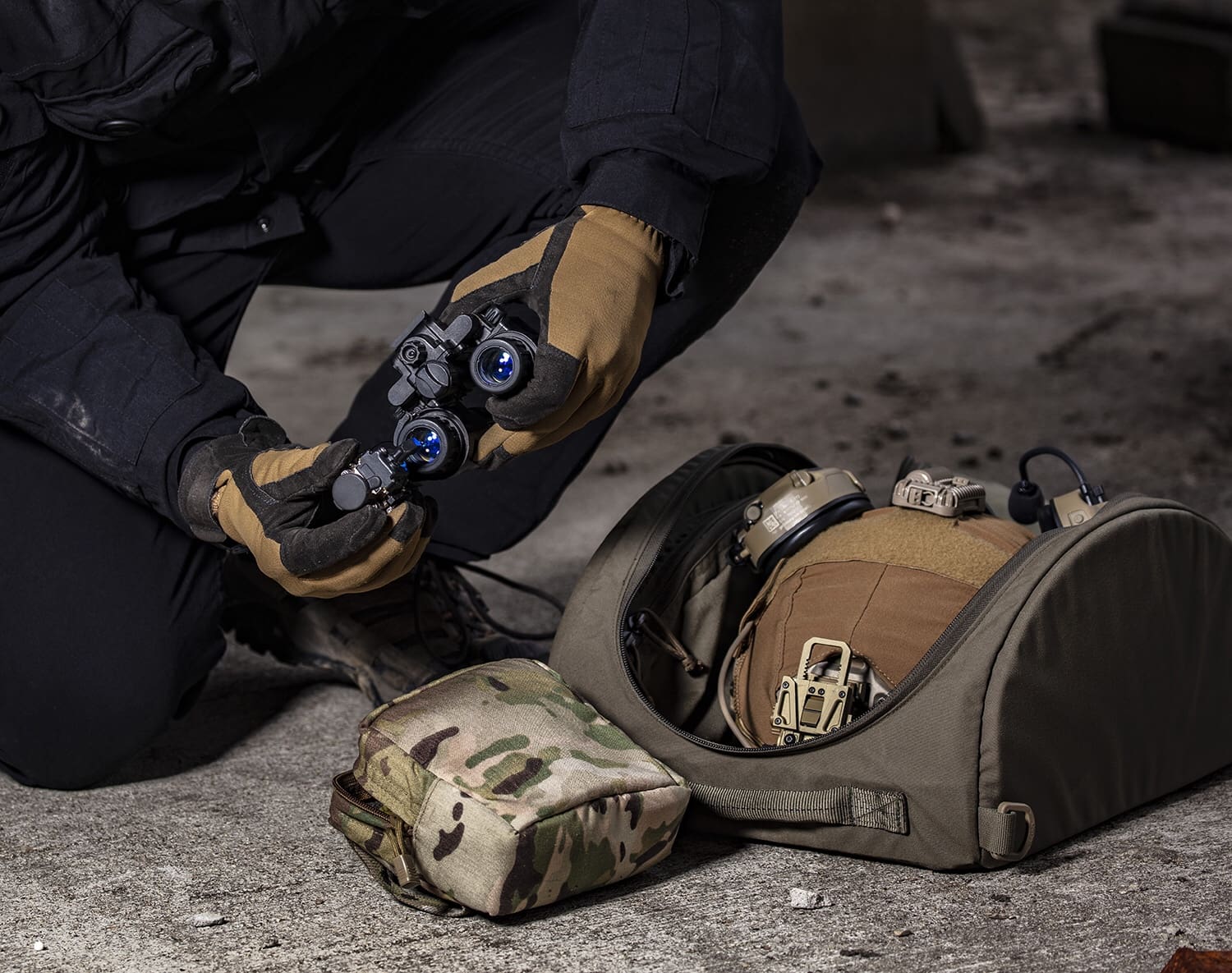 How did the relationship between FirstSpear and Optics 1 begin and why did Optics 1 ultimately choose FS manufacturing?
Optics 1 and FirstSpear have been working together for 3 years. FirstSpear maintains a reputation for proven performance and has always been easy to work with in the development of pouch systems for our electro-optic devices.
Any new product developments between Optics 1 and FS in the future?
FirstSpear is Optics 1's go-to partner high quality custom material solutions. As we develop new products we always consider FirstSpear as our partner for device pouches.
For more information about the E-COSI, contact Safran Optics 1, T: 603-296-0469, E: [email protected]