We got a better look at the ammo bag for SIG's Next Generation Weapon Automatic Rifle candidate in 6.8 x 51mm.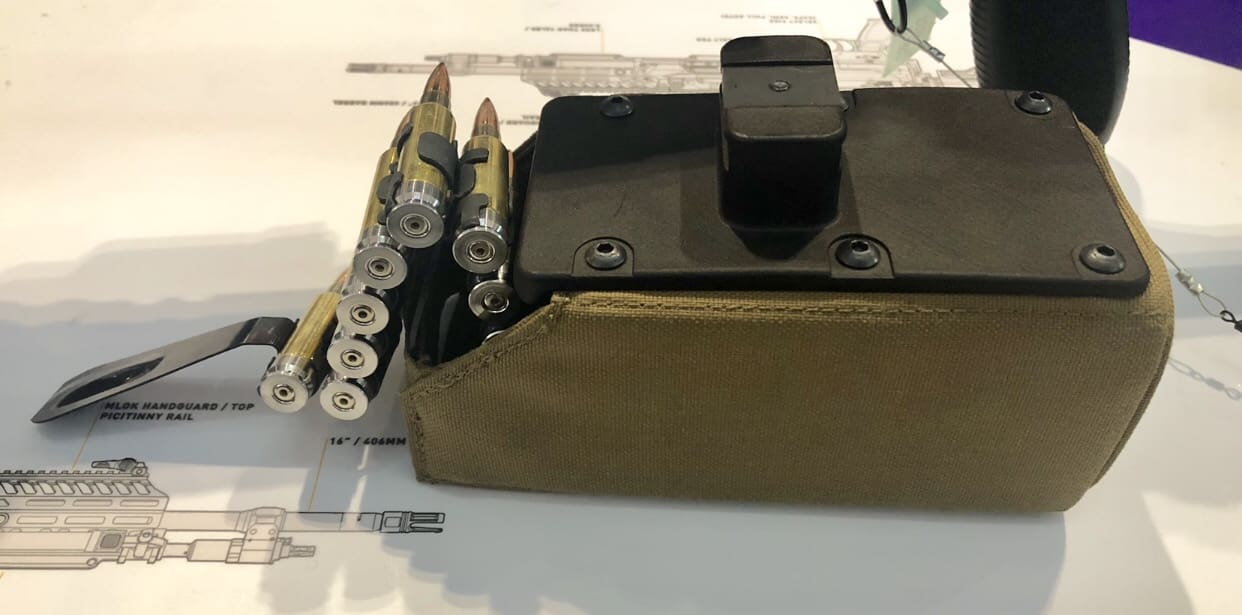 Available in 50, 100, or 200 round capacity, this soft bag has a clip integrated at the top to attach it to the MG.
The belt links start with a spoon which is inserted into the feedtray and pulled through the other side to seat the first round.