Polaris displayed the Sur-Ron High Performance Electric Bike, mounted to a DAGOR vehicle.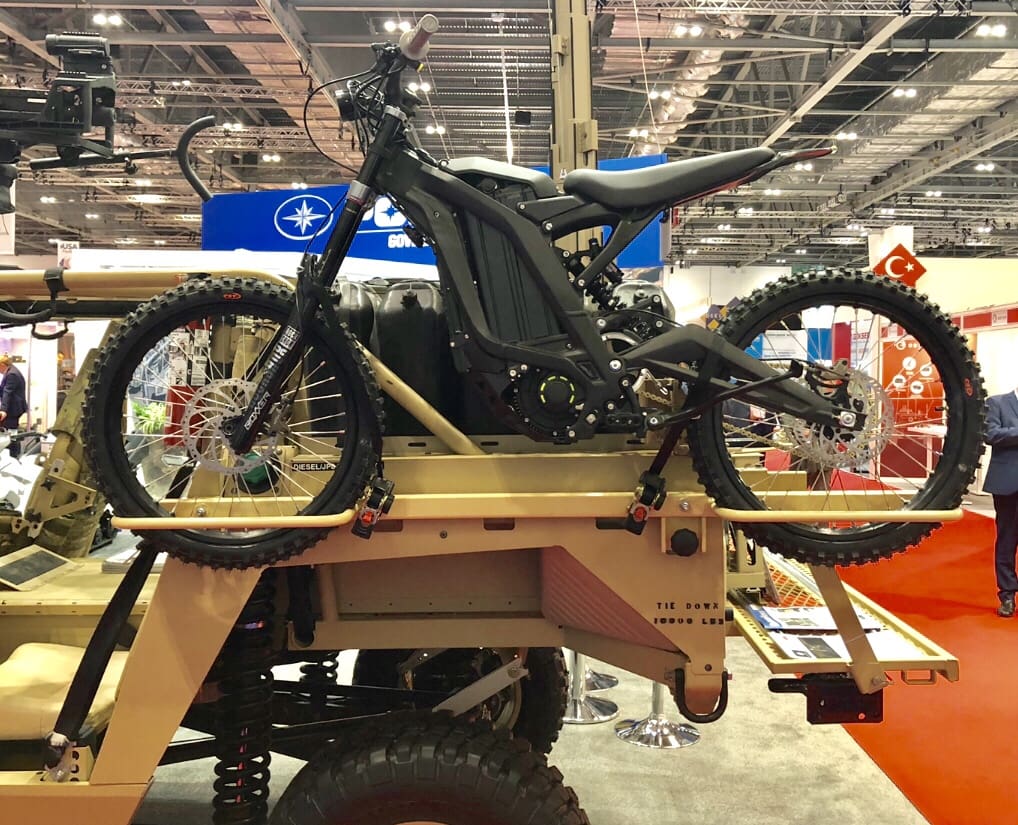 The E-Bike weighs 7 kg and offers 8.5N.m torque for a top speed of 73 km/h with a battery life of 2.5-3.5 hours.
The Polaris DAGOR is one of the vehicles competing for the US Army's Infantry Squad Vehicle Program.