This photo was taken by Army Photojournalist, SGT Henry Villarama and posted to his Instagram account.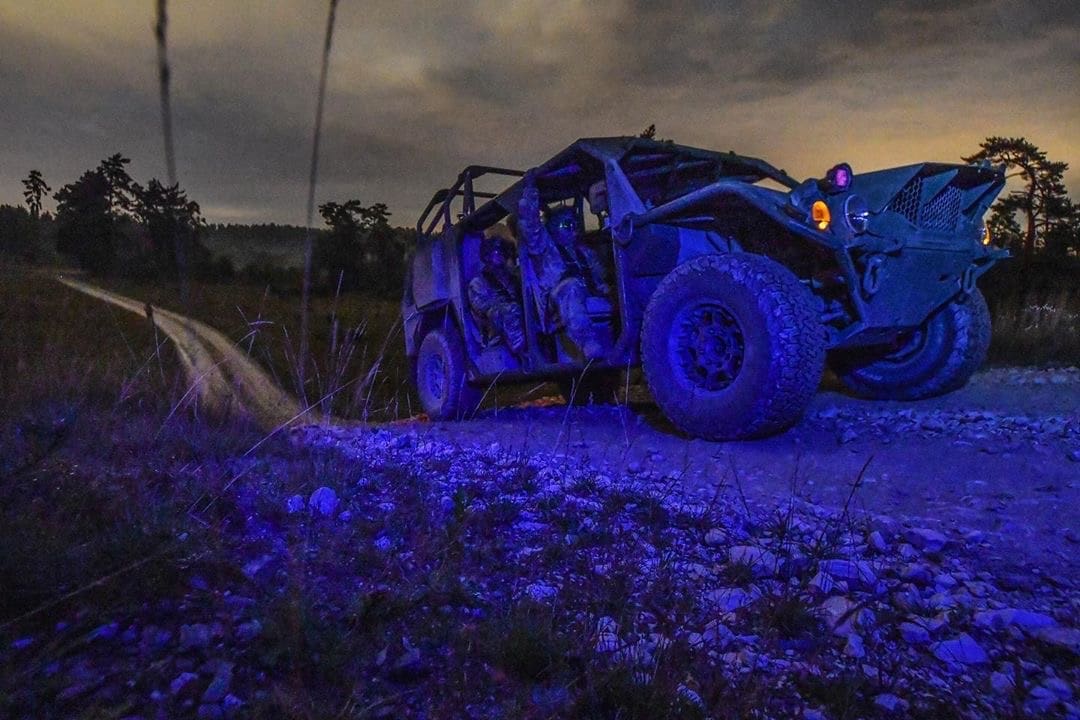 I took this photo last night while photographing our brigade's new Army Ground Mobility Vehicles.

I took this photo around 2230. There wasn't much illumination from the moon and there wasn't much I could grab from the sky.

I was having zero luck capturing the GMV moving in the night. After a few runs with these guys driving past me at 40mph, I decided to paint the vehicle with the lights from my headlamp.

White light was lame and everyone has seen red light photos. I decided to use the blue. I think it works just fine.

Here are the settings I used to take this photo:

Nikon D500 | 13mm | 7 seconds | f/5 | ISO 4000

My name is Henry Villarama. I'm an American paratrooper, photographer and student of leadership. I am proud to visually articulate the work of our Paratroopers and Soldiers to the world every day. It's an honor to serve and I greatly appreciate the unique opportunity I have to tell our Army's story through photography.
Follow SGT Villarama on Instagram instagram.com/villarama_photo