October 14, 2019 (Redmond, WA) – The B.E. Meyers & Co. MAWL®-X1 high-power infrared aiming and illumination laser has been added to the United States Air Force Small Arms and Light Weapons Accessories list. It is now available to Combat Airmen organizations including Special Tactics, Combat Control Teams, Tactical Air Control Party, Combat Rescue, Special Reconnaissance, and Combat Weather Squadrons. 703 MAWL®-X1 units have been procured by the USAF, in addition to those fielded by other U.S. Armed Forces to date.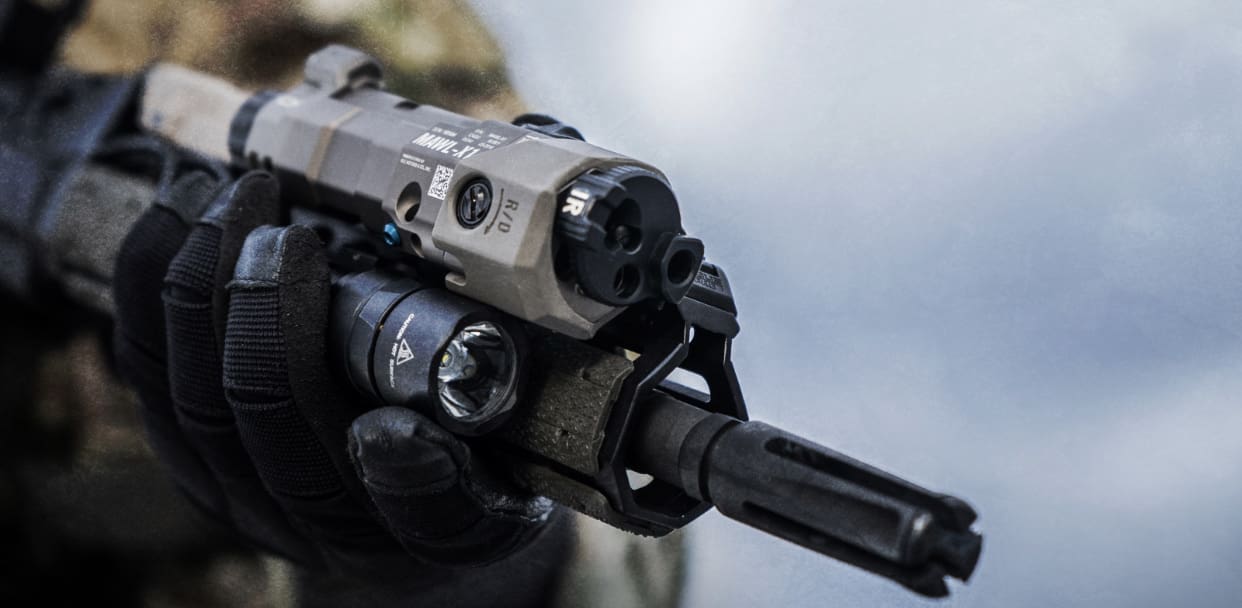 The MAWL®-X1 will be on exhibit at the 2019 AUSA Annual Meeting (B.E. Meyers & Co. booth #3825) on October 14-16, in Washington D.C.
ABOUT THE MAWL®-X1
Designed for use on individual and crew-served weapons, the MAWL®-X1 is the Department of Defense specific variant of B.E. Meyers & Company's highly successful Modular Advanced Weapon Laser line. A truly modular system, the MAWL®-X1 is comprised of three interchangeable components (Head, Body, and End-Cap) that can be configured for right or left handed shooters, and individually replaced, or upgraded for increased versatility.
The MAWL®-X1 leverages VCSEL technology to produce unmistakably superior beam quality and clarity. Beams are stacked and balanced, providing increased situational awareness, and the ability to overcome photonic barriers created by external light sources. Preset divergence and power outputs allow the shooter to quickly switch between Short Range (CQB), Mid-Range, and Long Range pointing and illumination settings in under a second.
Modular, dependable, and deadly, the MAWL®-X1 provides unparalleled performance for the modern night fighter.