In the comments in the article about the P320 lower for the B&T APC-9, there was some confusion over the USW and APC-9.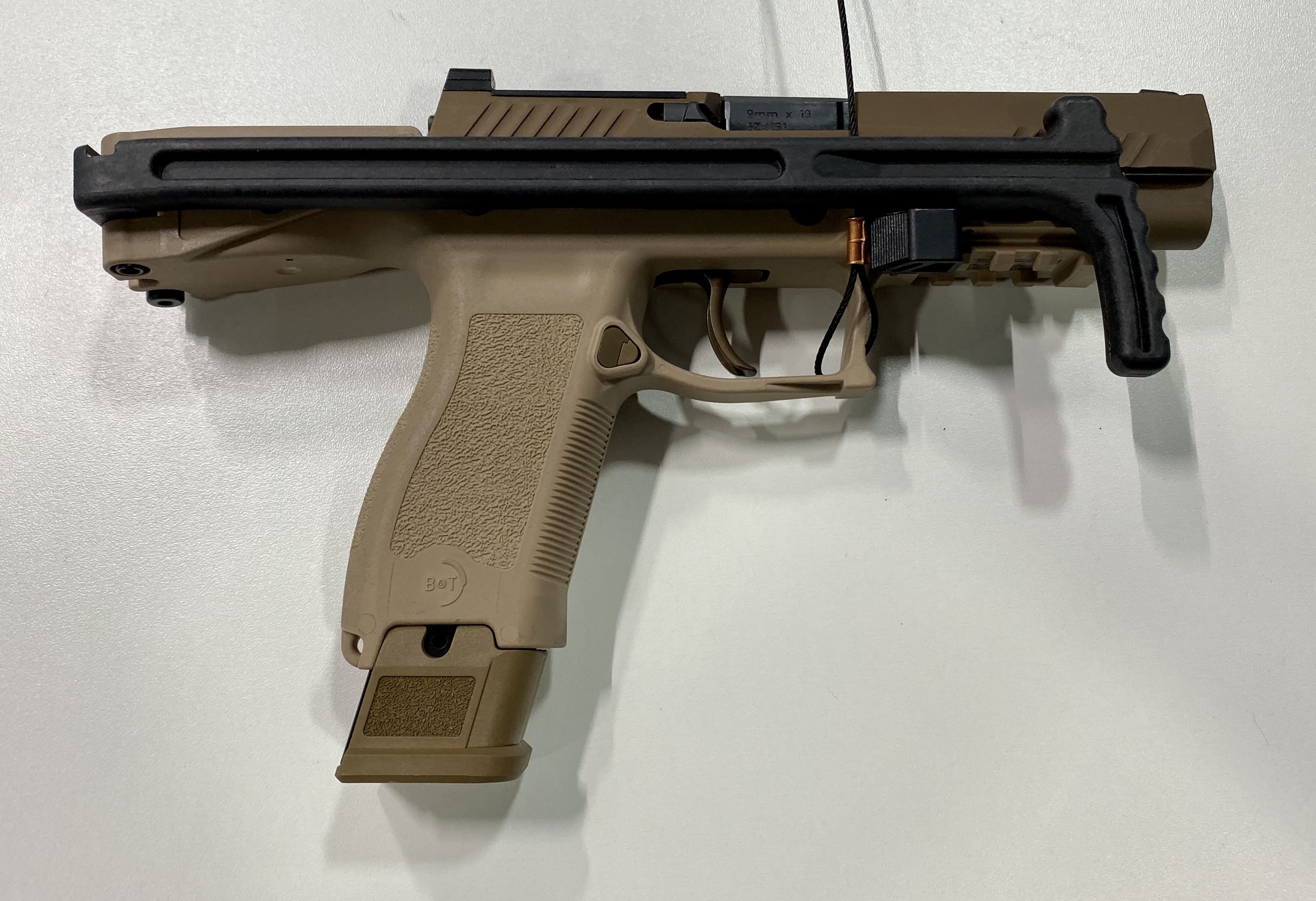 This is a drop in lower receiver for the SIG P320 Fire Control Unit and Slide rather than a full firearm. Like the original USW, it also incorporates a right-side, fixed-length, side-folding stock.
It also requires a P320 magazine release. Additionally, a red dot optic can be mounted, but it has to be on the P320 slide you've provided.