Speedbox has introduced kennels and coolers to complement their line of modular container systems for palletized cargo.
It is offered in four sizes and features climbing rope handles for durability. Additionally, it is sized for backseat carry, which is safer for the K9 than in a bed or rear of an SUV. The door is removable and can be opened to the left or right, as well as configured as a sunshade or ramp.
The K9 is kept off of the floor of the kennel thanks to this mesh bed. There is also a PALS compatible cover to store accessories.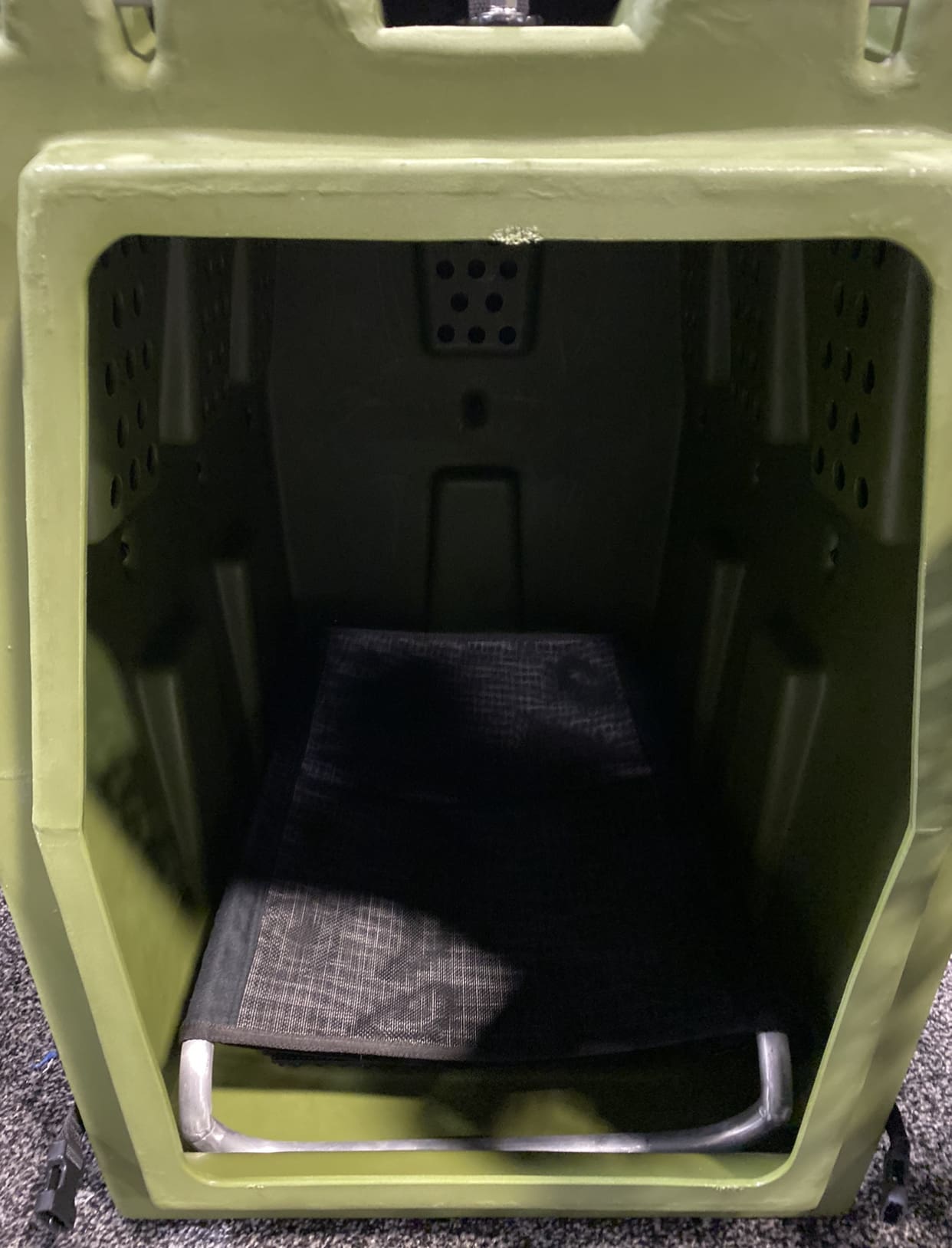 Additionally, Speedbox has introduced coolers.
Working with Orion Coolers, they've got three sizes that will make your deployments much better.