On 9 November 1989, the Berlin Wall was opened following a press conference by the government of the Deutsche Demokratishe Republik.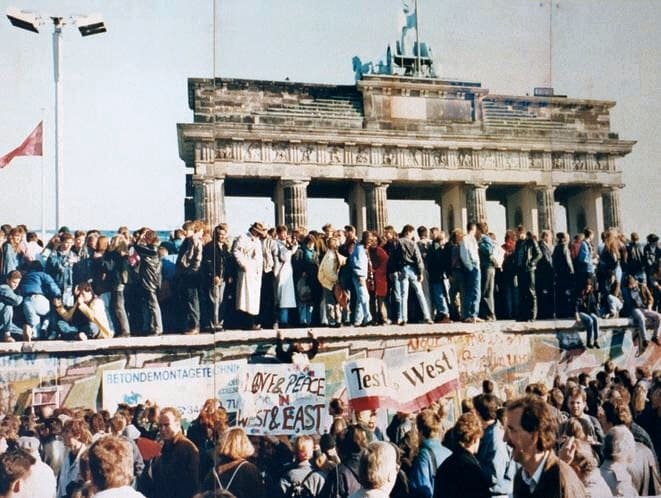 Thirty years is a long time. The wall separating East and West Berlin has now been down longer than it was up. Erected in 1961 by a communist government to keep East German citizens from fleeing to freedom in the west, the barrier soon spread to much of the frontier between the two formerly united countries. It came to symbolize the slavery that communism imposed on its citizens.
I was stationed in West Germany in 1988 through 1990 and saw the last gasps of the communist system before it finally collapsed.
It was an amazing experience to see the wall open and the joy of those oppressed people. Unfortunately, the lessons of the evils of communism has been lost in a single generation. History it seems, is always doomed to repeat itself.