First off, Inforce is moving back to aluminum for all of their lights. For about a decade, they had gone to polymer, but starting with these two new weapon lights, the 9ZERO and FOURTY5, the bodies will be manufactured from aluminum. Specifically, they are 6061 aluminum Type III hard coat anodized.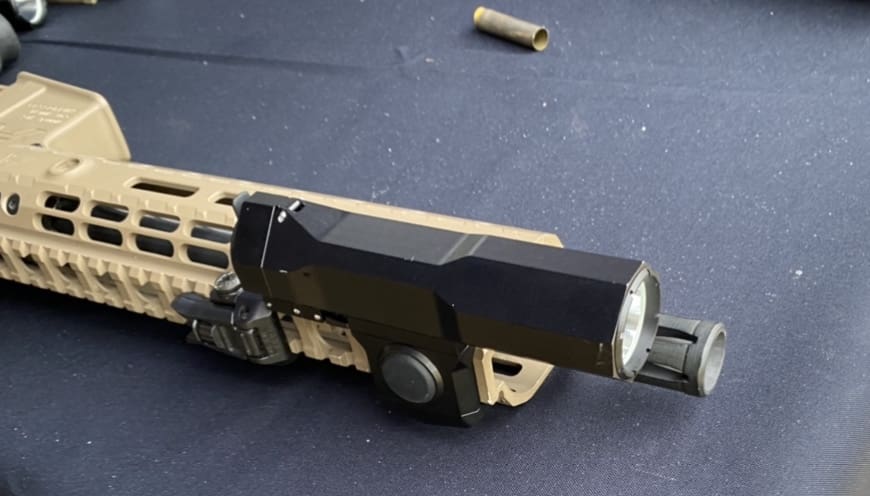 The construction of the two lights is similar with the 9ZERO a 90 deg offset and the FOURTY5 a 45 deg offset.
Additionally, they feature an Aluminum cased activation button as well as a magnetic tape switch.
Relying on a 18650 or 123A battery, the light will offer 1200 lumens for up to 90 minutes. Final specs will probably be higher, but that's where they have measured so far.
The 9ZERO will begin shipping in January and will run $219 with the FOURTY5 later in the Spring at $239.