Will Offer Their Semi-Automatic Weapons TAVOR Family, GALIL ACE Family and UZI Pro To Europe's Hunting & Sport Shooting Fans
November 19, 2019 – IWI Israel Weapon Industries (IWI), SK Group Member – a leader in the production of combat-proven small arms for law enforcement agencies, governments and armies worldwide, as well as commercial markets in the US ? announces its expansion, reflected in the marketing of its semi-automatic weapons to the European commercial markets of sport-shooting and hunting. The weapons to be marketed include the TAVOR family, the GALIL ACE family, and the UZI Pro, all of which will be soon displayed in the next-coming Milipol Paris and Defense & Security Thailand trade shows.
Ronen Hamudot, Corporate VP Marketing and Sales, SK Group, explains: "In light of IWI's success in marketing these weapons to the US commercial market, the company has decided to expand its reach towards the commercial market in Europe as well"
IWI's offering to the European commercial market has so far focused mainly on pistols for personal use, such as the popular JERICHO and MASADA.
According to Hamudot "We greatly appreciate the distinguished history of sport shooting and hunting in Europe, and believe that our high quality solutions will be very successful in this market and will meet the high demands.
Among these weapons is the new member to the TAVOR family – TAVOR TS12 shotgun – which has so far been offered only to the US market and will now be showcased in Europe for the first time.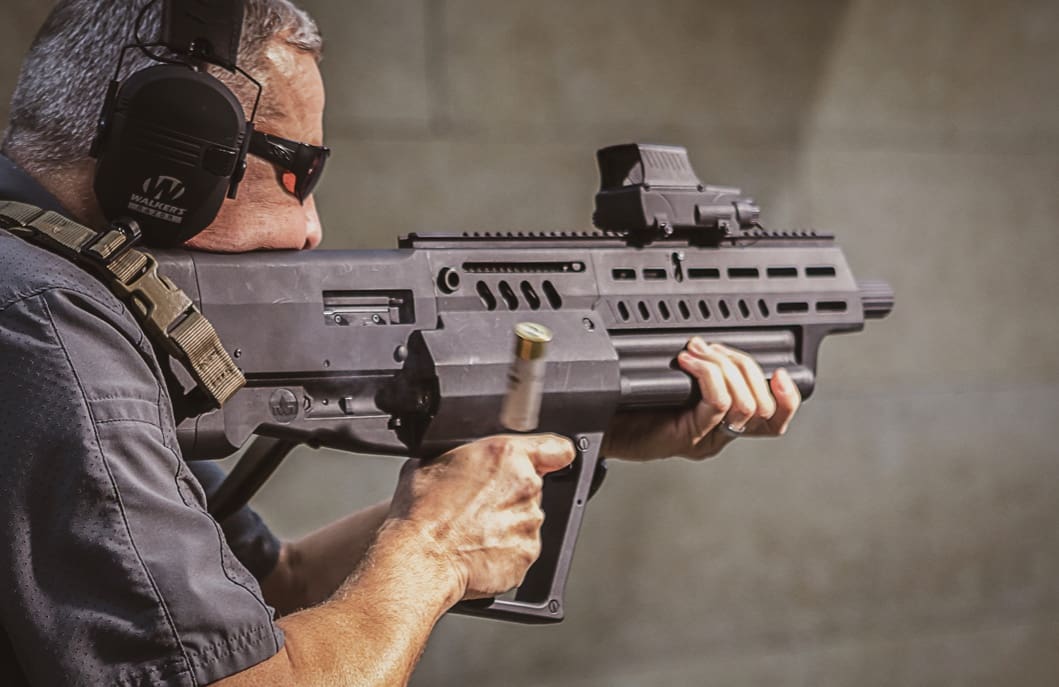 The TAVOR TS12 shotgun is a gas regulated bullpup shotgun. With an innovative design it feeds from one of three individual magazines which can each hold four 3inch or five 2¾ inch shotgun shells. This results in a potential overall capacity from all three individual magazines of 15 rounds plus one additional round in the chamber. The TS12 has a unique feature that automatically loads a round in the chamber once the subsequent loaded magazine is rotated into position. It can be fed and unloaded from either side. Additional features of the TS12 include four sling attachment points, M-LOK compatible rails, a continuous Picatinny rail on top, Benelli/Beretta choke tube compatibility, and the reliability expected of all IWI products. Although the TS12 has an 18.5 inch barrel, the overall length is still only 28.34 inches.