Magpul PMAG D-50 GL9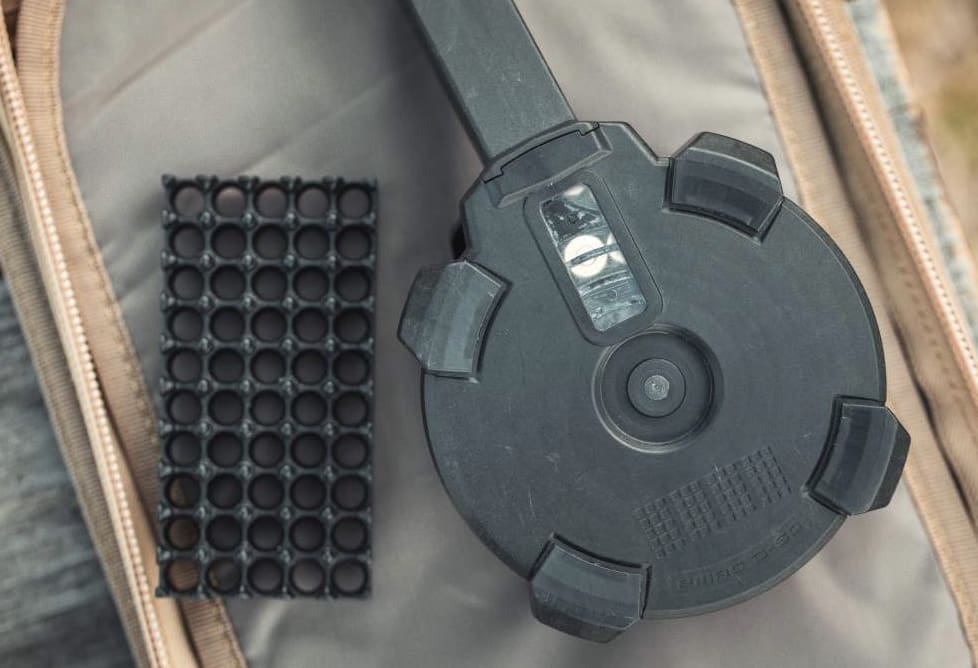 The PMAG D-50 GL9 is a 50 round 9x19mm Parabellum drum for Pistol Caliber Carbines and large-format pistols with GLOCK-pattern magazine wells. However, it is NOT compatible with GLOCK Handguns.
Could Magpul create a from magazine for the GLOCK handgun? Sure…but the factory magazine catch isn't robust enough to retain a loaded magazine in the pistol.
Features:
• 50-round Capacity
• Next-generation impact and crush-resistant polymer construction
• Robust stainless-steel internals withstand corrosion and long-term storage while loaded with no loss of function, spring fatigue, or reliability concerns
• Ratcheting loading lever for ease of loading
• Easy disassembly
• High-visibility follower and rounds-remaining window
• Paint Pen Dot Matrix
PMAG D-50 EV9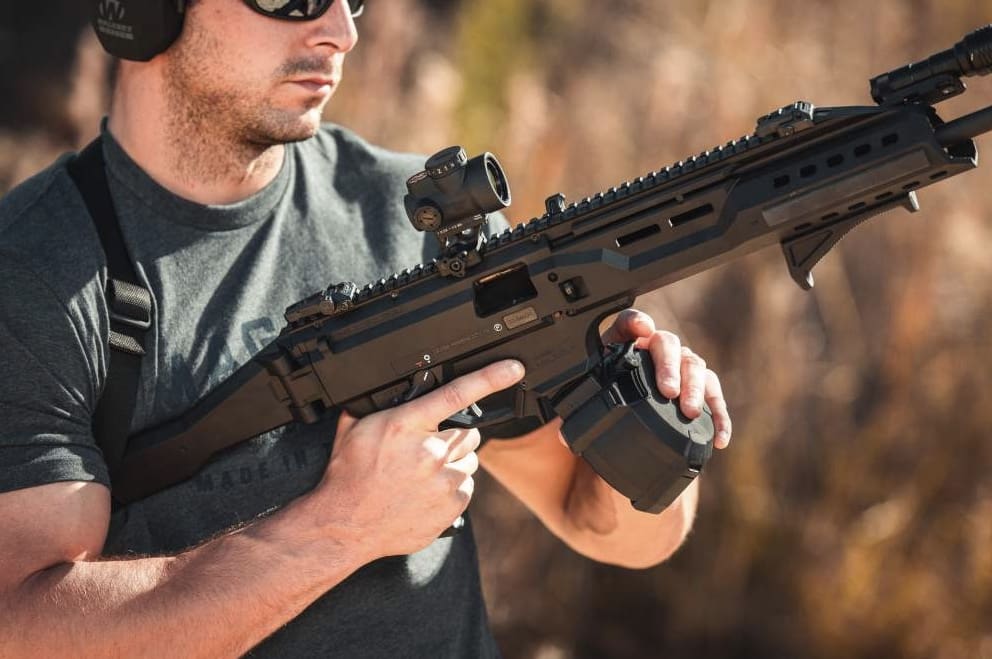 The new PMAG D-50 EVP is a round 9x19mm Parabellum drum for firearms with CZ Scorpion EVO 3-pattern magazine wells.
Features:
• 50-round capacity
• Next-generation impact and crush-resistant polymer construction
• Robust stainless-steel internals that withstand corrosion and long-term storage while loaded with no loss of function, spring fatigue, or reliability concerns
• Ratcheting loading lever for ease of loading
• Easy disassembly
• High-visibility follower and rounds-remaining window
• Paint pen dot matrix