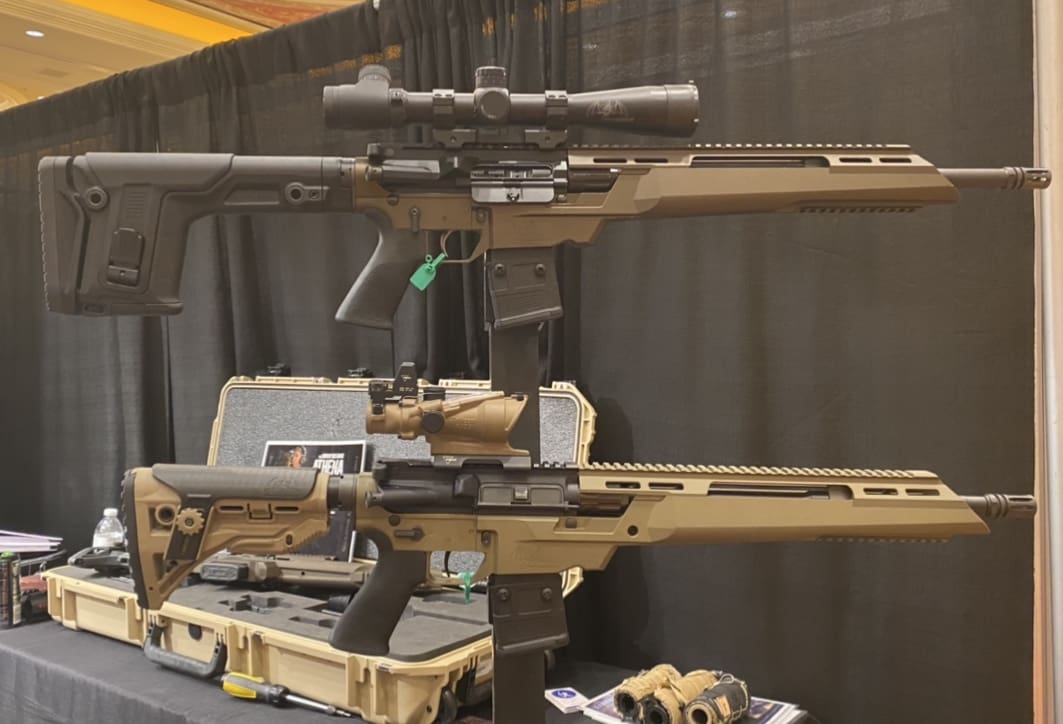 On that flew under the radar at SHOT Show is the ATHENA Precision Chassis Rifle by Drake Associates.
Currently offered in a 5.56 platform and coming soon to 7.62, the ATHENA is monolithic design with the lower receiver and handguard machined from a single piece of aluminum, leaving a freefloated, 18″ Satern Button Drake Heavy Profile Contour Barrel (16″ and 20″ also available). However, there is a top section of the handguard incorporating Picatinny rail which can be removed. The 6 O'clock position also features partial Pic rail for a bipod.
This results in average accuracy of .6 – .7 MOA at 100 yds, with the best group at .366 MOA, using 77 gr Federal OTM ammunition. Now get this, it's at a muzzle velocity of 2,737 fps.