Cascadia 4×4's Vehicle Specific Solar System is a hood mounted solar panel configured to fit different hood contours.
When exposed to daylight the VSS system provides power to your battery. According to the manufacturer, "This gives you the ability to run 12V accessories like fridges, phone/laptop chargers, lights, power inverters etc. without the need to start your engine and without fear of draining your battery and leaving you stranded." Producing 85 watts, it can also be used to recharge a drained battery.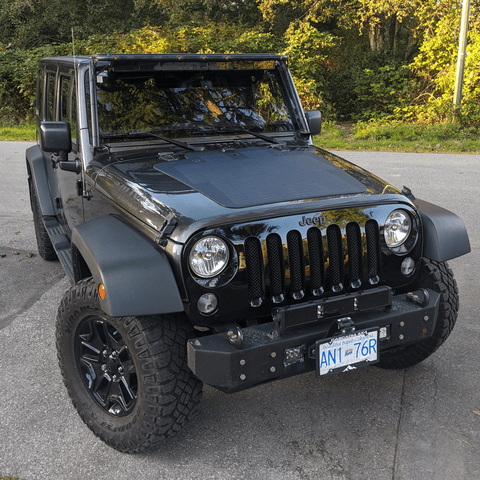 One of the things I was concerned about was glare from the mounted panel, but they say that due to it's light absorbing properties the solar panel creates a surface with very low reflectivity across the hood of the vehicle.
So far, they are available for the Jeep Wrangler and Ford F-150.