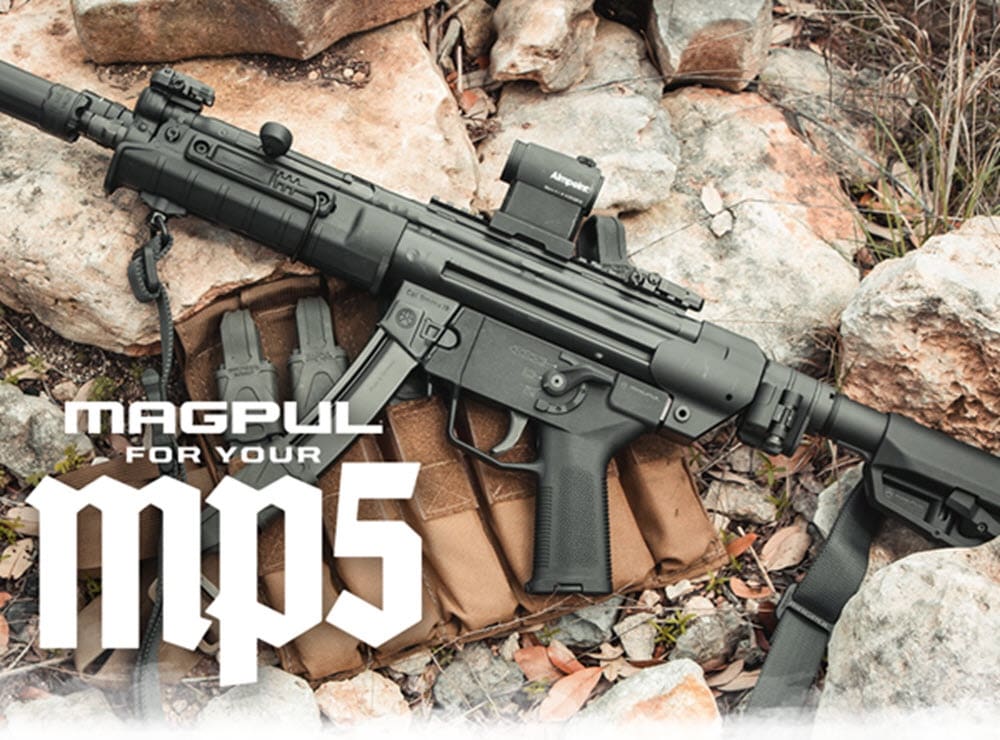 Magpul's accessories for the H&K MP5 family are now available. You'll find the 5-inch SL Hand Guard – SP89/MP5K, 8-inch SL Hand Guard – HK94/MP5, and the Magpul ESK (Enhanced Selector Kit). The SL Grip Module will be shipping soon.
Offered in a 5-inch and 8-inch variant, both of the Magpul SL Hand Guards include the same innovative features found on Magpul's other hand guards, including anti-slip texturing and M-LOK compatible slots for accessory mounting.
The ESK gives you multiple ambidextrous selector levers for HK Polymer Trigger Housings, and the soon-to-be-released Magpul SL Grip Module will provide you with better ergonomics and dependable firing-hand activation and deactivation of the safety.