The MultiMag Flap brings a single solution with unmatched versatility to the Crye Precision AVS™ JPC 2.0™ SPC™ series of plate carriers. Each magazine pouch is adjustable via the BOA system for various magazines including, but not limited to, STANAG and large frame 7.62 AR-10/SR-25 magazines. Pouches can be adjusted to fit other mission essential equipment as well.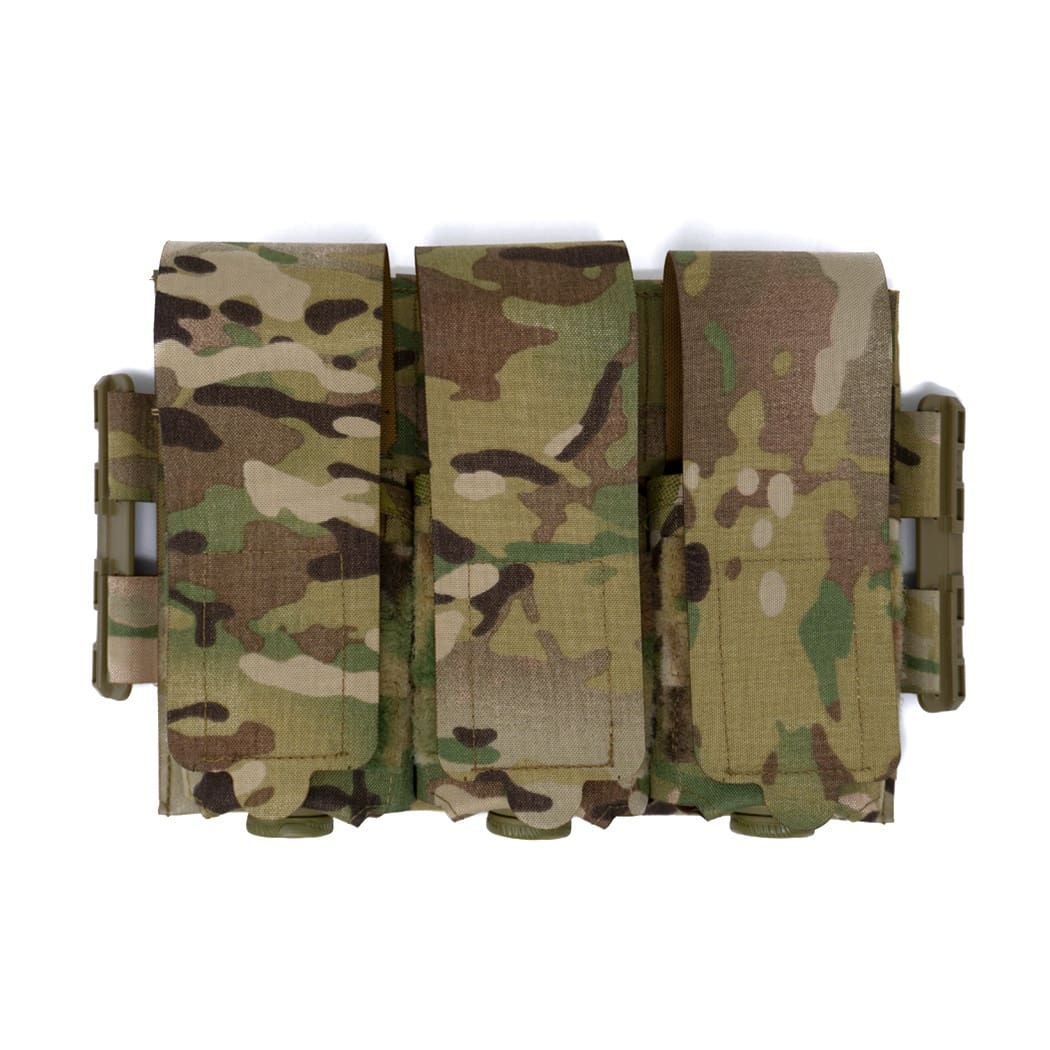 Comes with three removable flaps that can be adjusted between two heights for different magazine lengths such as the PMAG 40 or PMAG 25.
Includes removable male Tubes™ buckles for use with our Tubes™ Conversion Kit or any other cummerbund with a female Tubes connector.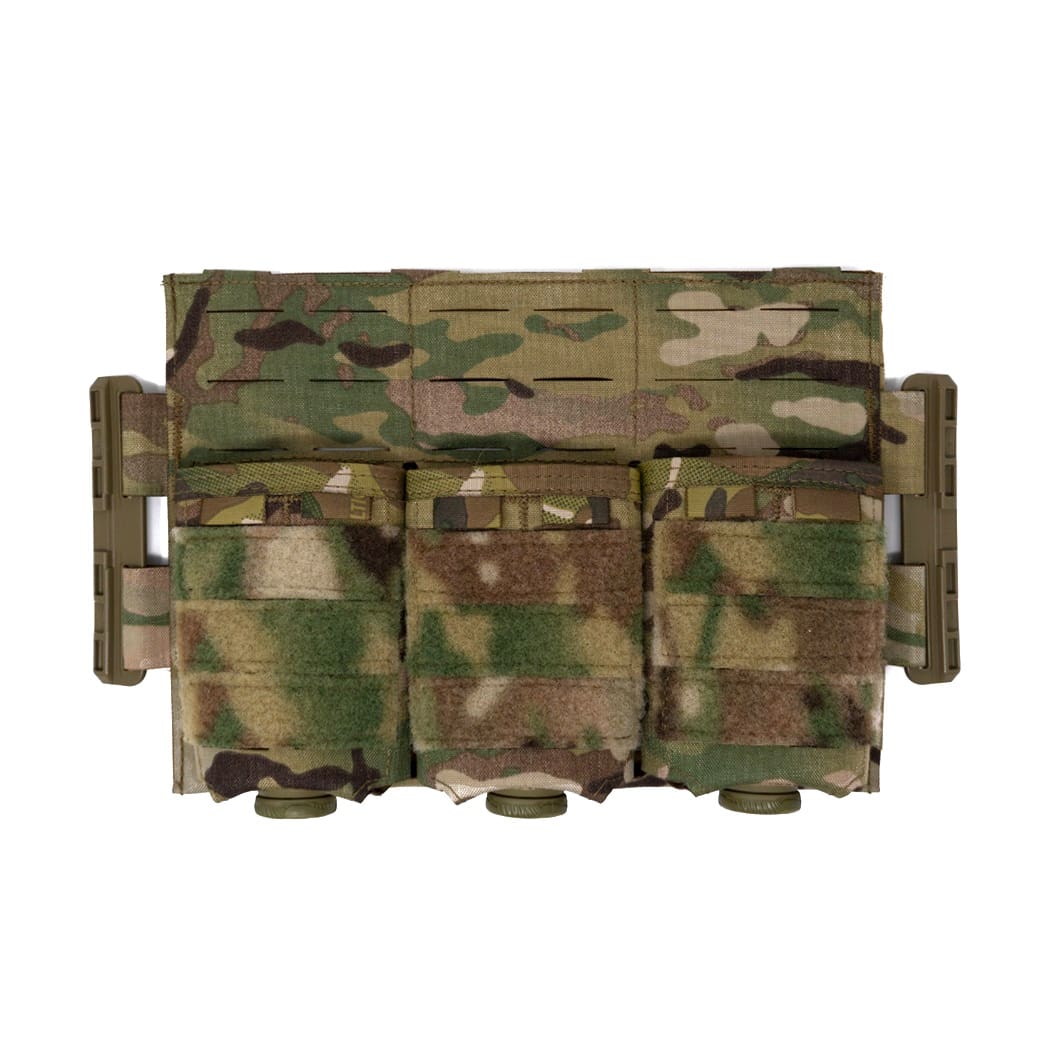 Optional PMAG Gen M3/STANAG speed reload inserts and bungee retention available for purchase separately soon. Available in MultiCam, Coyote Brown, and Black.
sabersolutions.com/products/multimag-flap-for-avs-jpc-2-0-spc