Garmin has introduced new solar versions of their Instinct Solar Tactical Edition, tactix Delta Solar Edition, and tactix Delta Solar Edition with Ballistics. This is a great upgrade that will aid those who wear these wrist mounted computers in the field.
However, let's to be clear that this isn't going to run your watch indefinitely. It's just going to extend its battery life between proper charging. For instance, they claim the tactix Delta will go 21 days indoors and up to 24 with direct sunlight, but that's not using the apps at the rate someone in the field would.
Instinct Solar Tactical Edition
The Instinct can be paired with an inReach device (sold separately; active satellite subscription required) to view and send messages, get weather alerts on your wrist and trigger an SOS to the GEOS 24/7 emergency response team.
The tactix Delta displays maps right in your wrist.
There's also a Kill Switch which wipes the memory, right on the spot.
tactix Delta – Solar Edition with Ballistics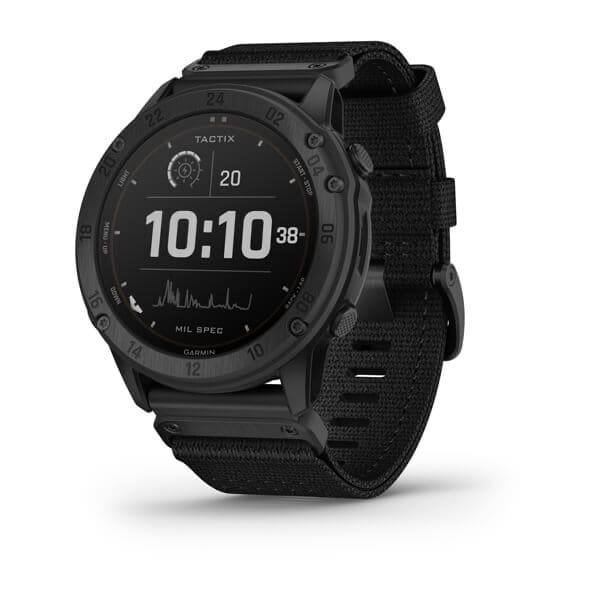 Same watch as the tactix Delta, but with the inclusion of Applied Ballistics software.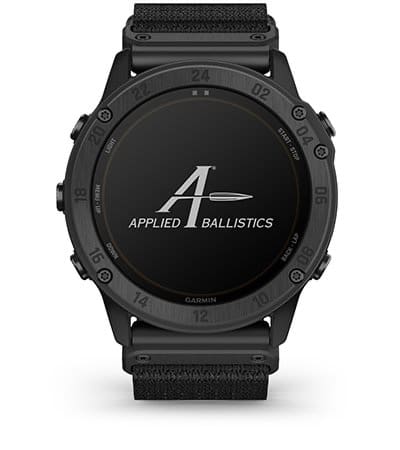 Common Features
First off, all of these smart watches incorporate an altimeter for elevation data, barometer to monitor weather and three-axis electronic compass.
Each of the models is built to Mil-Std 810 for thermal, shock and water resistance (rated to 100 meters). They also incorporate a Night Vision mode, with a face designed to be read under NODs as well as Stealth mode which prevents storing and sharing your GPS position and disables wireless connectivity and communication.
Additionally, all three models accept GPS, GLONASS and Galileo signals so even with signal degradation (either natural or intentional) your odds of accessing accurate point data is pretty good. You'll see both universal transverse mercator (UTM) and the military grid reference system (MGRS) points on your screen.
Finally, you'll have access to all of apps you've come to expect from Garmin, including Jumpmaster, Fitness tracking, Pulse Ox, Heart Rate, and Stress Tracking.
Available now. We always recommend that SSD readers buy their Garmin devices through Strohman Enterprise.