Leatherman Tools has partnered with Tonquin Trading to introduce three distinct emergency kits. The core of each of these kits is a Leatherman tool with select contents packed in a color-coded, zippered nylon bag, with room for a little more to customize your kit.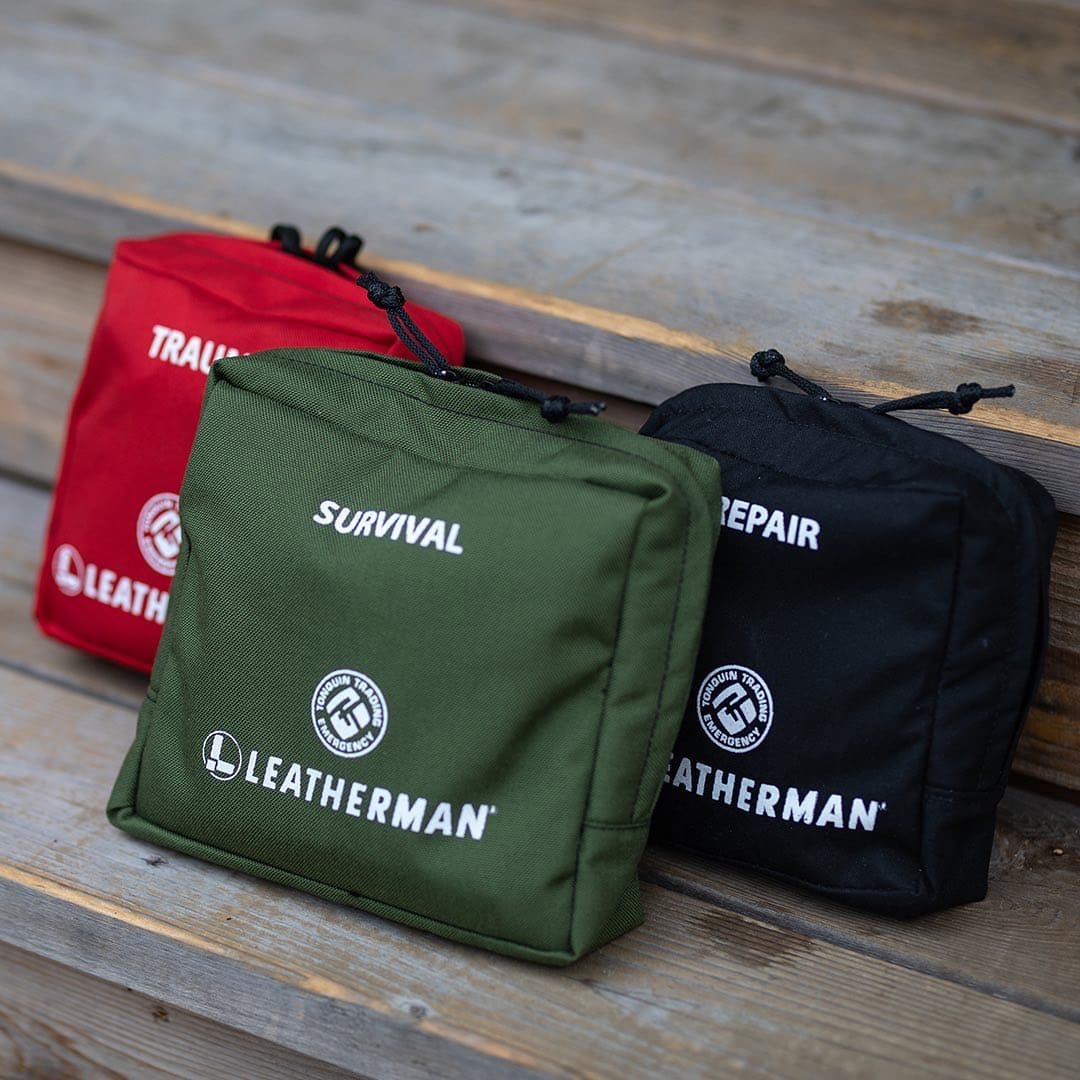 In addition to the Leatherman Raptor folding scissors, there's a SAM XT Tourniquet, nitrile gloves, chest seal, 6" gauze roll, Chitosam 3" x 4', marker, and cloth tape.
The survival kit is built around Leatherman's flagship model, the Signal which is packed with 19 tools. The help keep you alive, there's also a survival blanket, hand warmer, poncho, pull fire, face mask, toiletries (pocket tissue), light stick, signal mirror, matches, Paracord 50′, and Sawyer Mini water filter.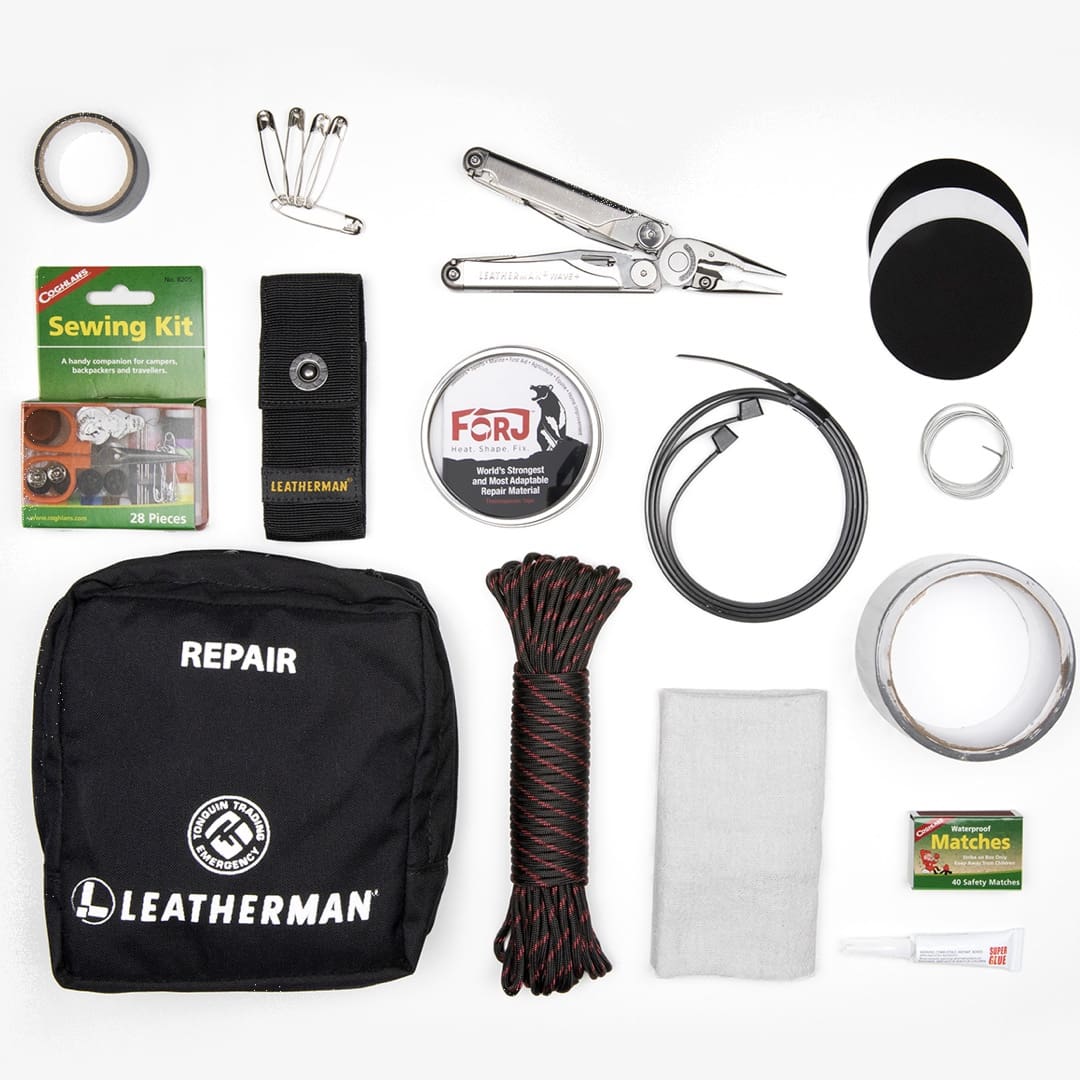 In addition to the 18 tool Wave Plus, the kit includes: Duct Tape (2 in x 10 yd), waterproof matches, electrical tape, safety pins (1 3/4″), zip ties 24″ (x2), shop rag, Paracord 50′, thermoplastic repair tape, gear patches, superglue, nylon repair thread and needle set, and 19 gauge wire.
Here, Tonquin Trading founder Jason Johnson, gives you an overview.
www.leatherman.com/tonquin-preparedness-kits