During the Modern Day Marine virtual expo, SIG gave us a sneak peek at their new M18 X-CONVERSION Kit.
The 9mm M17/18 Modular Handgun System manufactured by SIG SAUER is the most versatile pistol the US military has ever fielded. SIG got it right when the Army said they wanted a modular pistol.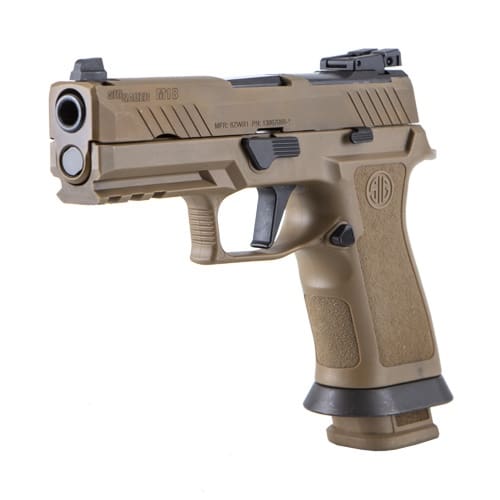 The kit, which can be used at the unit level, includes a black SIG SAUER X-SERIES grip module with extended beavertail, deep trigger undercut, enhanced magwell that's grip weight compatible, and a fastback style grip. The kit also includes an X-SERIES flat trigger and two (2) 15-round magazines.
Both the Marines and Air Force are fielding the more compact M18 variant of MHS along with SOCOM, to replace their M9 sidearms.