The next generation of American Made Plate Carriers, the Chest Rig-Modular from S&S Precision features a semi-rigid load-bearing structure made from laser cut, hydrophobic materials. Its six different configurations offer new options for load carriage and it's compatible with armor and the LIFTR-40 flotation system.
The chest rig can be configured with optional admin panel and features a PALS compatible laser cut field fit for up to 2 radios and 3 rifle magazines. S&S Precision also offers a whole suite of pouches called the Operator System Suite which can also be used with the Plate Frame – Modular. It also incorporates removable closed cell comfort foam padding.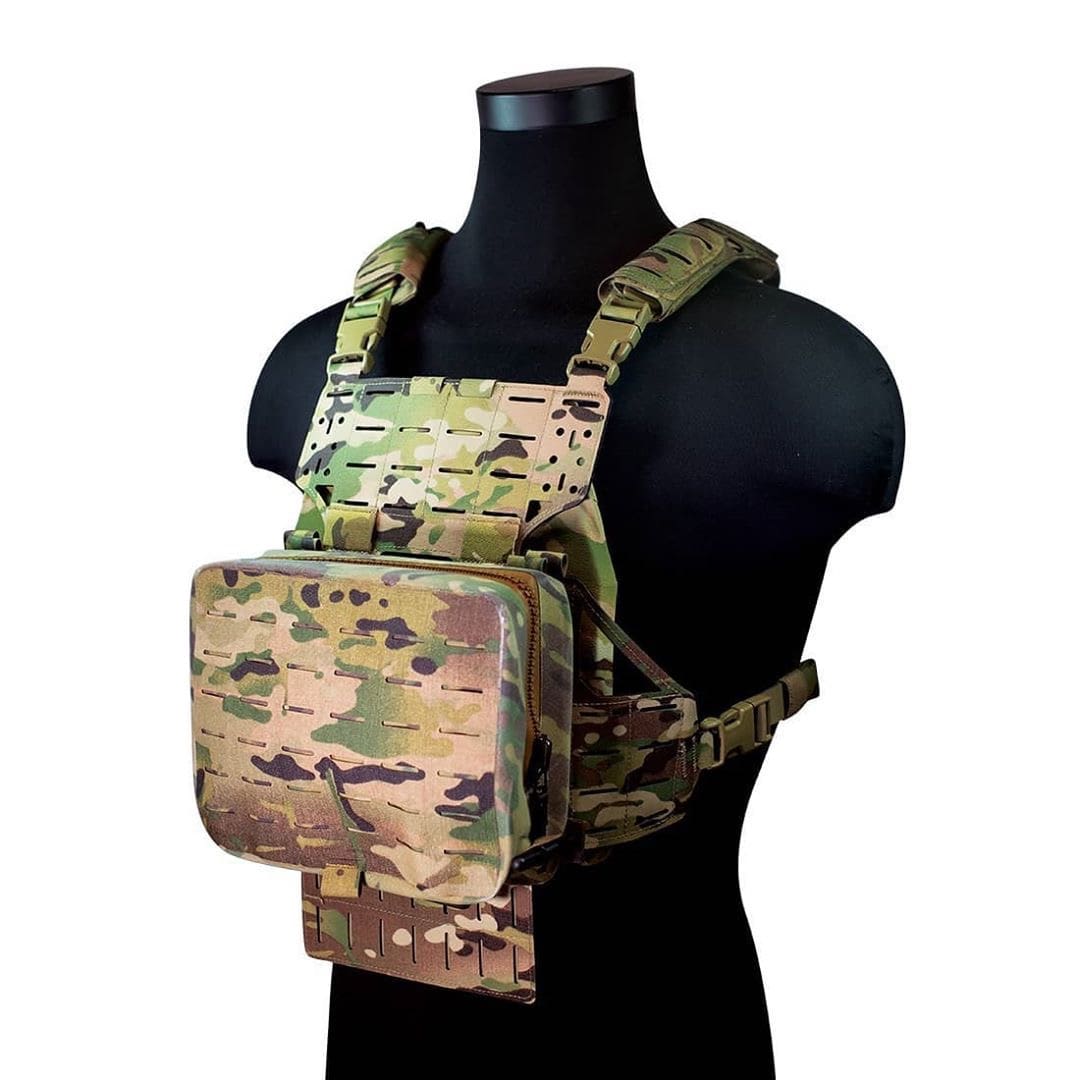 The ergonomic harness offers plenty of room for movement.
www.sandsprecision.com/chest-rig-modulartm-cr-m