Kadri specializes in making adventure clothing that fits women. Yeah, they intended to make tactical clothing but I'm calling it adventure clothing because women can wear it doing all kinds of cool stuff. And it's actually designed from the ground up by women, to fit a woman's body and that's not much out there that fits that description, let alone clothing that can be worn in the woods, or in a firefight.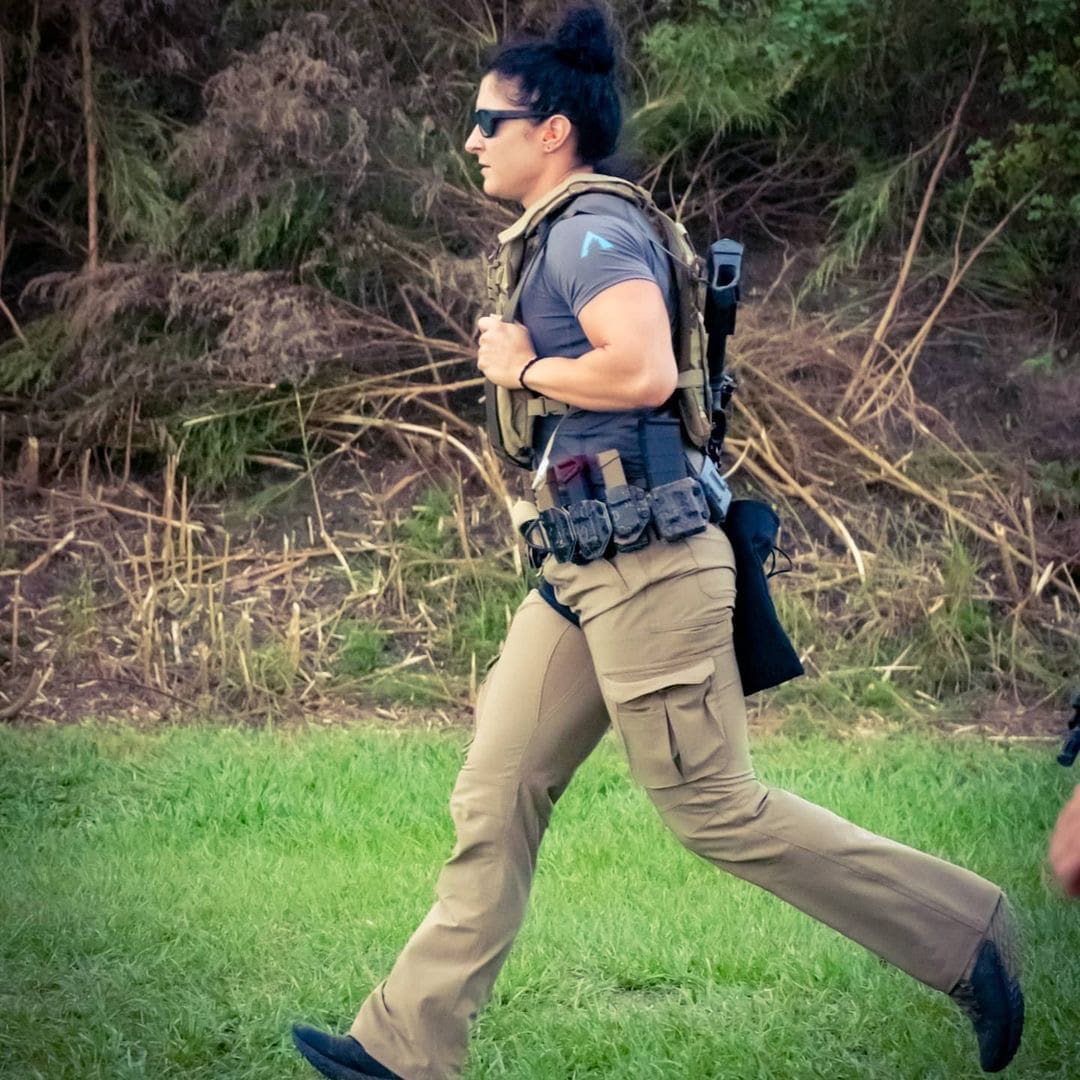 These SOF Veterans have already created a great pair of pants, with a totally new sizing system as well as a short sleeved shirt. Next up was a long sleeved top. Enter the Rash Guard. Think of it as a the equivalent of a combat shirt.
They were afforded a great opportunity to wear test prototypes of the Rash Guard at the Tactical Games National Championship.
Their thinking is that a well constructed rash guard provides an ultralight fit to protect the skin against rubbing and abrasion (even when wet and/or sweaty), and sun exposure.
While it may seem counterintuitive to put a long-sleeve shirt on in 90 degree heat, a lightweight fabric like this high-performance poly/spandex actually keeps you cool, protecting your skin from extended exposure to the sun and burning.
Additionally, fit close to the skin under plate carriers and/or packs protects your skin from the harsh nylon rubbing. The closer to the skin, the better it protects against chafing.
Depending on your use, long-sleeve rash guards also protect against cuts and abrasions.
Kadri products are manufactured by FirstSpear.