Chest rigs have a long history of use, dating back to at least World War I. The tradition of individuals carrying extra munitions, tools, and supplies in rapid-access chest rigs has continued to this day, with both classic and modern versions widely used throughout the military world.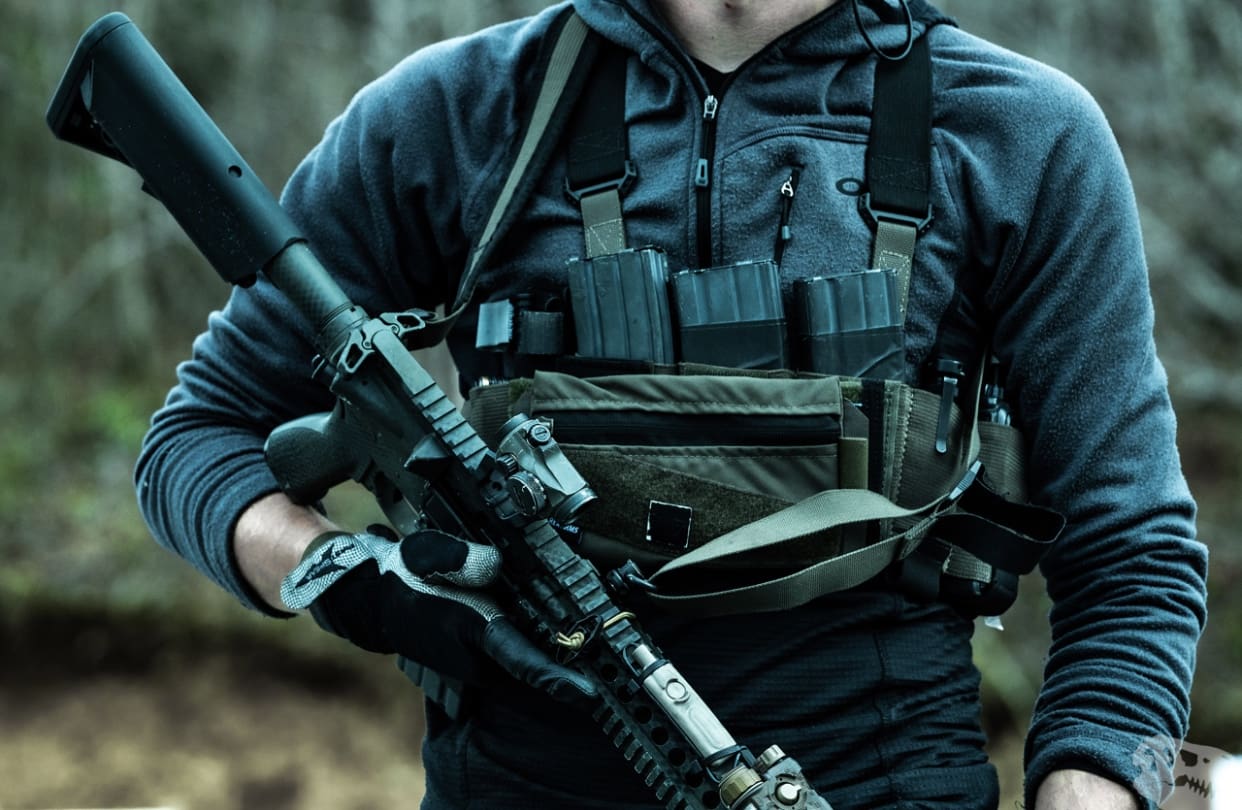 Today, T.REX ARMS is releasing the Ready Rig, a lightweight, low-vis chest rig designed and built for the modern citizen. Affordable, but American made. Slim and covert, but rugged enough for regular use. Comfortable, but stable. Highly adjustable, but functional right out of the box.
It's designed around an X-harness system combined with an elastic cummerbund. The three front pockets carry 5.56/STANAG mags (with 7.62 and subgun variants coming in the future), with one small, medium, and large pocket on each of the two sides of the cummerbund for pistol mags, tools, medical kits, radios, and anything else you need to carry comfortably and accessibly.
It's currently available in Ranger Green and Wolf Grey, with additional colors coming soon. We have designed the materials and construction around the compromised supply chains of 2020, in hopes of quick and dependable restocking after the initial sales surge.
T.REX ARMS is a family-owned company in Middle Tennessee, providing innovative Kydex holsters, nylon products, weapon accessories, medical supplies, and training aids.