CIZOR is made from pulverized, recycled tungsten carbide cutting tools. It features a cutting end and a conical end which can be used to break glass. Tungsten carbide is an extremely strong material and the CIZOR is sharpened to a razor edge.
Developed as a utility tool, CIZOR can be used with an included aluminum stand.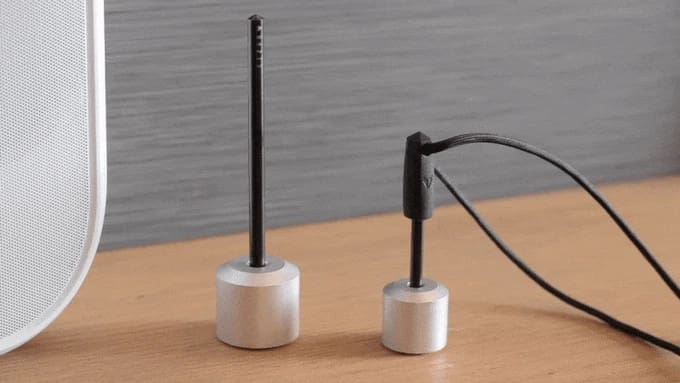 It is offered in two sizes. The larger variant is the same length as a disposable Bic pen.
Below are both sizes as kits.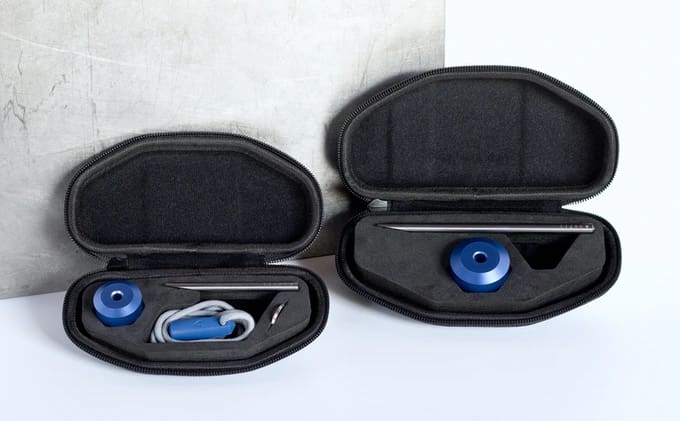 Note that only the small CIZOR comes with a silicon cap. Inside the silicon cap is an aluminum cup which prevents the blade from cutting right through the silicon.
For more information, visit www.kickstarter.com/projects/sanderbakker/cizor-a-tungsten-carbide-cutting-tool-for-every-day-use.