Mt. Airy, North Carolina (For Immediate Release) — Farm to Feet, makers of 100% American socks, has launched a new merino wool sock collection specifically designed for the needs of the tactical and law enforcement market. All Farm to Feet socks are Berry Compliant with all materials used in the socks sourced in the United States, including the merino wool.
The Farm to Feet Tactical Collection includes three extended crew length boot socks made with US Merino Wool; the heavy weight Kodiak, light weight Coronado, and light weight Fayetteville. The Fayetteville also is available in ¼ crew and low-cut heights, ideal for PT. Lastly, the Jericho completes the collection as a technically designed cold weather heavy weight Over-the-Calf sock.
As with all Farm to Feet socks, the names of the socks are derived from U.S. locations tied to the brand or its partners. For its Tactical Collection, Farm to Feet pays homage to the locations of the iconic military bases that support the men and women of the U.S. armed services:
Kodiak, AK – home of the Naval Special Warfare Cold Weather Detachment Kodiak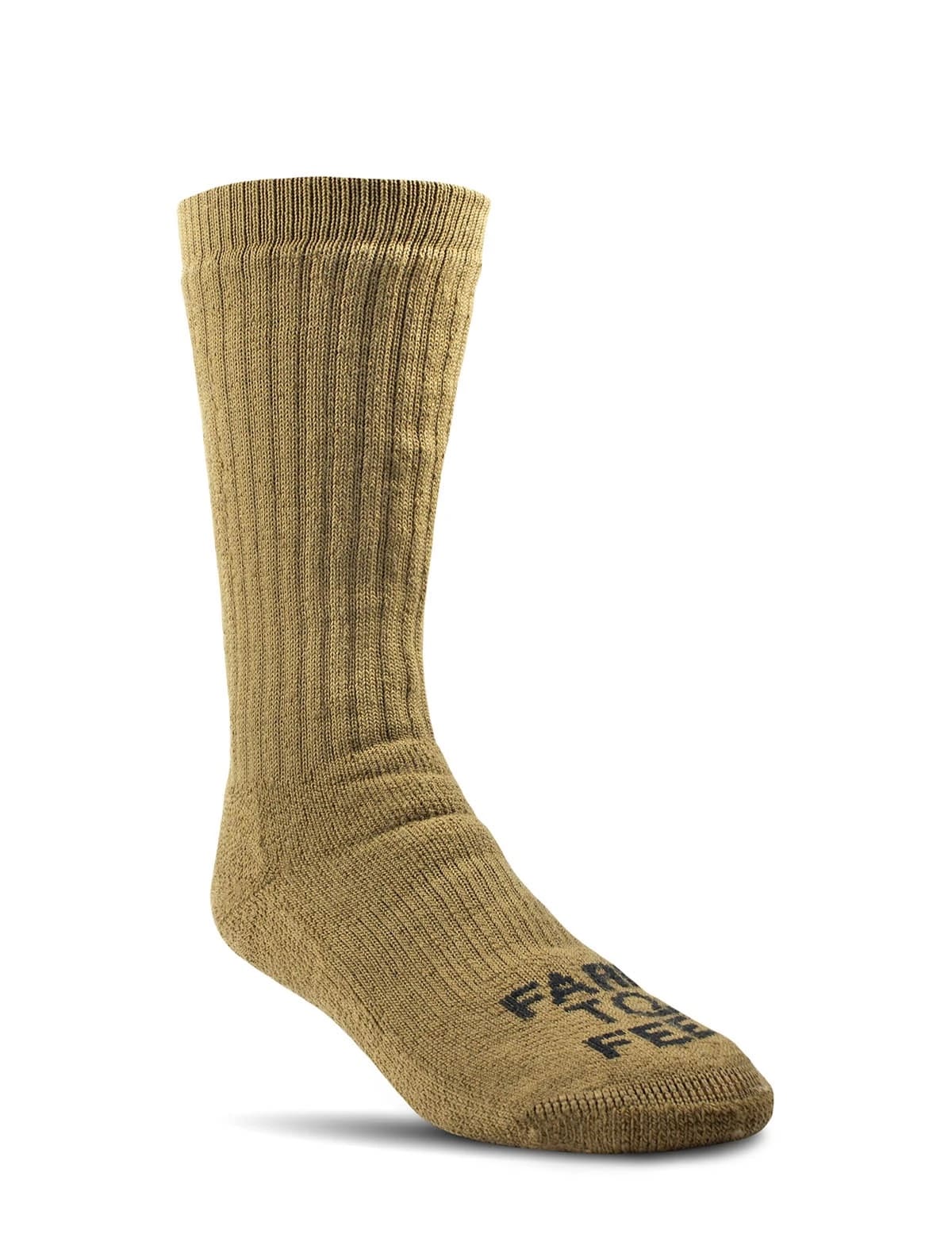 Coronado, CA – home of the US Navy SEALS school at Naval Amphibious Base Coronado
Fayetteville, NC – home of the US Army Special Operations Command
Jericho, VT – home of the Army Mountain Warfare School
For more information on these products, please contact [email protected] or visit us at www.farmtofeet.com.