Calling All Machine Gun Manufacturers!
SOFWERX, in concert with USSOCOM PEO-SOF Warrior (PEO-SW), will host a Lightweight Machine Gun-Medium (LMG-M) Virtual Industry Day on 18 February, 2021 to discuss and refine ammunition specifications for the LMG-M.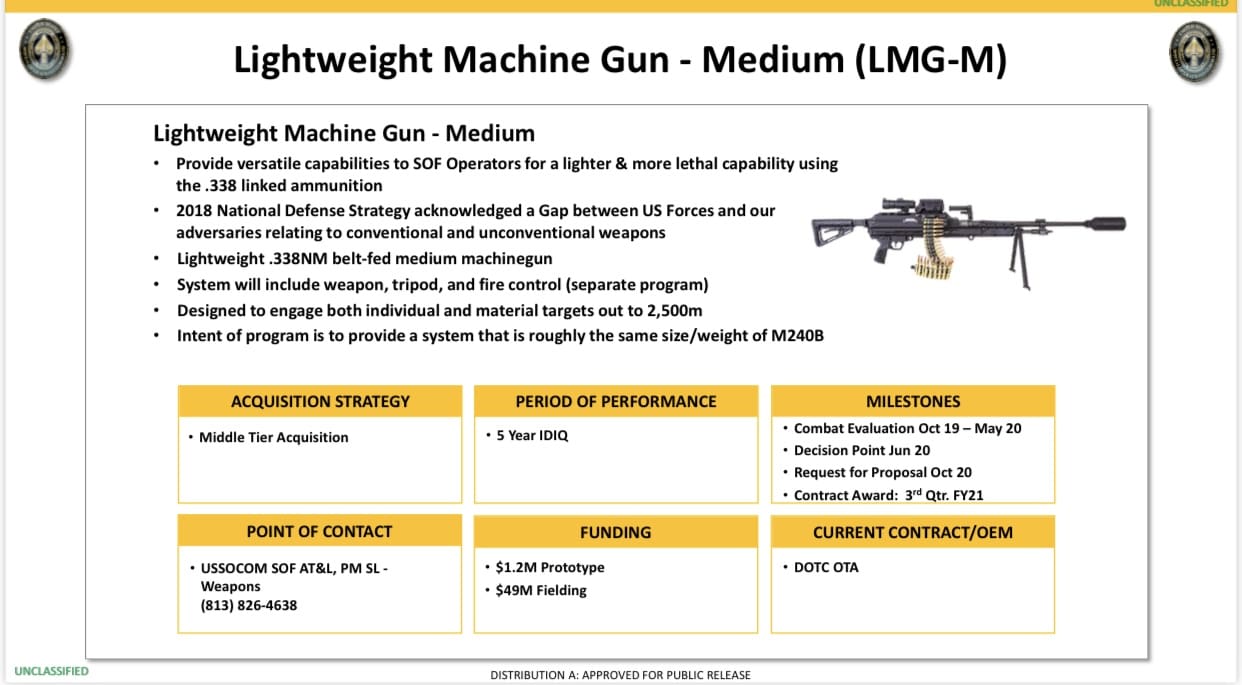 Request to Attend NLT 11 February 11:59 PM ET.
Full details can be found at events.sofwerx.org/lmgm.