Featuring a lifetime warranty, the new Hex series red dots from Springfield Armory are manufactured from 6061 aluminum and outfitted with a scratch resistant, anti-glare glass lens.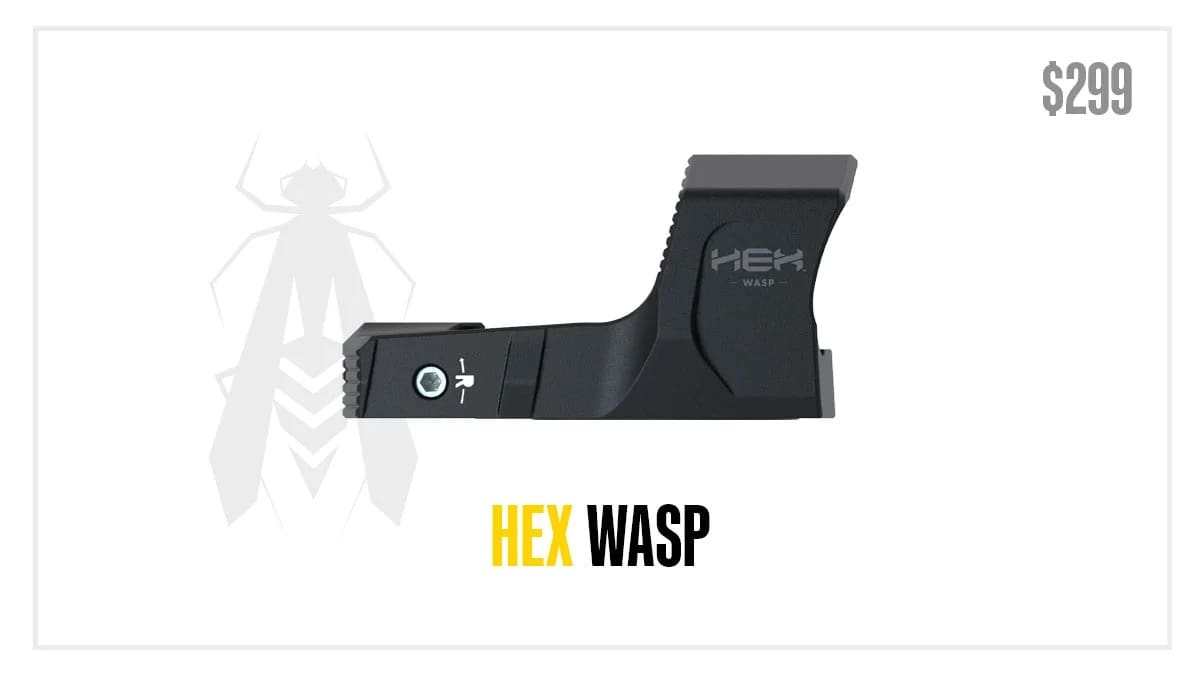 This micro red dot reflex sight is designed for direct mount concealed carry. Fits the Hellcat OSP and XD-S Mod.2 OSP. It's always on, but thanks to an auto-dimming sensor the dot brightness is regulated based on changing ambient light conditions.
It's a versatile, standard size red dot reflex sight for multiple weapon platforms. Includes a Picatinny mount and fits the XD-M Elite OSP with a mounting plate. Manual brightness adjustment of the 3.5 MOA dot offers maximum control and the 16 hour auto-off feature prevents your battery from draining if you accidentally leave it on.
Here is their press release:
ANNOUNCING HEX™ OPTICS BY SPRINGFIELD ARMORY®
GENESEO, ILL. (2/23/21) – Springfield Armory® is proud to announce the new HEX™ line of optics, designed to deliver a higher standard of performance and superior optical support for handguns and long guns. The two new HEX optics offer intuitive target acquisition, faster follow-up shots and every-day dependability.
The micro-sized HEX Wasp™ is intended for use on CCW pistols like the 9mm Hellcat® OSP™ and features the Springfield Micro™ footprint popularized by the Hellcat OSP. This system allows for direct mounting to the slide of a pistol, ensuring the lowest possible mount and an ability to co-witness with iron sights like those of the Hellcat. The HEX Wasp is "always-on," featuring an auto-dimming sensor that regulates the brightness of the dot based on changing ambient light conditions. Battery life is rated at a two-year runtime.
The standard-sized sibling to the Wasp is the HEX Dragonfly™, a versatile red dot sight perfectly suited for use with full-size handguns as well as rifles and shotguns. Employing the Springfield Standard™ footprint, the Dragonfly allows the user to manually choose from eight brightness levels, and a 16-hour auto-off feature prevents the battery from being unintentionally drained. Battery life is rated at a three-year runtime.
Machined from 6061 T6 aluminum that is Hardcoat anodized for protection and durability, the HEX 3.5 MOA Wasp and Dragonfly feature patent-pending side serrations as well as lens shrouds on the forward face that offer added protection for the scratch-resistant, anti-glare-coated glass lenses. Additionally, IPX7-rated waterproofing ensures rugged dependability.
"With the release of the new HEX line of red dots, Springfield Armory is providing shooters with appealing options for their optics-ready firearms," says Steve Kramer, Vice President of Marketing for Springfield Armory. "The demand for quality red dot optics is growing every day, and these HEX optics stand ready to deliver the quality and performance shooters are expecting."
Each HEX is built to exacting specifications from premium materials, and every HEX product is thoroughly tested and backed by a Lifetime Warranty.
For more information on HEX optics, visit: www.spr-ar.com/r/4499