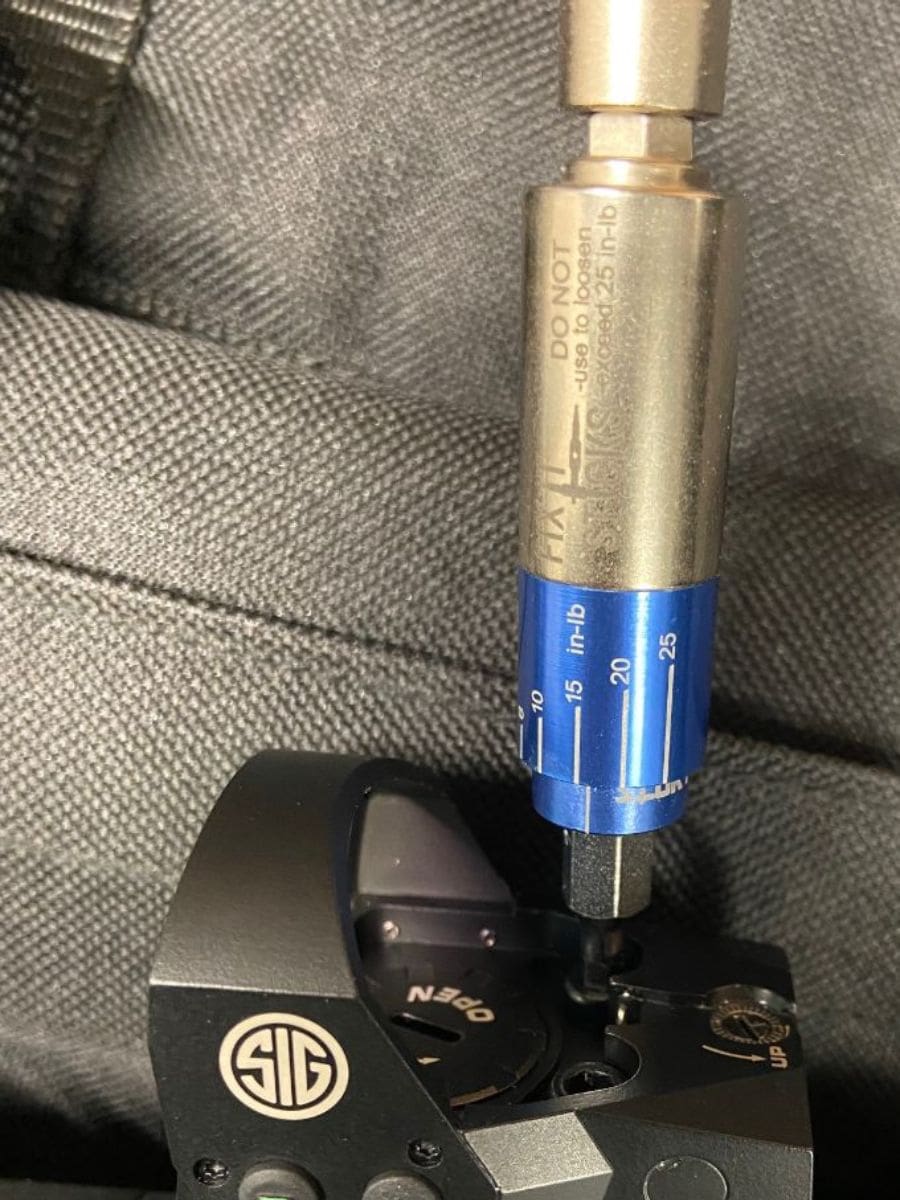 Chicago, IL- Fix It Sticks, the industry innovator of modular firearms maintenance tools and torque limiters has introduced the Mini All-In-One torque driver. Available individually, the Mini All-In-One provides five torque values commonly needed by expert and professional shooters into one compact driver. Developed from requests and input from shooters, the Mini All-In-One has torque values on the lower end of the scale useful for smaller, more detailed tasks such as tightening certain pistol sights, scope mounts, polymer accessories and rails and other soft material applications.
Using the Mini All-In-One is quick and easy because there are no settings to adjust or hassle with before use. Simply install any ¼" bit or socket into the Mini All-In-One as needed and tighten the fastener until the proper torque is achieved. A precise, graduated torque scale is laser etched on the side to indicate the torque value as it is applied. The settings marked on the side are 6 inch-pounds, 10 inch-pounds, 15 inch-pounds, 20 inch-pounds, and 25 inch-pounds. The Mini All-In-One can also be used to apply torque in between the specified settings by watching the inch-pounds indicator as torque is being applied.
The new Mini All-In-One Torque Driver kit works with all of the Fix It Sticks T-handle wrenches or any ¼" hex bit driver.
Perfect for use at the range or in the field, the Mini All-In-One Torque Driver is a great addition to any tool kit and has an MSRP of $55.00.
store.fixitsticks.com/products/small-all-in-one-torque-driver