What started out years ago as an April Fool's Day gag has turned into a perennial favorite from 5.11 Tactical.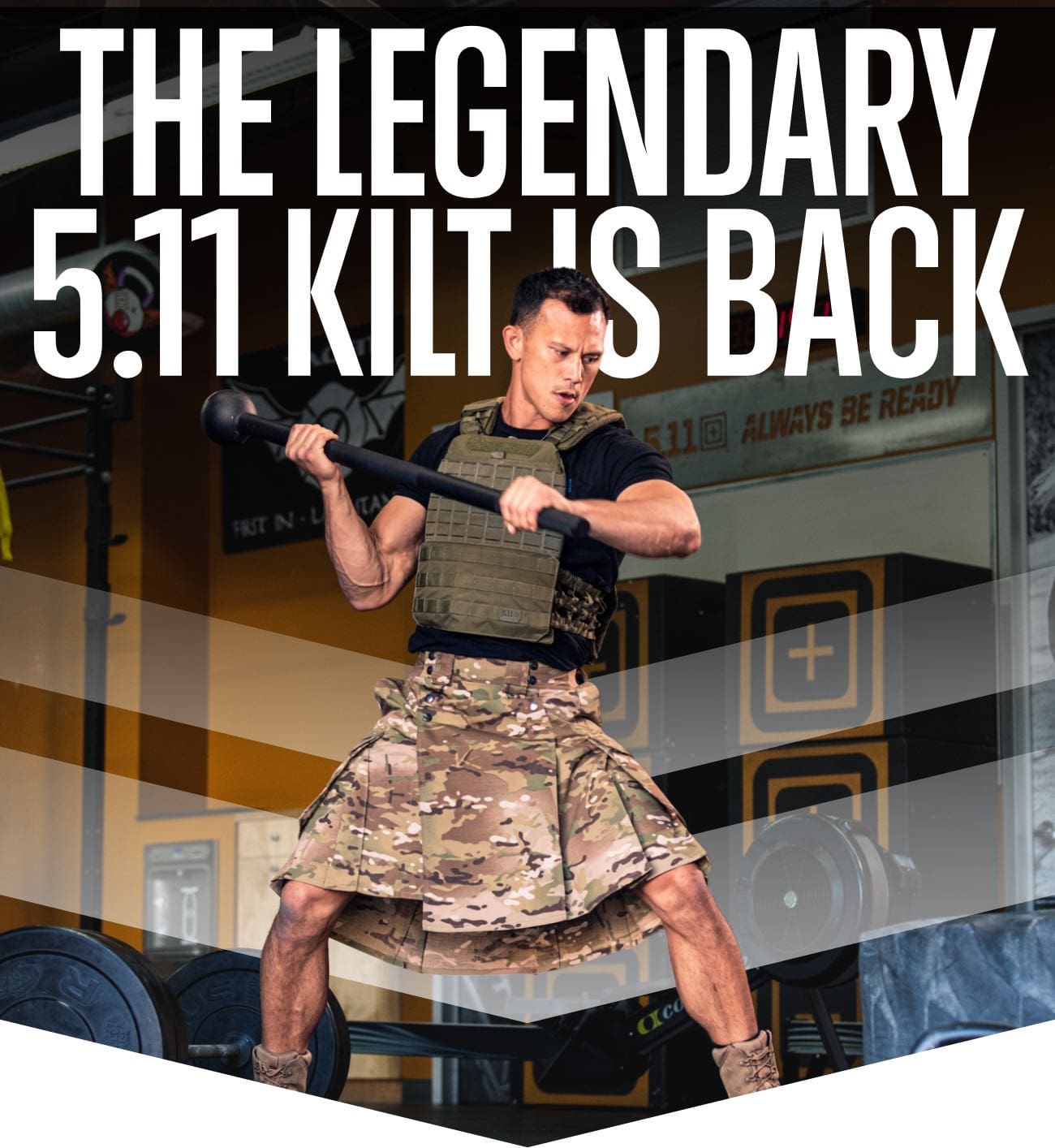 Why is it called a Commando Kilt? Simple, it's how you roll underneath.
Made from their durable 65% polyester/ 35% cotton Fast-Tac ripstop fabric, the kiot features a comfort waist, 4 pockets (2 hand and 2 cargo) and Badge tab d-rings at front belt loops.
Offered in MultiCam, waist sizes 28-50. Those of you who will guffaw at the larger waist sizes have obviously never been to a Highland Games.
www.511tactical.com/commando-kilt-multicam