The SIG SAUER Electro-Optics ROMEO4 Series currently consists of three models with the ROMEO4T as most feature rich variant.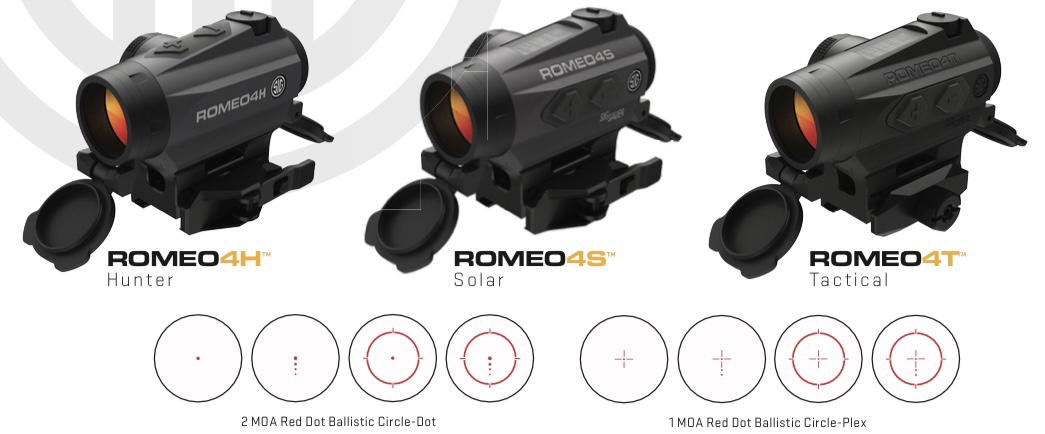 The ROMEO4 is a 1×20 closed red dot sight designed for fast, accurate target acquisition regardless of lighting conditions, weather or terrain. It is available with 1 or 2 MOA dots and the various reticle patterns can be seen in the graphic above (Dot, Circle-Dot, Dot with Holds, Circle-Dot with Holds). The ROMEO4H is a bit different with a 2 MOA Green Horseshoe reticle.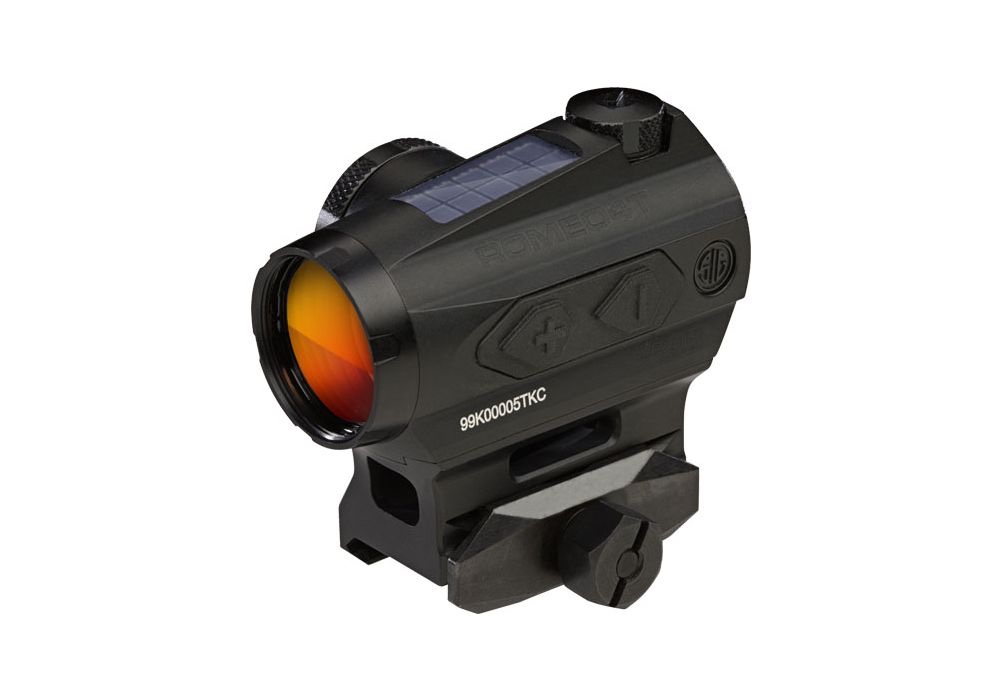 Additionally, the ROMEO4 is the FBI general issue optic for patrol carbines and they also serve various other government and law enforcement agencies around the world. In fact, it was quite a shocker in 2019 to see an SAS operator responding to a terrorist attack in Nairobi, Kenya outfitted with a ROMEO4. However, SIG has not acknowledged any military sales of the ROMEO4 series.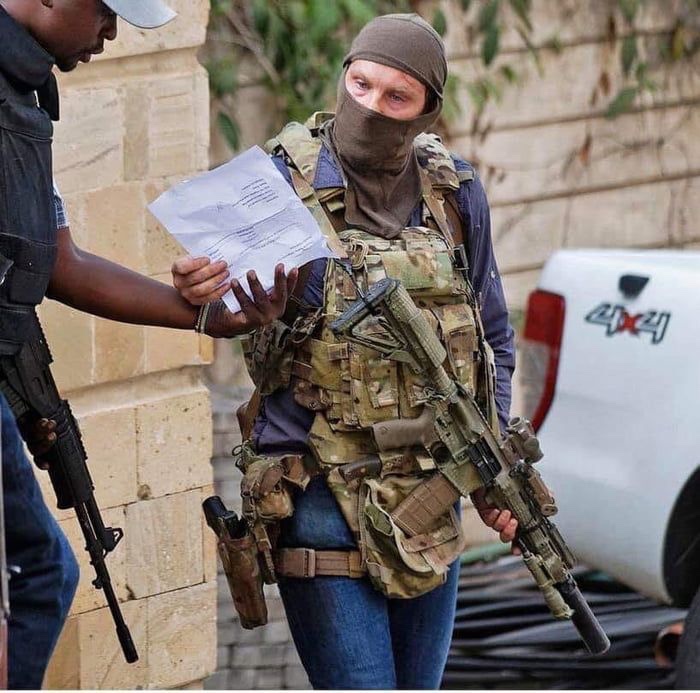 Battery life is an impressive 100,000+ hours for the ROMEO4S & T thanks to the CR2032 battery combined with a solar panel. The ROMEO4H offers 50,000 hours, but there is no solar panel.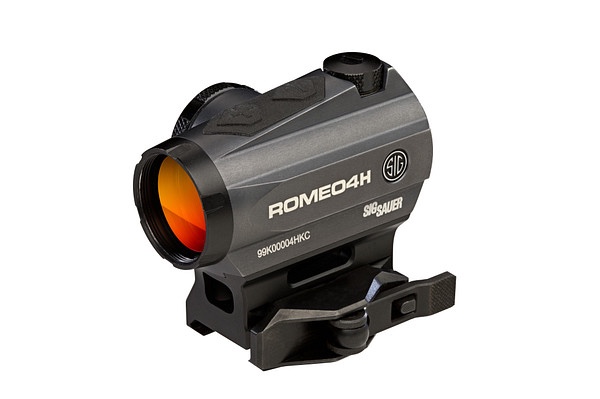 There are 12 illumination settings for the ROMEO4T (10 daytime/2 NV). Additionally, the ROMEO4 series incorporates MOTAC (Motion Activated Illumination) which powers the sight up when it senses motion and powers down when it does not, providing operational safety and enhanced battery life.
The main housing is 7075 aluminum with a 1.41″ riser mount and additional lower 1/3 co-witness spacer. Adjustments are 0.5 MOA with 100 MOA windage and elevation travel.
The sight weighs just 7.6 oz and offers IPX8 environmental proofing meaning it can be submerged to more than 1 meter. In fact, SIG goes even further, conducting Mil-Spec 810G testing and submersing the sight up to 20 meters. On the other hand, the ROMEO4S & H variants is subjected to IPX7 testing which only certifies the sight to submersion of up to 1 meter for 30 minutes.
The ROMEO4 series of optics are assembled in the USA using some foreign sourced parts. I visited SIG SAUER Electro Optics in Oregon last Fall and watched the team assemble these optics.
SIG continues to optimize their supply chain, working with multiple vendors for those components they don't manufacture in-house.
Likewise, they continue to improve the performance of their existing line, while simultaneously introducing new models. Stay tuned to SSD as we continue our coverage of additional SIG SAUER Electro Optics offerings.