CRO Medical announces the launch of the Pelvic Binder Gen 2. Designed to easily reduce and stabilize open-book pelvic fractures using their patented tightening system. The CRO pelvic binder packs flat and is designed to fit 95% of the population using the Standard size.
BOA ratcheting dial has proven reliability and testing to easily achieve at least 33lbs (150N) of circumferential force.
Product Features:
• BOA Fit M4 Ratcheting Dial System
• Velcro retention for Pressure Delivery Device
• Approximately half the size in cubic inches of other binders
• Lightweight 4″ double-back wrap
• Flat pack for optimal storage
• Easy one-hand tightening
• Low-light, no-light features
Standard Size: 30-45″ Hips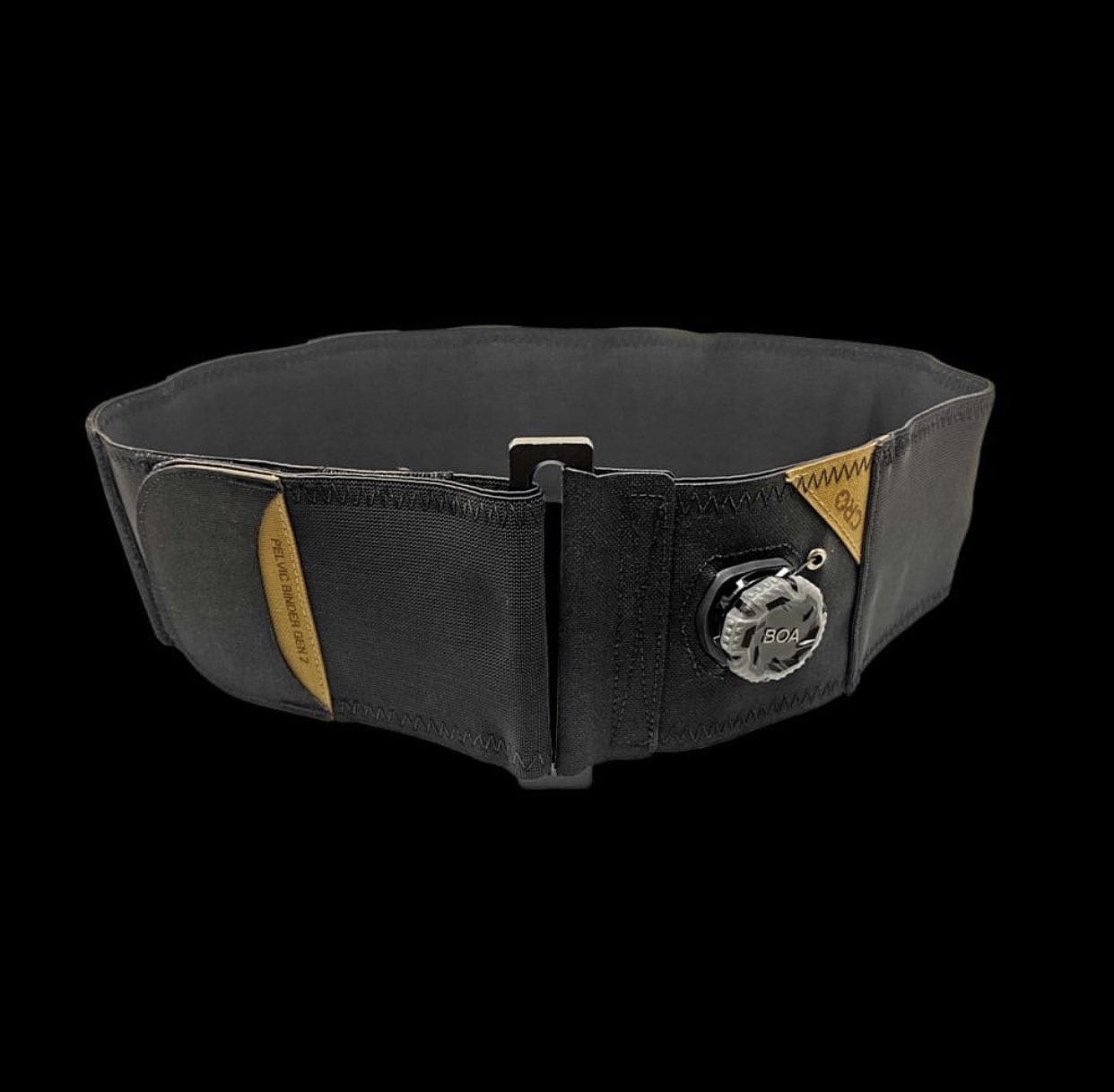 The CoTCCC update, released on 31JAN2017 indicates pelvic binding under "Circulation" for bleeding control, due to common high-energy battlefield MOI's associated with significant morbidity and mortality due to associated vascular injuries. 26% of service members that died in OEF/OIF died with a pelvic fracture.
MSRP: $135
www.cromedicalgear.com/products/pelvicbinder