Mel Terkla has been working on a pocket system that doesn't use PALS webbing off and on for a couple years now. The result is PocketUp's SleeveWrap Pocket System which allows you to add pockets to a slick pack.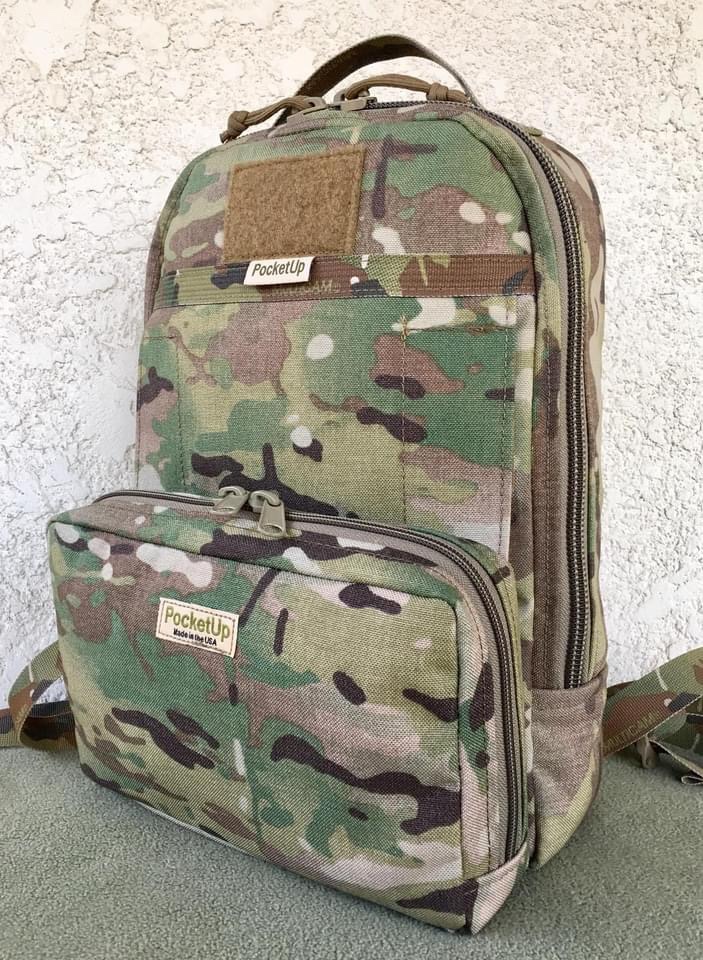 Other pockets out there that mount on packs without PALS use an array of buckles and/or webbing.
They use a sleeve on the pack that is sewn at the top and bottom with 2" Velcro strips sewn onto the sides of the sleeve underneath. The pockets have "wings" on the sides with Velcro that wrap under the sleeve and Velcro into place, thus the term SleeveWrap.
They will be offering this system initially on their Park Pack and Zone Pack, along with a variety of SleeveWrap Pockets.
They're planning on releasing the SleeveWrap Pocket System around the first of the year.