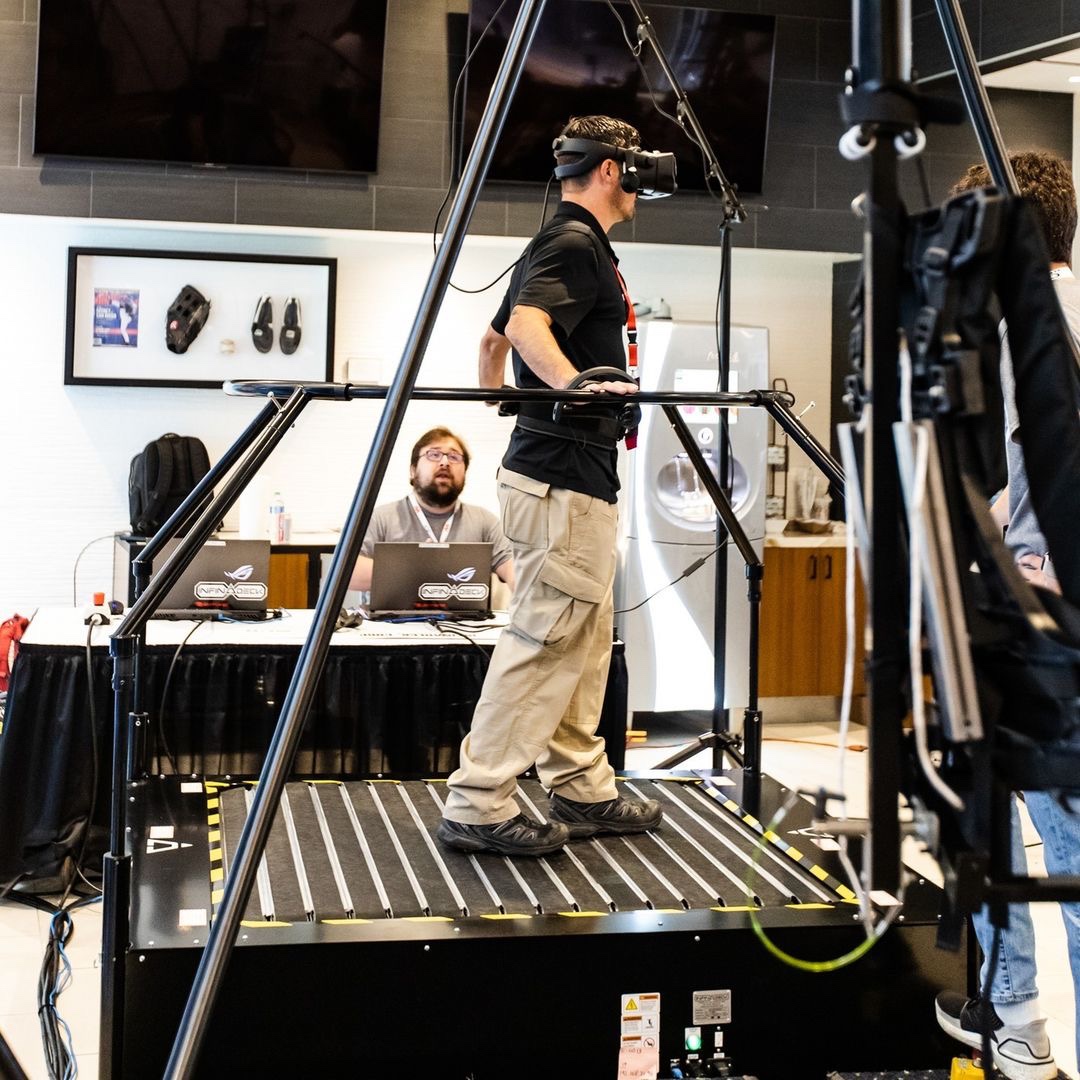 I first saw Infinadeck at Warrior West over the summer where I only hit a few minutes to discuss the possibilities. Fortunately, it was also at Warrior East and I was even more impressed. Having some limited experience with Virtual Reality training systems, one of the limitations is that you eventually run out of space and into a wall or other obstacle. But Infinadeck alleviates this problem via their omnidirectional treadmill which provides an infinite walking surface. The Infinadeck Experience Platform is a 360-degree floor that allows for true and natural movement in VR without the introduction of VR motion sickness. Users can walk, jog or run as they do on solid ground for as long as they need to train.
Unlike other systems which offer "infinity" training, there are no harnesses, shoes or other contraptions with Infinadeck. Instead, an active wireless control system reacts to movements.
Multiple systems can be networked for collective training.
Units and agencies can purchase the Infinadeck Experience Platform from ADS Inc.