The All Missions Packs feature 5.11's HexGrid attachment which is PALS compatible. I've been a fan of HexGrid since they previewed it to me years ago at SOFIC.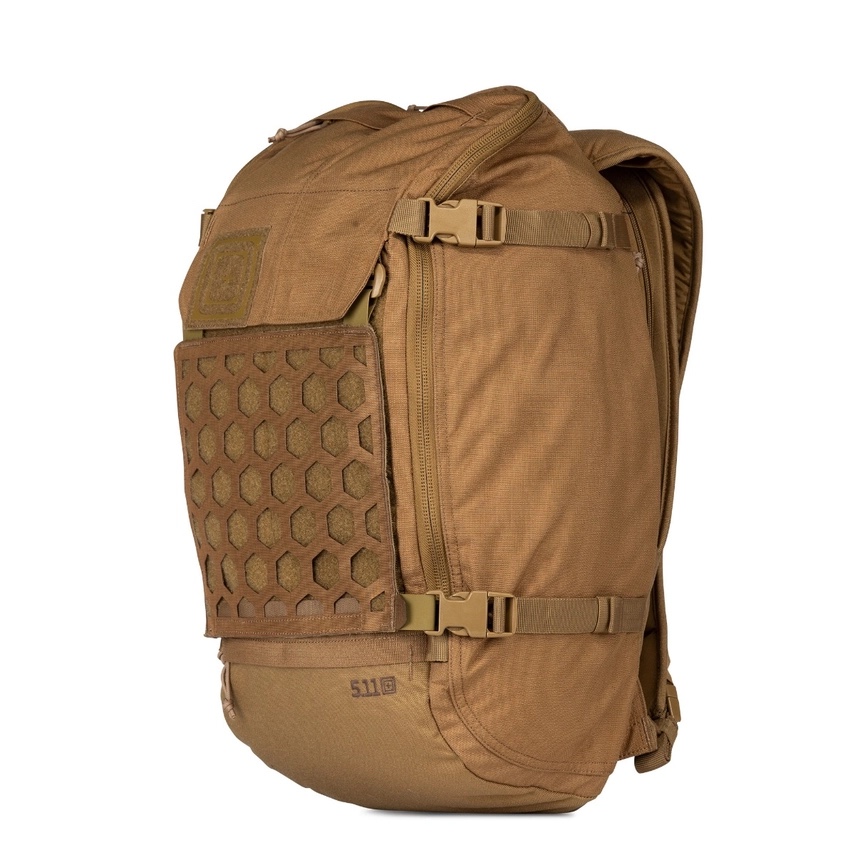 There are three sizes of AMP to choose from. The number designation is how many hours of operational time the pack size is designed to support. Since it's mission focused, I prefer the AMP24 which has a 32L capacity.
The panel loader's clamshell design let's you get at your gear and allows you to open the main compartment completely of you're using it for medical or comms gear.
There's a concealed compartment, hydration/laptop compartment against your back and four side pockets as well as a bottom stash pocket. They also offer a internal and external gear set of pockets to further organize your gear.
Look for Tungsten, Black and Kangaroo color options. Other sizes are 12 and 72.
There are loads of other gift ideas at 5.11 Tactical's Merry Missions site.