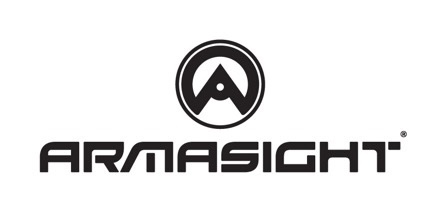 For Immediate Release – Northbrook IL – Armasight® , Trailblazer and Category Leader in Thermal and Night Vision, will officially launch the brand under new ownership and leadership at SHOT Show 2022. Armasight returns to the market in full force with a number of products Proudly Designed & Built in the USA with U.S. and global components, several strategic alliances with key industry players, and exclusive distribution arrangements with The Third Bull & Co. and USIQ, Inc.
Founded in 2011, Armasight was acquired in 2016 and operated by FLIR through the end of 2019, when it ceased operations. In June of 2020, the Armasight brand and intellectual property was acquired and added to the Ecentria portfolio. Armasight will continue the tradition of quality and innovation in developing and manufacturing products for Military, Law Enforcement, Search & Rescue, Hunting, and Serious Outdoor Recreation.
Dmitry Rocklin, an industry veteran of over twenty five years, and co-founder and President of Armasight when it was originally founded in 2011, has joined the new company as Head of Product. Armasight has manufacturing, assembly, and product service facilities located in the United States, and leverages numerous aspects of Ecentria's Platform in its go-to-market strategy.
"Armasight is an excellent fit with Ecentria," commented Mark Levitin, CEO of Ecentria. "The addition of Armasight's product development acumen and manufacturing expertise to OpticsPlanet, The Third Bull & Co. and USIQ's penetration into Consumer, Commercial, and Government channels is the realization of Ecentria's vision and mission to be Purveyors of Gear™ for those who play, work, and serve with passion."
Armasight will showcase multiple new products at SHOT Show 2022 and welcomes the opportunity to meet with Dealers, Government Agencies, and other Armasight partners. The Third Bull & Co. has assumed exclusive commercial distribution rights for the civilian market, while USIQ, Inc. is the exclusive distributor to US and Foreign Militaries and Government Agencies.
Come visit Armasight at SHOT Show 2022 in Booth #72349.
To learn more about Armasight, visit the website at www.Armasight.com.
For commercial sales and distribution inquiries, please contact The Third Bull & Co. at www.ThirdBull.com.
For domestic or international government sales, please contact USIQ at www.USIQ.com.