The 40 Deg Single Mag Pouch with Magnet was designed for competition shooting but may come in handy for duty use as well. As you can see, it configures your magazine at 40 degrees keeping it firmly in place until you need it but the magnet does not retain the mag in the pouch. That's due to their Kydex Wedge Insert. They also have a 70 degree option.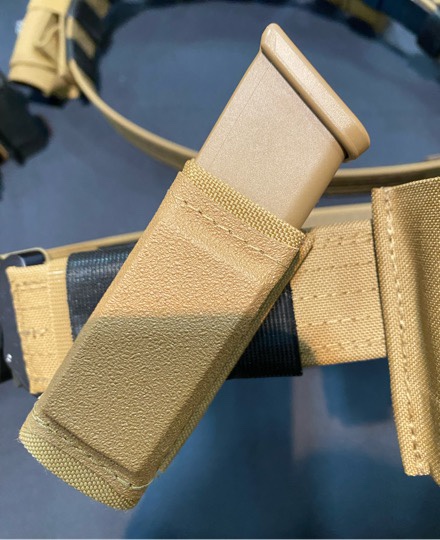 Sure, you can slap your empty magazines on the magnet but you might it find it more practical for other items.
Also available without a magnet.